AMD love to push out their beta versions of Catalyst drivers, with the release of the Catalyst 12.9 beta drivers now available. This release is a bit different to the usual beta releases, as it includes support for AMD's Enduro technology.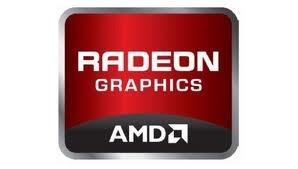 Enduro is AMD's version of NVIDIA Optimus, which will allow dynamic switching between a system's integrated, and discrete graphics which will in turn provide better battery life. AMD have also added an Optimus-like application profile set within the Catalyst Control Center, where users can select which applications run on either integrated, or discrete graphics.
The Catalyst 12.9 beta drivers also offer improved performance in Lost Planet 2 - with an up to 10% increase in performance on single-GPU setups. There are also some Catalyst application profiles included:
World of Warcraft - Mist of Pandaria (DX11, DX9): Fixes texture flickering observed when enabling high graphics settings with CrossFire enabled
World of Warcraft - Mist of Pandaria (DX9): Resolve corruption when enabling Anti-Aliasing through the Catalyst Control Center
World of Warcraft - (DX9): Resolves performance issues observed with the 64-bit variant of the client
Tribes Ascend: Improves CrossFire performance
F1 2012: Improves CrossFire performance, resolves texture flickering in reflections
Some bugs have also been fixed:
Tri and Quad CrossFire + Eyefinity configurations - Users will no longer see lower than expected performance in certain DirectX 10 and DirectX 11 applications

FireFox - corruption is no longer observed on CrossFire configurations

Enabling Overdrive settings no longer increases clocks in all power states

AMD Video Converter support is available in AMD Catalyst 12.9 Beta Windows 7 and Windows Vista packages

You can grab AMD's Catalyst 12.9 beta drivers right here.