GIGABYTE shows off new P2542G gaming notebook and U2442 Ultrabook
Looking to get an Ultrabook or Gaming Notebook? Your choice just got harder because GIGABYTE announc.
Published Tue, Aug 21 2012 11:08 AM CDT
|
Updated Tue, Nov 3 2020 12:27 PM CST
GIGABYTE are known for their motherboards and video cards here at TweakTown, receiving generally good reviews and awards for their range of products. It may come to you as a surprise that they have also been producing notebooks for the past five years. Today, GIGABYTE Australia announced their latest models in the Ultrabook and high performance gaming market space and I was there to cover it.
The P2542G 15.6" gaming laptop promises to 'unleash fury' on the latest PC games such as Battlefield 3 which was showcased at the media event. With a NVIDIA GeForce GTX 660M powering the punch, we saw the notebook running BF3 at an average of 38fps on the highest settings (Ultra settings/4xAA/1920x1080) and mirrored onto the 52" Sony TV at the same FHD resolution. "The notebook is only 2.6KG, so it's good for LAN parties." said Hanif Wong, Marketing Specialist for GIGABYTE Taiwan, "but it's not just a notebook for gaming, it's also a notebook for multimedia with its amazing audio."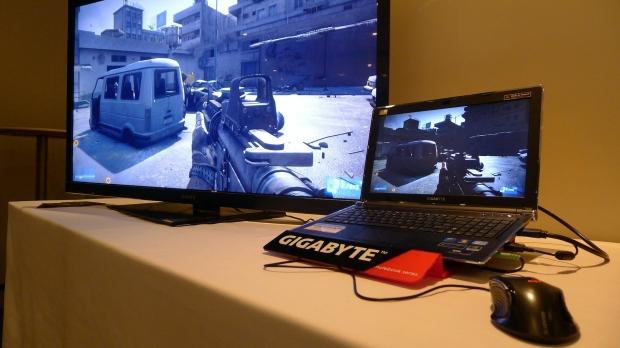 GIGABYTE will only release the P2542G in a yellow colour only because they are targeting users who wants to stand out from the sea of black and beige notebooks, but a black colour is a possibility and will be considered if the demand is high explained Wong. The battery life of this machine is estimated to be about 3-5 hours depending on the workload. Unfortunately no gaming accessories will be bundled with the notebook when purchased.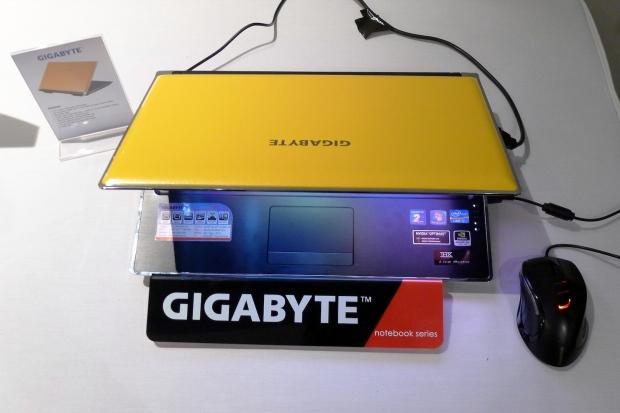 Also announced are the 14" U2442 Ultrabooks based on the Intel 3rd Generation Ivy Bridge processors (configuration includes the options of Core i5 (denoted by the suffix N) and Core i7 (denoted by the suffix V) processors) and NVIDIA's GT640M mobility video card. The battery life of this ultrabook is about five hours, due to NVIDIA's Optimus technology which balances performance with battery life - not bad for a notebook with a dedicated GPU.
[img]3[/img]
Special features of the U2442 include the 1600x900 anti-glare screen, perfect for people who work outdoors like uni students and people who take their notebooks to cafes to work. Also worth mentioning are the multitude of full size connectivity ports like USB 3.0, HDMI, Fast Ethernet and VGA out, no adapters needed for this notebook! The U2442 includes a battery status indicator similar to the Apple Macbook Pro notebooks (pressing a button lights up indicators showing 10/20/30/50/90% battery capacity).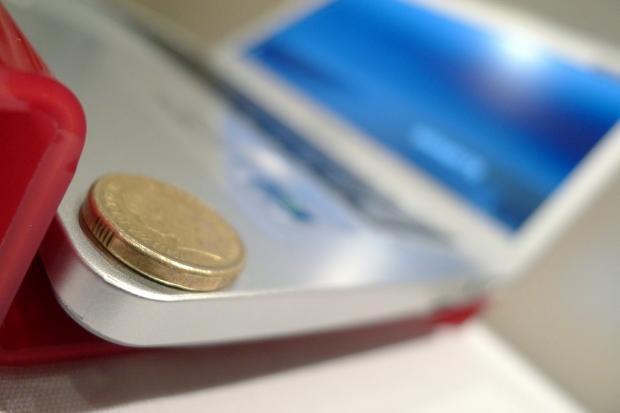 A new feature of both notebooks is the Smart Setup button, a dedicated button next to the power button which allows the user to change various settings quickly and easily like system volume, screen brightness and even BIOS settings.
[img]2[/img]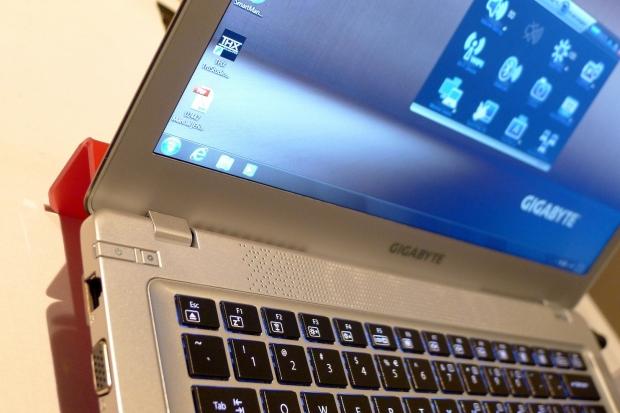 Both notebooks will be launched in Australia in the next few weeks, pricing was not confirmed at the time of publishing, but will be varied due to the configuration of the model. Both notebooks will include GIGABYTE's two year global warranty.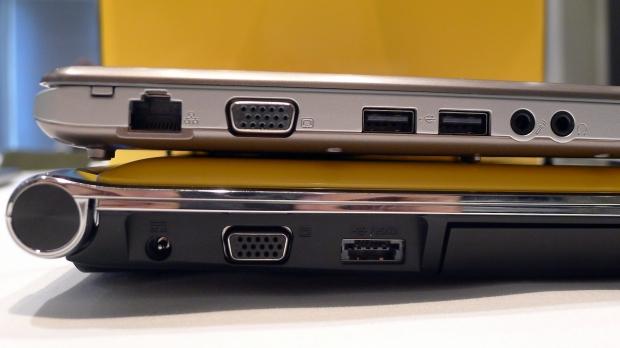 Related Tags