Samsung's first dedicated gaming notebook has come and gone, and the refresh is just pulling up on the finishing line. Samsung's Series 7 Gamer notebook has been refreshed, with the company using their Samsung Tomorrow blog to tell the world.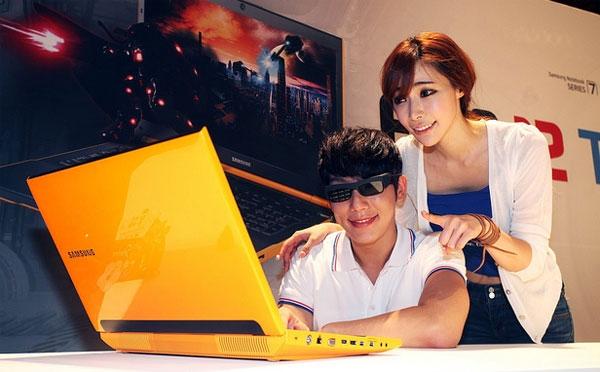 The new build is called Series 7 Gamer Yellow 3D, and if the 'yellow' and '3D' weren't strong enough hints, we're looking at the GPU being upgraded, the screen is 3D-capable, and it comes in yellow. The GPU in question is AMD's Radeon HD 7870M, and the screen is a 14.3-inch SuperBright (400 nit) 3D LED display.
The refreshed Series 7 Gamer comes with an 128GB SSD and a 1TB HDD for storage. Availability isn't known just yet, but those in Samsung's homeland can grab one of these bad boys for 2.99 million Won, which is around $2,643 US.