Microsoft will release Windows 8 on October 26, and have today unveiled a bunch of accessories that are designed to work with the new operating system. Microsoft unveiled five new products which are made up from two Bluetooth-enabled keyboards, and three wireless mice. All of the accessories will be made available from Microsoft's online store, as well as the usual retailers, and will be priced from $49.95 to $79.95.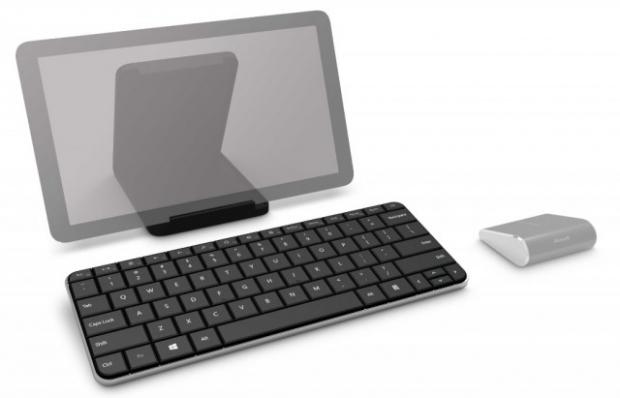 First up there's the Wedge Mobile Keyboard. It's a stylish Bluetooth keyboard that has been made specifically for tablet use, sporting a slim design with Win 8 hot keys for quick access to search, device settings, and more. It includes a protective that can be folded at different angles, so that you can use it as a stand for your tablet. If it's placed over the keyboard, it will power down the Windows 8-based device in order to save battery. The Microsoft Wedge Mobile Keyboard will be priced at $79.95.
Next up we have the Wedge Touch Mouse, which looks like a treadmill. The Wedge Touch Mouse is small enough to throw in your pocket, and sports four-way touch-scrolling to make navigating Windows 8 nice and easy. The mouse also features technology that allows it to be used on virtually any surface, as well as a battery-saving mode. It will be priced to $69.95.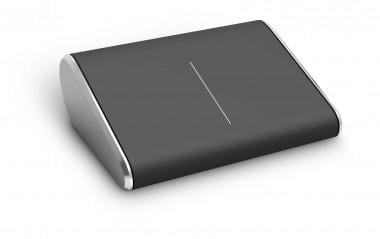 The Sculpt Mobile Keyboard will be priced at $49.95, it's a full-sized keyboard yet weigh less than one pound. It features a curved design for a more comfortable typing experience, as well as including some Windows 8 shortcut keys. The keyboard is also capable of going into sleep mode in order to save battery life.
Next up is the Sculpt Touch Mouse which is a bit bigger than the Wedge Touch Mouse, and is more suited to the desktop experience. If you're a left-handed user, you'll enjoy its ambidextrous design, as well as its four-way touch strip allowing you to scroll up and down, as well as left and right. The mouse uses two AA batteries and is priced at $49.95.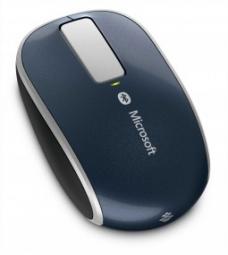 Lastly we have the updated Microsoft Touch Mouse, which includes new gesture support for Windows 8. The Touch Mouse features a multi-touch surface, which means you can use one finger to move up and down, left and right. Two-finger swipes give you the option to switch between open apps, whilst three-finger use will zoom you in and out of the screen. This mouse will cost $79.95.