BAE Systems develops GPS alternative, enter Navsop
Navsop, BAE Systems' alternative to the ageing GPS technology.

Published Mon, Jul 2 2012 12:01 AM CDT
|
Updated Tue, Nov 3 2020 12:28 PM CST
All around the world, GPS is used by consumers, businesses, and everyone in between. Its used from simple a-to-b navigation from your phone, or car, and for industries like aviation, shipping, and many, many more.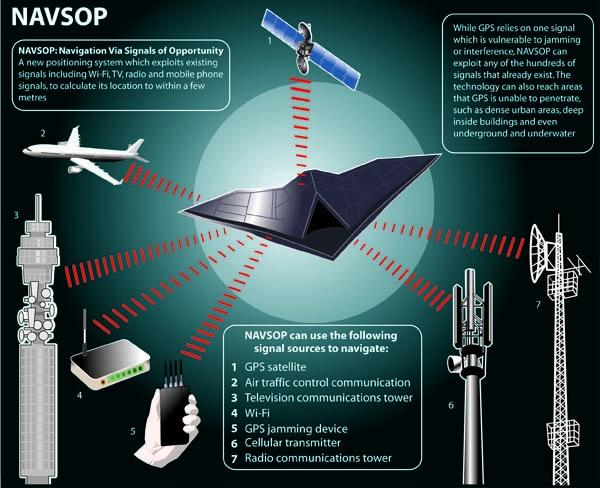 The EU commission has estimated that from these various industries, that over 640 billion of the EU economy is reliant on GPS technology. Knowing this has created financial incentives and funding for alternative GPS technologies, which would be utilised in the event of natural causes such as a solar flare, or man-made causes such as a EMP bomb, war, or similar.
This is where UK defence firm, BAE Systems, has a possible solution: Navsop (Navigation Via Signals of Opportunity). Navsop relies on wireless signals from large comms networks, such as TV, mobile and radio antennas, which then determine locations based on direction and signal strength, with some of the frequencies capable of penetrating walls for indoor use.
At first, Navsop requires GPS to gain its bearing, but it soon learns to use the wireless signals around the area to obtain its location, after which is capable of functioning completely independent free from or in compliment to GPS. Since Navsop can work indoors, future applications could allow augmented reality, or search and rescue operations.
At the moment, the Navsop system is pretty big, in a black box on a researchers car, but as with most technology, it will eventually get shrunken down. It should eventually be small enough for consumer use, so the size of a GPS system right now.
Related Tags