E3 wrap up: a slower year for gaming
The major events of E3 in a single, easy to read summary post.
Published Jun 8, 2012 4:42 PM CDT
|
Updated Tue, Nov 3 2020 12:28 PM CST
1 minute & 7 seconds read time
E3, while crazy, was mostly uneventful. There weren't really any surprises and we knew basically everything that would be shown there. The biggest event for E3 would have to be Nintendo announcing and allowing hands-on tests with their new WiiU console. Sony and Microsoft were still pushing the same stuff, so it was pretty quiet from them.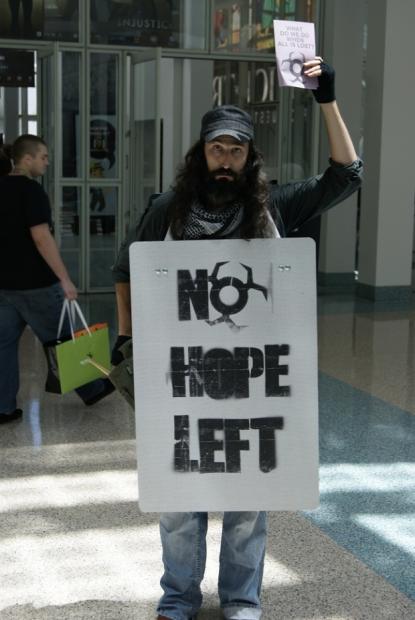 There were a few smaller games being developed that I got a chance to look at and comment on. These pre-alpha games didn't have the fit and finish of a studio game, but were good nonetheless. Most of the game studios were allowing hands-on demonstrations of their new games, although most weren't allowing any pictures or videos.
On the hardware front, there were a few smaller companies showing new products off, but there were no major releases from the major companies. Razer released the Taipan mouse, Raptorfire.com was showing off a new USB module which would allow Xbox controllers on PS3 and PS3 controller on Xbox, along with game mods.
On the gaming front, Borderlands 2 was shown off along with Crysis 3, The Sims, and pretty much every other major game that will be coming out anytime soon. I played Crysis 3 and Defiance and was extremely pleased with both. Defiance is a TV show turned game. Err, I mean game turned TV show. Err, I mean both.
The show is over and now begins the long wait until these games are released. Next year, should the rumors prove true, will be massive as the next-gen Xbox and PlayStation are due out. There is still more to report on from this year's E3, but this post highlights the major events of E3.
Related Tags