Computex 2012 - Half of the normal cast and crew from Micron are here in Taipei, but two of our favorite contacts were no shows. We met up with a handful of Micron / Crucial team members in Tokyo, but business was off the table, a full media blackout is taking place on the consumer side of things.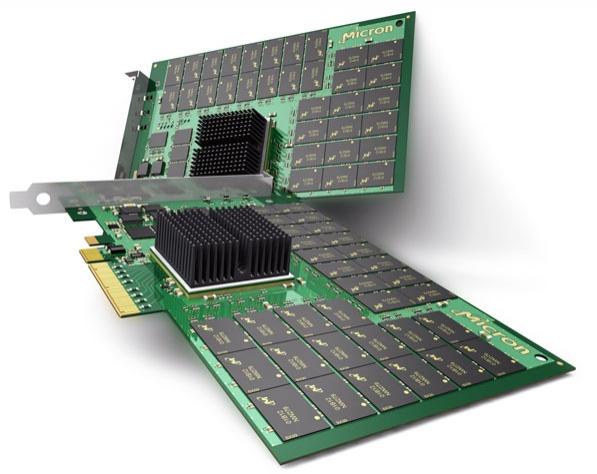 On the enterprise side Micron is set to swing for the fences. Our own Paul Alcorn just met with Micron hours ago and had a nice conversation about the already announced P320h, an enterprise class PCIe SSD that is sure to take the enterprise world over with PCIe version 2 8 lane interface.
So where does that leave Micron and Crucial on the client side of things? Well to be honest we really don't know. No amount of intoxicant could break the wall of silence and that might be just as telling. This could go two ways. The first is Micron is just relying on their m4 product line, which is doing very well in the market right now. The Crucial m4 512GB model is now selling for less than 400 USD.
Maybe Micron is having some issues with the new Marvell controller. Then there is a complete flip in controller architecture. We've already seen two new controllers here at Computex 2012, one in a Corsair client SSD and one in a Biwin Enterprise SSD. You can't leave a move to SandForce off the table either, they do still have the dominate consumer product and Micron's firmware team could do a lot to improve the product.
We'll keep casting lines and see what we reel in on this fishing expedition that is packed full of mystery.