The 'new iPad' was actually Apple's 'Plan B'
'Plan B' is what the third-generation iPad currently is, according to the CEO of DisplayMate Technol.

Published Wed, May 9 2012 1:32 AM CDT
|
Updated Tue, Nov 3 2020 12:28 PM CST
We've all seen, read about, heard about, or touched the new iPad, but was this really Apple's best? Not according to Raymond Soneria, CEO of DisplayMate Technologies. Soneria thinks that the new iPad is not the device that Apple originally intended on releasing.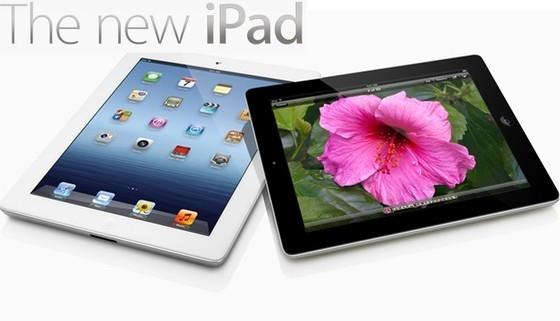 Soneria said in an interview with CNET that the third-generation iPad was meant to be thinner, featuring a new display from Sharp, which supposedly featured "IGZO" technology. Soneira said:
The plan was to use this new technology called IGZO from Sharp - a lot higher electron mobility that allows them to make the transistors a lot smaller and the circuit elements a lot smaller. There's no question that the iPad 3 is Plan B. They pushed amorphous silicon to a higher [pixels per inch] than anybody else.
But, it has been reported that Sharp's IGZO technology wasn't available at the time for the third-generation iPad, so Apple had to go with their "Plan B". Another reason behind the plan B is that Sharp could not keep up with the manufacturing demand that the new iPad would've ushered for the company. What the new iPad has been, is nothing short of amazing, but it goes to show that we could have so much more, but are given a device to just shut us up.
Apple should be at the forefront of releasing only the best devices, no matter what. If you have to delay, delay. Don't release (to Apple) obviously second-grade devices. Apple charge a premium, and I expect to receive one. The problem? Apple's third-gen iPad is so much better than the other tablets, it doesn't really matter now, does it? This should change with Android 5.0 Jelly Bean, and Windows 8, though.
Related Tags