Japan's Softbank to launch 76Mbps 4G network this week
Japan's Softbank to launch 76Mbps-capable mobile data service this week, only sports 5GB downloads.

Published Tue, Feb 21 2012 8:41 PM CST
|
Updated Tue, Nov 3 2020 12:29 PM CST
Softbank, Japan's third-largest mobile carrier is set to enable a new high-speed mobile data service this week, with a portable Wi-Fi router capable of download speeds of 76Mbps. Softbank have also stated that its 4G network will eventually support devices with speeds of up to 110Mbps.
The official launch of Softbank 4G will be held this Friday, where the first 4G-capable Wi-Fi router will reportedly be the size of a "soap-bar", and is from Seiko Instruments. This device will allow up to 10 Wi-Fi users to share the mobile connection, with the aforementioned download speeds of up to 76Mbps down, and 10Mbps up.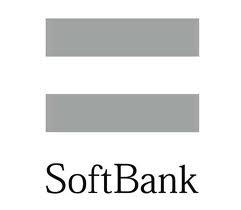 Softbank's high-speed network is based on a format called AXGP, which is an advanced version of an older Japanese standard, Personal Handy-phone System (PHS). Softbank has said that they are "highly compatible" with TD-LTE, a Chinese standard otherwise known as LTD TDD, which is growing in popularity throughout Asia. There are also reports floating around that Apple are said to be baking in support for the standard in future devices.
The service is not that expensive (when compared to here in Australia) with monthly prices of 5,505 ($US70) or 3,880 for users that also have a smartphone or tablet on contract. Download limits are quite bad, with just 5GB available, and download speeds are capped to just 128kbps once this 5GB has been reached. The limit can be increased for an additional fee, of course.
128kbps speed-capped on a 76Mbps service... that's quite shocking in my opinion. Maybe limit it to 1-2Mbps at least? 5GB also, which is quite strange for the usually ahead-of-its-time-technologically Japan.
Related Tags