Razer has some cool new toys! Razer Blade and Project Fiona
Moving right away and into new market other than mice and keyboards!

Published Sat, Jan 14 2012 7:29 AM CST
|
Updated Tue, Nov 3 2020 12:30 PM CST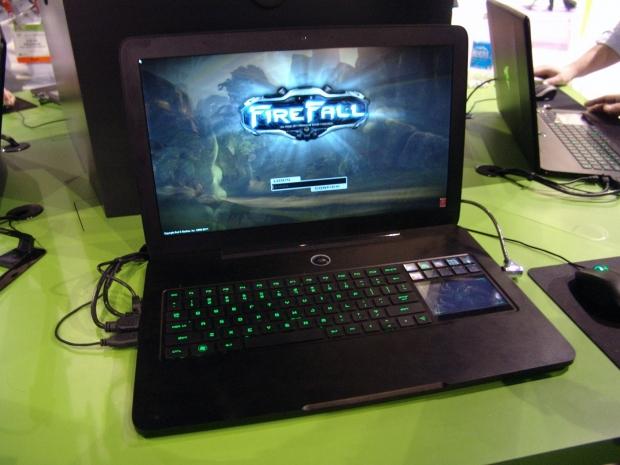 CES 2012 - Here we are looking at the near $2800 Razer Blade, is the fastest PC I have ever seen boot with my own eyes first off. Beside the raw speed of this unit, there have been a few really innovative additions included. The mouse pad has been moved to the right and has LED lit function buttons that will change the operation of this multi-touch LCD mouse pad. This will allow for real time stats to be displayed, even the option to get on the net and watch game play video as the game is still on the main screen. I know that is a lot of money to pay for a mobile gaming system, but this is the coolest laptop/notebook that I have ever had the pleasure of using.
They also made something that was awarded for CES 2012, Project Fiona! This is essentially a tablet with a thick aluminum frame added to support the handles of the game pad controllers that are derived from the Hydra Nunchucks. This is still in development, and there are beta testers with new requests, and Razer is working out all of the final details still. I for one like the idea, and hopefully Fiona makes her way to store shelves, as I think there is a ton of potential here!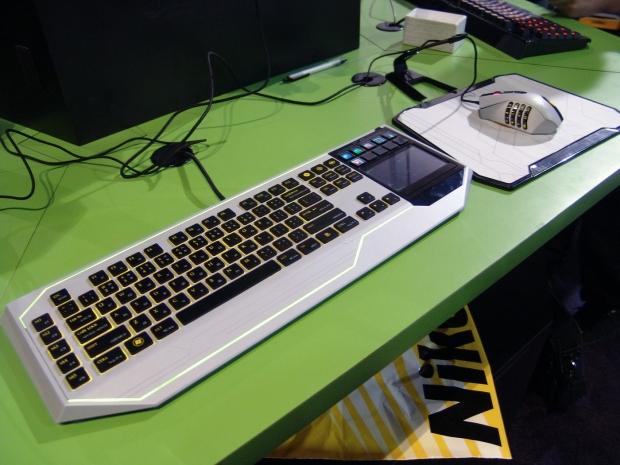 For those Star Wars freaks out there Razer is delivering a newly painted and backlit kit of this keyboard featuring the mouse pad of the Blade along with a Naga mouse. Another cool feature of mouse and keyboard combo is that it doesn't matter which side of the force you are on, the keyboard and LCD mouse pad will illuminate and sport either icon and its coloration. The mouse pad under the Naga mouse is also part of the combo, and will reverse teams with a flip of the inner white section of the pad.
Related Tags