Welcome to 2012, where the end of the world is higher TV prices. This is what TV manufacturers such as LG want to bring, after being hit by profit declines over the years, this year will start with even thinner and lighter TVs in the hopes of sparking new customer interest and driving the average TV price, higher.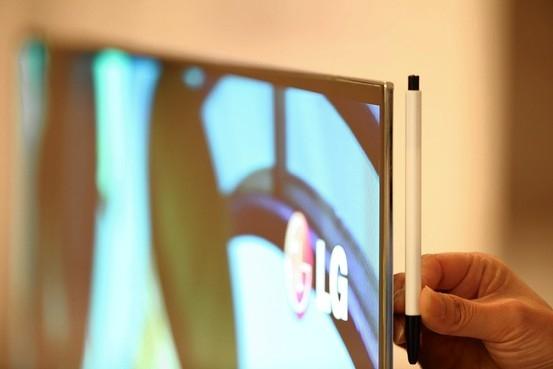 LG said on Friday that it plans to sell a 55-inch TV that is just, wait for it, 3/16 of an inch thick and only weighs 16.5 pounds. Samsung are expected to unveil a similar TV at the industry's biggest trade fair, Consumer Electronics Show, in just a few days time in Las Vegas.
Both companies have yet to discuss the thing we rub between our fingers as a gesture for... money. Of course, this new technology is expected to have a nice premium. NPD DisplaySearch estimates the new 55-inch TV models will begin at around $8000 in Q3 2012, and fall below the $4000 mark by the end of 2013 as sales volume increases and companies find new ways to manufacture the TVs less expensively.
New technology is required to boost consumer excitement to counteract the severe price declines because of dropping prices, hence, much lower profits for manufacturers. Bring on the new technology, all I want is 65-inch, true 120Hz with zero (or close to) input/motion lag. Then we can start seeing 30 - 46-inch screens used for PC gaming and if next-gen consoles can use the 60-120Hz/fps tech, my world will be complete.