Evoz intros the next-generation of baby monitoring
Evoz intro iOS-based baby monitoring.

Published Fri, Sep 23 2011 12:00 AM CDT
|
Updated Tue, Nov 3 2020 12:31 PM CST
Have a baby at home and use traditional baby monitors? I feel your pain. They are slow, drop out, have limited options and are usually clunky. This is where Evoz have stepped in with the next-generation of baby monitoring. Evoz use a system that works over iOS and will ship on October 4. No separate receiver is required, all you need is an iOS-based device like an iPhone, iPad or iPod Touch and they can function as both the receiver and monitor.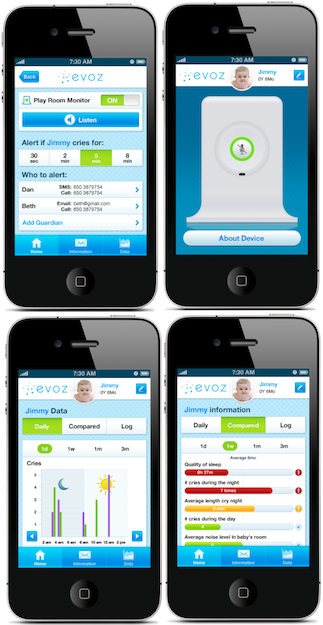 Alternatively, you could purchase the Evoz hardware monitor and use your iOS device as the receiver. The app alerts you to cries, monitors bubs sleeping behavior to derive patterns and even connects you to a network of experts to help you with your concerns. It works from Wi-Fi and cellular connections because it is based on the iOS operating system, thus it will work anywhere you have Internet access.
In addition to this, the system tracks your child's sleeping and crying patterns, matches the information to the data anonymously collected from others of the same age and shows you where your child fits in. How awesome is that? Evoz has gone as far as partnering with sleep consultants and will be adding additional "baby experts" and behavior specialists to its network, allowing parents to rech out with questions. At first, this will be available over email only, but later down the track over the phone will be added.
The system includes an online interface, mobile app and the optional Evoz baby monitor for those who need it. The monitor isn't too badly priced, coming in at $120. Parents get access to 30 minutes per day of free listening or $3.99 per month for unlimited listening (over 2 iOS-based devices). There's also another package which includes unlimited listening, the monitor, alerts and dashboard access for 6 months, which is $160.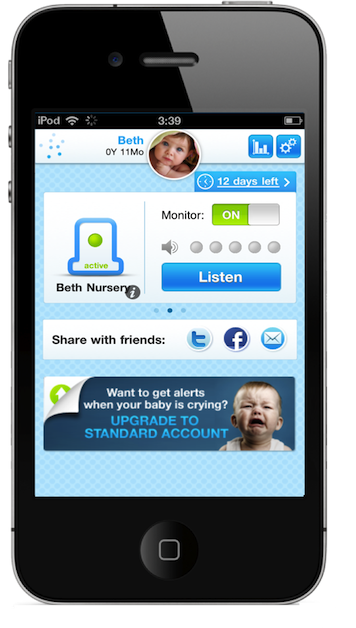 The next version of the app will include video monitoring. How great is that!
Related Tags