GIGABYTE enters the US note/netbook market
Three new touch screen devices incuding a tablet PC with 320GB of storage.
Published Fri, Jan 7 2011 9:12 PM CST
|
Updated Tue, Jun 16 2020 4:29 PM CDT
CES 2011, Las Vegas
January 7, 2011. GIGABYTE today showed use a trio of mobile computing systems that will be the first GIGABYTE mobile products to be sold in the US. We had the chance to head by the GIGABYTE suite and see these new products.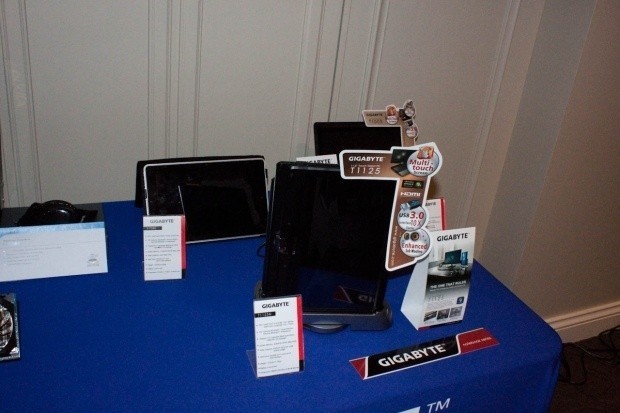 When we first saw these we thought they were going to be the usual "Asia/Europe Only" devices. We were soon smiling very widely as we found out they would be available for sale in the US beginning in February.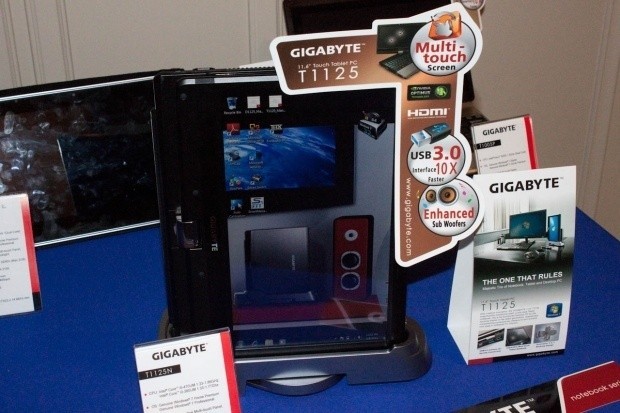 The first device was a small tablet like laptop with a docking station that puts it in portrait mode instead of the traditional landscape. We were intrigued and asked more about this one. The new Laptop will have a capacitive multi-touch screen and either a Core i5 or a Core i3 CPU. The dock also has space for an external DVD-ROM. This can be carried around with you or left in dock for use.
The premise is that most people will want to use this on the road and then brought home and used as an extra portrait mode monitor. This has our interest and we will be looking into taking one for a test drive as soon as we can.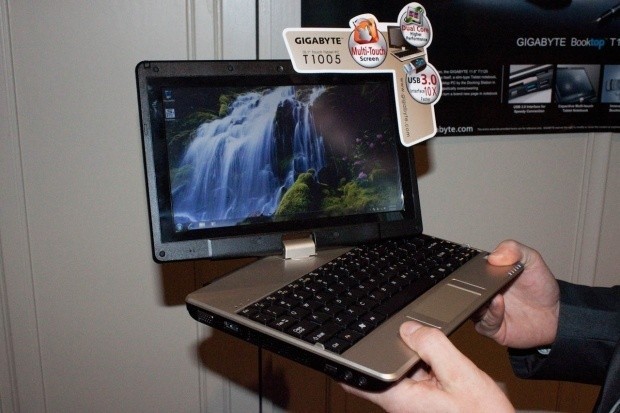 We also were shown a much smaller model that has the functions of a tablet but is more along the lines of a netbook. This device can have a capacitive or resistive multi-touch screen and comes complete with USB 3.0.
The last product we saw was GIGABYTE's very own tablet. This new slate will feature an Atom Dual Core CPU and a whopping 320GB of HDD space. It will run Windows 7 home premium and is aimed right at the mobile user than is looking for portability and power.
It looks like GIGABYTE will have a very cool first quarter with the launch of these new products along with the G1-Killer line.
Related Tags