Razer Scarab hard mouse pad debuts
New mouse pad is perfect for LAN party gamers.
Published Fri, Dec 17 2010 1:06 PM CST
|
Updated Tue, Nov 3 2020 12:32 PM CST
I have talked about the different types of PC gamers before when it comes to peripherals like mice and keyboards. Some like lots of macro capability some want smaller and more compact keyboards. The same goes for mice, some want low-resolution mice and others want high-resolution mice. Mouse pads typically have different sorts of gamers too. Some want a smooth and slippery hard surface; others want a textured cloth mat to suit their needs.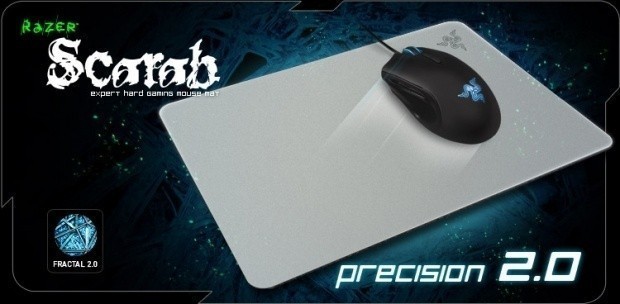 If you are, the sort of gamer that likes hard and smooth pads for gaming Razer has a new offering for you. The new mouse pad is called the Scarab and it has a new Fractal 2.0 gaming surface. The surface is supposed to be uniform in construction allowing the mouse to track more smoothly when gaming. The bottom of the pad also has a new rubber base.
The rubber base will keep the pad in place no matter how hot the acting gets and the soft rubber is supposed to be able to smooth irregularities under the mouse pad to make your mousing even smoother. Razer ships the mouse pad with a carry case to keep it safe when you travel to LAN parties. The mouse pad will ship next month for $39.99.
Related Tags