Verizon LTE networks now active in US cities
LTE hits the US in some cities.
Published Mon, Dec 6 2010 1:02 PM CST
|
Updated Tue, Nov 3 2020 12:32 PM CST
I would bet that there are many people out there that want the fastest mobile internet as possible. If you are like me in a smaller city, you may have a hard time just getting a decent 3G signal in your area. If you are lucky enough to live in one of the large cities Verizon is offering its new LTE service to you can get some seriously fast speeds.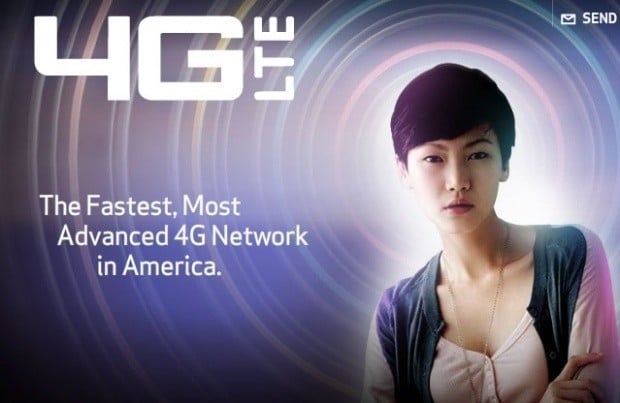 Verizon has announced that its LTE network launched yesterday in several cities in the US. The service costs $50 monthly for 5GB of data and 10GB is $80 monthly with $10 per GB over the limits. The carrier also has a couple new modems that will work on the new 4G networks and work on 3G networks as well for about $100.
The new network is ready to use in the following cities:
Akron, Ohio
Athens, Georgia
Atlanta, Georgia
Baltimore, Maryland
Boston, Massachusetts
Charlotte, North Carolina
Chicago, Illinois
Cincinnati, Ohio
Cleveland, Ohio
Columbus, Ohio
Dallas-Ft. Worth, Texas
Denver, Colorado
Ft. Lauderdale, Florida
Houston, Texas
Jacksonville, Florida
Las Vegas, Nevada
Los Angeles, California
Miami, Florida
Minneapolis/St. Paul, Minnesota
Nashville, Tennessee
New Orleans, Louisiana
New York, New York
Oakland, California
Oklahoma City, Oklahoma
Orlando, Florida
Philadelphia, Pennsylvania
Phoenix, Arizona
Pittsburgh, Pennsylvania
Rochester, New York
San Antonio, Texas
San Diego, California
San Francisco, California
San Jose, California
Seattle/Tacoma, Washington
St. Louis, Missouri
Tampa, Florida
Washington, D.C.
West Lafayette, Indiana
West Palm Beach, Florida
Related Tags