Clearwire launches Clear Modem with integrated WiFi router
4G modem with built-in WiFi.
Published Fri, Dec 3 2010 10:02 AM CST
|
Updated Tue, Nov 3 2020 12:32 PM CST
When it comes to setting up a wireless network that will work with your broadband connection at home some people are clueless. My mom once tried to set up her own wireless network and ended up cramming a phone line into the Ethernet port on the router. It wasn't pretty. For folks that want more simplicity on their devices or just need less clutter and want 4G Clearwire has a new modem for you.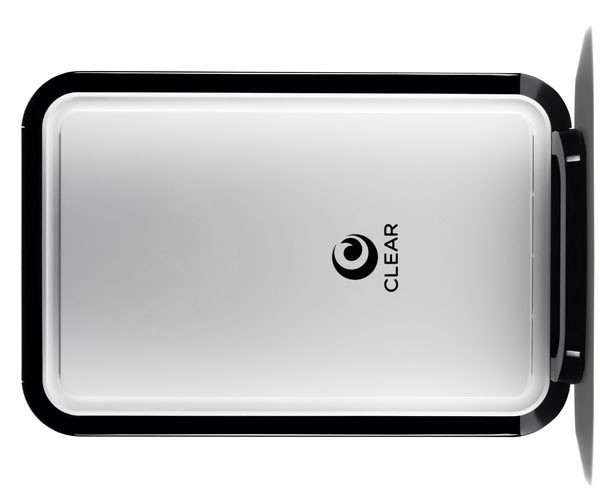 The new modem is called the Clear Modem and it supports the WiMax 4G service Clearwire offers in some markets. The modem also has a built in WiFi router that will support multiple devices using 802.11n and supports older protocols as well. The router is about the size of a clock according to Clear and will shoot fast speeds throughout the home.
The router offers secure WiFi and will work with Windows, Mac, and other devices. It should work with anything that supports WiFi including game consoles and smartphones. You can pay for the modem upfront at $120 or you can lease the modem monthly for $7 more than the data plan that starts at $35.
"Now our customers can get broadband Wi-Fi internet throughout their house, with one simple device about the size of a book - and without a rat's nest of wires," said Mike Sievert, Chief Commercial Officer at Clearwire. "Our new Clear Modem with Wi-Fi makes it easier than ever to connect the Wi-Fi devices that customers already have at home, such as laptops and desktops, tablets, iPods, and smartphones, without needing a wired connection to the cable or phone company."
Related Tags