Intel plans to invest up to $8 billion in chip plants in the US
Intel commits to new manufacturing plants - creation of 1000 jobs.
Published Tue, Oct 19 2010 7:52 PM CDT
|
Updated Tue, Nov 3 2020 12:33 PM CST
Intel has announced plans to invest between $6 and $8 billion to upgrade multiple manufacturing plants in the US and also to build a new facility in Oregon. This would create up to 1000 jobs at Intel.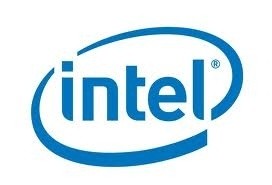 Intel President and CEO - Paul Otellini said, "Today's announcement reflects the next tranche of the continued advancement of Moore's Law and a further commitment to invest in the future of Intel and America," he added "The most immediate impact of our multi-billion-dollar investment will be the thousands of jobs associated with building a new fab and upgrading four others, and the high-wage, high-tech manufacturing jobs that follow."
The investment is geared toward Intel's move to manufacturing at a 22nm process. Intel is on track to deliver 22nm chips in 2011.
This news is great - especially for the economy of the US. Given the strife it's in and has been going through for quite a while - it shows Intel's confidence and creation of jobs is always a strong move. Intel's latest profits and numbers has also been rock solid, paving the way to new beginnings.
Brian Krzanich, a senior vice president said "Intel makes approximately 10 billion transistors per second. Our factories produce the most advanced computer technology in the world and these investments will create capacity for innovation we haven't yet imagined," "Intel and the world of technology lie at the heart of this future. Contrary to conventional wisdom, we can retain a vibrant manufacturing economy here in the United States by focusing on the industries of the future."
Intel's investment is for two plants in Arizona and two in Oregon - the new facility in Oregon is planning to produce chips in 2013.
Related Tags