Pantone Capsure makes it easy for designers to capture exact colors
Capsure gets Pantone colors from anything.
Published Tue, Oct 19 2010 1:02 PM CDT
|
Updated Tue, Nov 3 2020 12:33 PM CST
I am not a designer of anything so it's hard for me to fathom what goes into selecting colors for projects. I have been out before and saw a car or other item that had a cool color and wondered what the color was. I would assume that designers and architects have these same revelations and the main difference is that they might find a color that would be great for a project. At the same time, people are sure to bring material or other items to the designer and ask if they can use colors from the item in a design.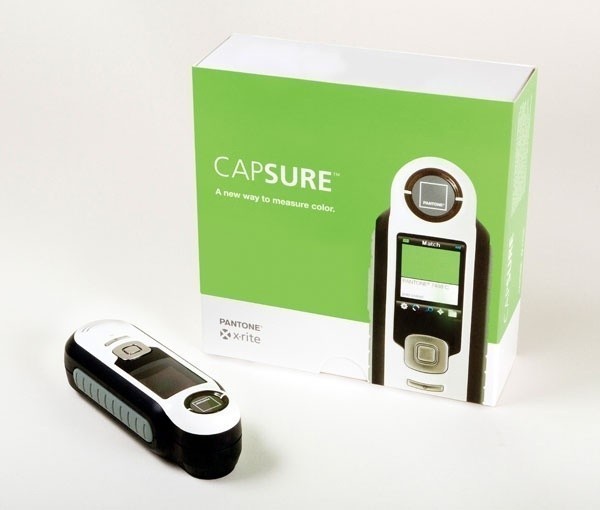 Pantone has a new device called Capsure that allows these designers to capture color information and then find the exact Pantone colors to use in projects from the items. The little handheld device interfaces with Pantone software and can capture colors from just about any material including fabric, patterns, and carpet among other things. The scanner uses tri-dimensional technology to eliminate shadows and interference that might prevent accurately capturing colors.
The tech works by shining light on a material from three angles. At the same time the material is illuminated the Capsure takes 27 color accurate images in a 1.6-second period. Using those images the Capsure device can extract up to four dominant colors from the material and the user can select the colors individually. The Capsure device works with Creative Suite and a lot more software and can be purchased now for $649.
Related Tags