Tuniq fine-tunes thermal paste with TX-4
Offering up to 5% lower temps than TX-2.
Published
0 minutes & 30 seconds read time
Tuniq has been working on improving its thermal paste recipe and has come out with the new TX-4 branded paste which it's aiming to release to market next month.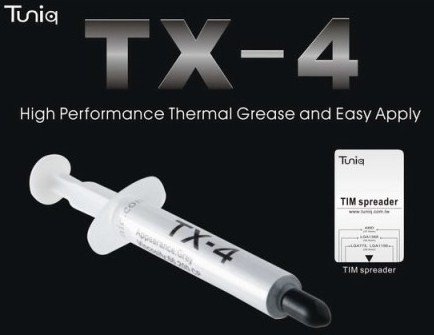 It goes without saying that Tuniq made sure TX-4 would offer better performance than TX-3. TX-4 has increased thermal conductivity and broader thermal range over previous pastes from the company. More specifically, its thermal conductivity is 6.53 W/mK and it has a temperature range of -45°C to 160°C.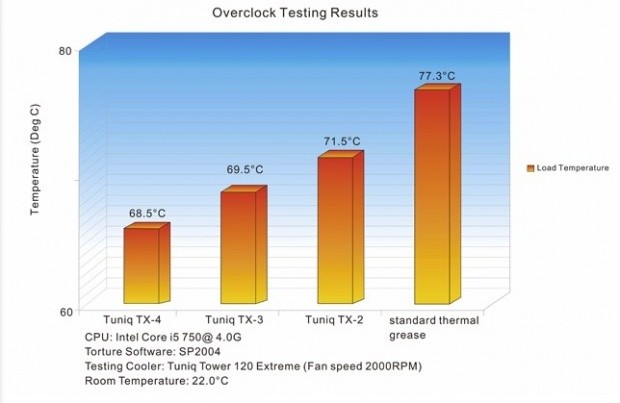 A chart giving performance estimates hints that TX-4 will lower temps by as much as 5% over TX-2 and 11% over generic thermal pastes. Of course, they use their impressive Tower 120 Extreme to obtain these readings nestled atop a Core i5 750 processor at 4GHz under load (using Stress Prime 2004).
Related Tags