XFX said to be abandoning NVIDIA's GTX 400 series
But will continue supporting budget focused models.
Published Mar 31, 2010 3:16 AM CDT
|
Updated Tue, Nov 3 2020 12:35 PM CST
0 minutes & 56 seconds read time
NVIDIA's new Fermi (GTX 470 and GTX 480) graphics cards have caused a fair bit of a stir in the video card market leading up to and post release last week; some in awe of their performance whilst others in disgust for a number of reasons.
But who would have thought one of NV's own partners, XFX would be so negative about the launch of these new cards that they'd go so far as to tell NVIDIA 'where to go', abandoning this new line-up of high-end cards altogether and refusing to give support; because that's apparently what's just happened!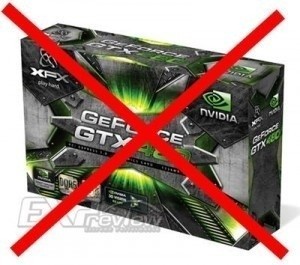 It's becoming more clear that XFX has a more positive outlook on AMD/ATIs direction in the desktop graphics card market, at least at the high-end segment. In recent press content regarding XFXs Radeon HD 5970 Black Edition, it put the hurtz on NV with comments like "
XFX have always developed the most powerful, versatile Gaming weapons in the world - and have just stepped up to the gaming plate and launched something spectacular that may well literally blow the current NVIDIA offerings clean away
" and "
GTX480 and GTX470 are upon us, but perhaps the time has come to Ferm up who really has the big Guns
".
WIth that said, the company has indicated it won't be shutting the doors on NVIDIA completely and will continue to carry variants of NVIDIA's more budget-focused models into the future.
Related Tags