Apple acknowledges Snow Leopard Data Loss issue
My Guest account Ate my homework.
Published Tue, Oct 13 2009 12:51 PM CDT
|
Updated Tue, Nov 3 2020 12:36 PM CST
Snow Leopard is has not been having a very good time. After being hailed as the next best thing since the Pizza it launched with lukewarm press coverage. You see normally when Apple launches something the press simply goes nuts and talks about all of its virtues. This trend has been shifting slightly. This is probably due to normal cycles in the fickle press, but also could be due to growing scrutiny of Apple's policies and business practices.
No matter the reason Snow Leopard has had its share of issues. From being labeled as a Microsoft copy (for 64-bit, multi core support, built in malware protection etc), to finding out it shipped with a seriously flawed version of Flash and that the built in Malware Protection can only detect two viruses. Now we hear there is an even larger issue with Snow Leopard.
The problem relates to the way the Guest Account works (something disabled by default in Windows). You see some users are reporting that if they log in using the Guest account and then to their regular user account they find that all of their data is simply gone. It is like something reset their account. The problem has been all over the Apple Support Boards, but until today Apple had not even acknowledged the problem.
Today, while they are saying there is a problem they are dealing with it in typical Apple fashion. They are saying "We are aware of the issue, which occurs only in extremely rare cases, and we are working on a fix" according to a statement given to CNET on Monday. I am sure this is a great comfort to all of the users that have lost their data.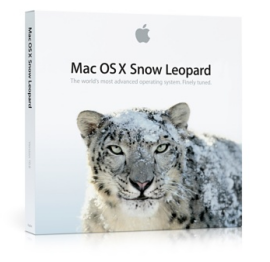 Related Tags