iPhone OS 3.1.2 jailbroken on all Apple Devices
Geohot does it again with blackra1n.
Published Sun, Oct 11 2009 11:24 PM CDT
|
Updated Tue, Nov 3 2020 12:36 PM CST
And Geohot does it again. After delays with the Dev Team's reds0wn (Windows jailbreak application) for iPhone OS 3.1(.2) many people wondered if we would ever see a Windows jailbreak for the iPhone 3G S and OS 3.1.2. Well tonight at a little past midnight it happened. George Hotz released his new blackra1n jailbreak. This new software is a "30 second ALL device 3.1.2 jailbreak." He does caution that you cannot update to 3.1.2 on the 3G and 3G S using iTunes if you want to maintain an unlocked phone but that otherwise this is the tool you have been waiting for (me included). I grabbed it just after it was released and began the tack of not only upgrading but jailbreaking my iPhone 3G S.
It actually tool longer to update the phone than it did to jailbreak it. To maintain my applications I used AptBackup and made a backup of my phone before the upgrade. I downloaded and installed the new 3.1.2 using iTunes (I am not interested in unlocking). After the update and the backup restore I ran blackra1n. Time from beginning to end;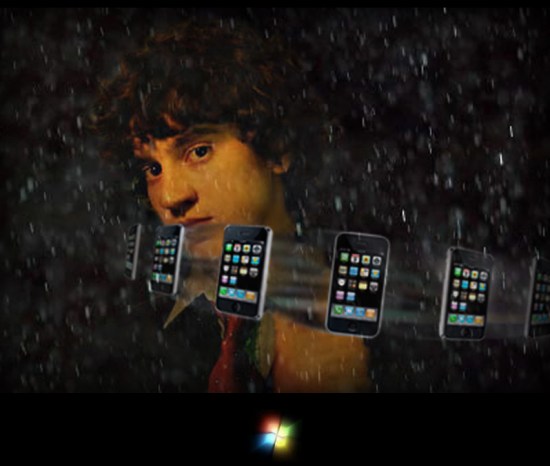 2 minutes to download iPhone OS 3.1.2,
4 minutes to upgrade iPhone 3G S from OS 3.0.1 to 3.1.2
34 seconds to jailbreak my iPhone 3G S without a hitch in Window 7 Ultimate x64.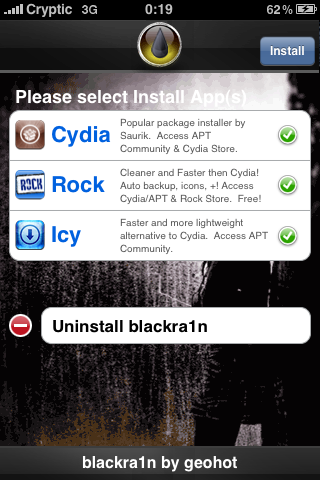 If you have an iPhone of any flavor now is your chance to finally enjoy your iPhone free of Apple's and AT&T's stifling grip.
Related Tags