Light Peak hardware and cables could be ready in 2010
Light Peak standard could take longer.
Published Thu, Oct 8 2009 12:24 PM CDT
|
Updated Tue, Nov 3 2020 12:36 PM CST
Remember that very cool Optical interface that Intel showed off at IDC called Light Peak? Well after some digging we found out that this is sort of a spin off idea of a much older concept and one that Apple is very interested in(as we said at the time it would explain the used of the Hackintosh).
At IDC Intel did not give any time frame for the launch of the product. This is not surprising as the demo was in the very early stages (if the state of it is any measure).However we have read some new information that could indicate that Light Peak is closer to reality than it currently seems.
The information comes not in the form of a leak from Intel or Apple; instead it is all about the cable that would be used for connections.
Foci Fiber Optic Communication, is a maker of the new Light Peak optical cables as well as other parts associated with the new connectivity standard. They are saying that the parts and hardware will be ready some time in 2010.
The problem with that date is standardization. Intel wants to work with the USB-IF to make sure their Light Peak is covered and part of a larger standard. This makes it much easier to implement and also to market. This process could take a few years to complete. So, while the hardware might be ready, it looks like the delay is all in the paperwork at this point.
Once Light Peak is out, it could conceivable eliminate the need to all of those extra cables needed just to connect your system.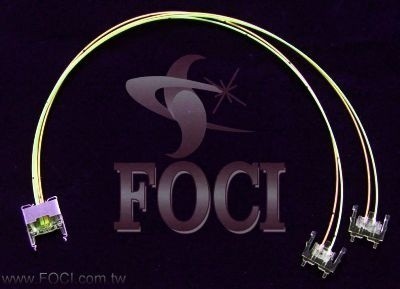 Related Tags