nVidia Accuses Intel of Anti-Competitive Prices
Keeping ION out of the market.
Published
1 minute & 1 second read time
nVidia is jumping on the AMD bandwagon, well sort of. As of right now nVidia CEO Jen-Hsun Huang is saying that Intel is using anti-competitive pricing to prevent ION from entering the market.
Speaking at the Reuters Technology Summit Huang said that nVidia was not planning any legal action yet but that they "have to do whatever we have to do when the time comes". It seems pretty clear that this is a direct threat and not a simple statement.
Make no mistake the timing of this is not a coincidence either, this coming on the heels of the $1.45 Billion fine that Intel just receive shows that Huang feels this threat will motivate Intel to act differently towards ION.
But once again all this skates over the fact that rebates and incentives are part of doing business. How many of you have been offered a couple months free HBO if you stay with your current cable company after all...
Read more
here
.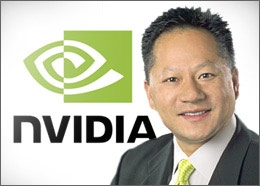 According to NVIDIA, Intel sells an Atom processor typically for US $45 a piece, while in a bundle with Intel's own chipset consisting of an i945-class northbridge and ICH7-class southbridge for just $25, that's $25 for the processor and Intel chipset. This is driving away motherboard manufacturers from opting for Intel Atom paired with NVIDIA's single-package Ion chipset, which NVIDIA claims, (and reviews have shown,) to offer superior performance and features at almost half the board footprint. "That seems pretty unfair," Huang said. "We ought to be able to compete and serve that market."
Related Tags