Wow, the Apple rumor mill is out in force today. The current one is that Apple is looking to cheat on long term partner AT&T by developing a pair of devices for Verizon.
The new devices would include a lower end iPhone, something Apple has repeatedly denied even considering and an iPod touch on Steroids dubbed the Media Pad by the press.
According to CNet this Media Pad could be the true source of all the Apple Netbook rumors. If true this means that Apple with dodge the Sub $500 computer question by making an overpriced media player instead.
Read more
here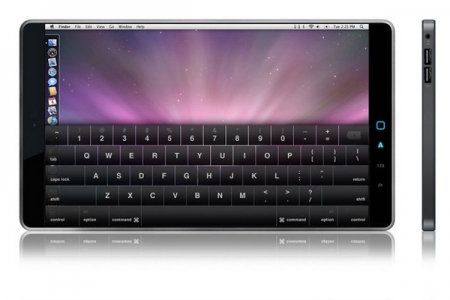 Allegedly, one device would be a thinner, lighter, and lower-priced version of the iPhone--an iPhone Lite, if you will. While the other device would be something akin to the jumbo iPod Touch that we wrote about previously. BusinessWeek's anonymous source describes it as a "media pad that would let users listen to music, view photos, and watch high-definition videos."

The source, who claims to have seen the new media pad, says it's "smaller than an Amazon Kindle electronic reader, but its touch-screen is bigger than the Kindle's." It would be able to place calls over Wi-Fi and a high-speed wireless data connection from Verizon.
Picture courtesy of
Gizmodo