NVIDIA Moves GTX 275 Launch Date to April 2nd
Launches right beside Radeon HD 4890.
Published
0 minutes & 44 seconds read time
NVIDIA seems bound and determined to rain down on ATI's parade with the Radeon HD 4890.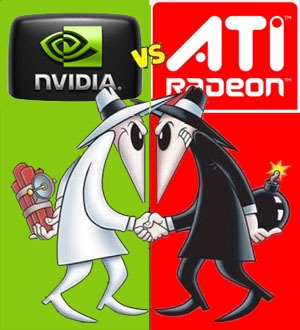 Image courtesy of Geekets
New information from
Expreview
says that NVIDIA has now moved the launch date for the GTX 275 up to April 2nd, the same day that ATI is launching the Radeon HD 4890. The two companies have both moved their launch dates up a few times on the two cards in an effort to gain a little bit of an edge over the other.
If the source's information is correct, NVIDIA didn't give ATI a chance to counter the date, with the information leaking less than 48 hours before the launch. The difference between the two launches however might just prove to be availability. ATI has already made it known that mass shipments of the 4890 have been sent out, and several online stores have already made the card available.
Nvidia hasn't mentioned a single word about availability on the card, which more than likely means that the GTX 275 will be nothing more than a paper launch and cards probably won't be available until the April 13 launch date revealed in the past.
Related Tags