Intel's Atom can be purchased without a chipset
But is still cheaper if you buy it bundled.
Published Fri, Mar 6 2009 12:49 PM CST
|
Updated Tue, Nov 3 2020 12:37 PM CST
There is good news for potential Ion adopters. It seems that despite the claim that Intel does not sell Atom without its chipset that you can indeed buy both the mobile and desktop Atom CPUs on their own.
The nVidia/Intel war over Ion has been ugly with both sides throwing dangerous power points and white papers around the net. The simple fact is that if you check Intel's website you can find pricing for the stand alone Atom.
Some complain that Intel give a better deal on the Atom if you buy the Intel Chipset but hey, that is nothing new in the world of business. Although I have always wondered why when people like Intel and Microsoft Bundle it is anti-competitive and when my cable company does it is just good business.
Read more
here
.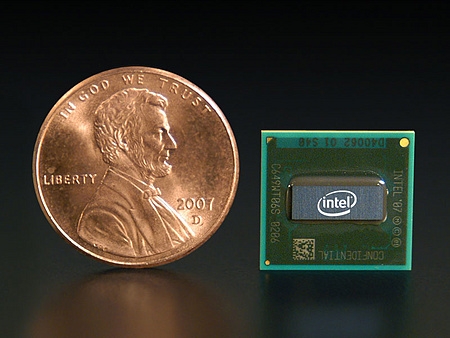 If you check Intel's price list you can find that many Atoms are listed as available for purchase without a chipset. They start at 20 USD for Z500 at 800MHz and Z510 at 1100MHz while more popular Z530 at 1.6GHz is selling for $65. These are all mobile chips.

The funny thing is that the desktop version of Atom branded as 230, clocked at 1.6GHz sells for $29 but we are pretty sure you cannot put one in netbook. This is the solution for desktops and you can easily see that they come much cheaper.

Theoretically, someone who wants to build Ion can buy CPUs from Intel and MCP79 Ion chipset from Nvidia, and build the Ion based solution itself. At the same time, if you buy a CPU and chipset from Intel, you get some rebates, or market development fond as they call this these days, which definitely gets your profits up.
Related Tags