nVidia demos Android on Tegra
New HD Capable MID.
Published Tue, Feb 17 2009 12:12 PM CST
|
Updated Tue, Nov 3 2020 12:37 PM CST
nVidia may have found a new market to work on. It seems the Tegra SoC (system on chip) is quite the performer. It is not just capable of running windows but can handle Google's Android OS as well.
At the Mobile World Congress nVidia was seen to be showing off Android running on the Tegra while trumpeting about their new Tegra 600.
This new version of Tegra will run around $99 and can deliver an MID (Mobile Internet Device) capable of an HD quality experience while giving days of battery life.
For phone service it looks like nVidia will go with Ericson to add 3G capability to the Tegra design.
Read more
here
at the Inquirer.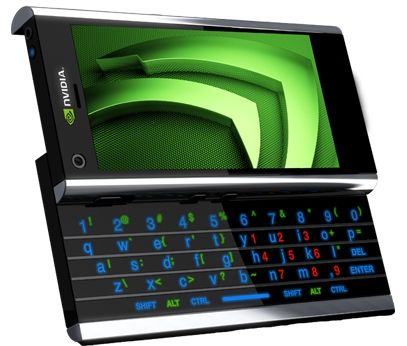 Michael Rayfield, general manager of the mobile business unit at Nvidia said, "Nvidia and Google are both working to unlock the visual computing potential of mobile devices," adding that the power of Tegra, coupled with Gurgle's android, was really quite special and moving.

Actually, Tegra seems quite similar to Qualcomm's Snapdragon, so we at the INQ managed to choke back the emotional tears as Rayfield continued to say Nvidia would be joining the Open Handset Alliance to give a... err, hand to mobile graphics in general. Give them a big hand...or talk to the hand, whichever you fancy, really.

Waxing lyrical about MIDs - a market which, to all intents and purposes, has yet to really take off - Rayfield emphasised, "The evolution of mobile internet devices has blurred the line between the PC and the mobile phone." Or at least between tiny netbooks and mobiles. Noting that, until recently, punters could shell out for "just another 'gadget' with limited functionality" or a PC that's not 'always on', Rayfield noted he believed the Tegra-based platform combined "the best of both worlds.".
Related Tags