Imation unveil new SSDs/Ext HDDs in time for CES
Full SSD upgrade kits also available.
Published Wed, Jan 7 2009 12:33 AM CST
|
Updated Tue, Nov 3 2020 12:37 PM CST
Imation have been busy with their product lineup in recent times. They've just released a couple new external hard drives under their Apollo family and also a new series of SSDs.
First looking at the two new Apollo offerings, there's the Apollo Pro UX model which supports up to 1.5TB drive capacities from its 3.5" bay. Some of its features include
low capacity/data activity indicator lights for easy identification of data processes; built-in sleep mode for energy conservation; and one-touch, backup sync buttons with backup software for simple, automatic backup of data, photos, music and videos.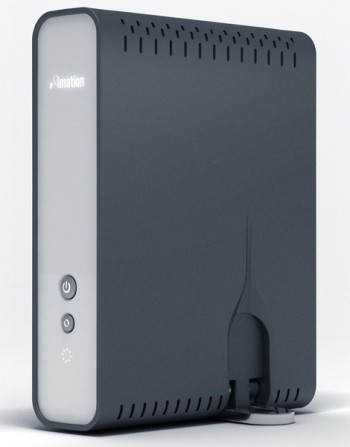 Also released is the Apollo Expert UX which sports an identical feature-set to the Pro UX, only this is a 2.5" pocket sized external drive sheathed in a protective skin to prevent scratches and abrasions and supports up to 500GB capacities.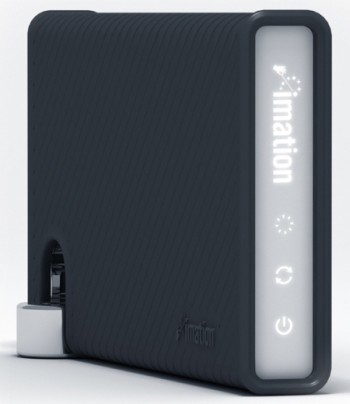 For further details including pricing and availability, check out the full PR
here
.
Now moving to Imation's new family of SSDs, They've introduced both the M-Class and S-Class series which are available in both 2.5" and 3.5" form factors.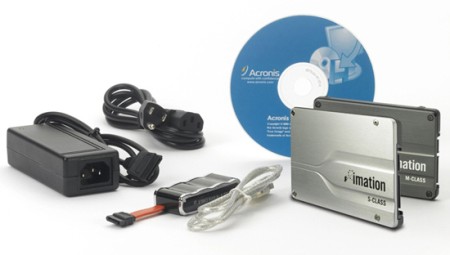 The M-Class SSDs use the SATA-150 interface, whilst the S-Class use SATA-300. Both series come in capacities of 32, 64 and 128GB.
Imation rates the M-Class drives with read and write speeds of around 150MB/sec and 90MB/sec, whilsts the S-class drives are said to reach read/write rates of 130MB/sec and 120MB/sec respectively.
"
We designed this new class of SSD products to deliver high-performance, rugged and stylish design, and easy installation. While SSD enthusiasts expect increased speed, they also want a product that enhances how they work and use their computer," said Subodh Kulkarni, vice president, Global Commercial Business, Imation. "With the M-Class and S-Class Solid State Drives, the computer finally works as fast its user - starting up, opening applications and finding files all happens in a fraction of the time.
"
Additionally, Imation also provides upgrade kits to make it easier when migrating your operating system and other data across to one of these new SSDs from your original hard disk. The full kit comprises an M or S-class SSD along with a USB-to-SATA or standard SATA connector cable, a power cable and Acronis' True Image HD imaging software.
Tech Connect learns
that the M-Class SSD will hit stores first, due for sometime in February at a cost heading north of $179, whilst the S-Class drives and upgrade kits will become available around a month later.
Related Tags