Blu-ray Importing: Aug 2008 Buying Guide #1
In the first of an on-going series, Ben takes a look at the best and latest overseas titles now available.

Published Thu, Aug 21 2008 11:00 PM CDT
|
Updated Tue, Nov 3 2020 7:04 PM CST
Producer / Publisher:

none
Blu-ray Importing: Aug 2008 Buying Guide #1
Based on the mail through my inbox, it seems many of you enjoyed my recent article; "
Guide to Buying Blu-rays from Overseas
". With that in mind, I thought you guys might be interested in a regular article series based on it, rounding up the best new release Blu-ray titles that will work on Region B (Australian and European) Blu-ray players. So, welcome to the first instalment, covering some of the best import titles to be be released in July and August.
The Mummy and The Mummy Returns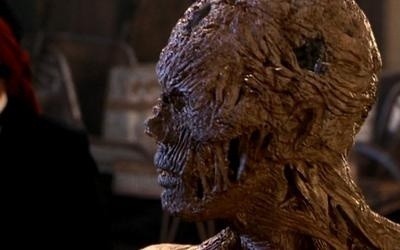 Studio: Universal
Country of Origin: United States
Purchase: DVDPacific.com
Region: A, B, C

The first two releases from Universal studios; after turning their back on recently deceased rival HD-DVD, these two titles mark a turning point in Universal Pictures high-definition titles. That is, a commitment to lossless DTS HD Master Audio on all releases, and so far, in movie 'U-Control' features.

I am pretty sure most cinema-goers will be familiar with The Mummy franchise, the re-imagining of the original 1932 classic. A surprise hit in 1999, starring Brendan Fraser, the inevitable sequel in 2001 featured a lot more eye candy, and played out with a lot more confidence, along with a knowing wink to the audience. Unfortunately, much less attention was paid to the script, a horrible introduction to the Scorpion King, and unnecessary introduction of a small child to ensure Mummy movies are made for the next millennia.

The Blu-ray versions are far superior than their HD-DVD counterparts, with a new video encode (with just a hint of edge enhancement and noise reduction) and lossless audio compared to lossy Dolby Digital due to lack of disc space.


Batman: The Movie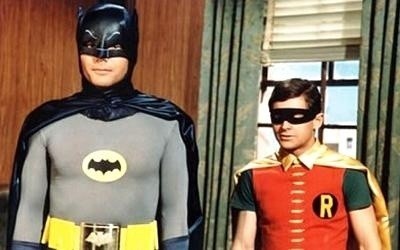 Studio: Twentieth Century Fox
Country of Origin: United Kingdom
Purchase: Amazon.co.uk
Region: B

As I write this, the newest Batman film The Dark Knight has just surpassed Star Wars: A New Hope (in both 1977 and 1997 iterations), to become the second highest grossing film of all time, just behind Titanic. So, it's fairly obvious that Batman is just as popular as ever, even after all these years. Which brings us to the original Batman movie. No, not the Tim Burton 1989 film with Michael Keaton and Jack Nicholson...I'm talking about the 1966 TV series spin off starring Adam West and Burt Ward. No two movies could be any less similar in tone than the 1966 vs. 2008. It's high camp all the way; from the ridiculous, over the top acting, to the laughable script. A case in point:

Batman: "If only I could reverse the polarity...send out waves of super energy!"

Still, it's a classic. An absolute classic; It's more cheesy than Bega, kitschier than Kath and Kim and funnier than your average episode of Family Guy (also frequently featuring Adam West as the voice of the Mayor), but it's all in the name of fun, and for a film well over 40 years old, it looks amazing.

Fox have seen fit to produce an abundance of extra features for the release, with multiple commentaries, interviews with comic book luminaries, and documentaries placing the original series in the context of the world, as it once was. A must have addition to any comic book fans growing Blu-ray collection.

Blu-ray Importing: Aug 2008 Buying Guide #1 - Cont.
Cliffhanger


Studio: Optimum Home Entertainment
Country of Origin: United Kingdom
Purchase: Amazon.co.uk
Region: A, B

Sylvester Stallone, the original Italian stallion himself, is currently on the receiving end of what could be termed a career resurgence, albeit one that has probably rode the crest of, unless he can reinvent himself behind the camera, ala Clint Eastwood. That said, he does leave some pretty good films in his catalogue, and 1993's Cliffhanger is one of the most fun. 15 years on, the film looks a little hammy but it's still a rollicking good ride.

The 1080p video encode is certainly not the best seen on the format, but a nice upgrade nonetheless. The lossless DTS HD Master Audio track (at seemingly 20 bits), is very nice and far more consistent.

No new extras have been struck for this, the first time that the film has been released on Blu-ray, but Optimum have ported over all the extras from the DVD release, which is a nice touch.


Terminator 2: Special Edition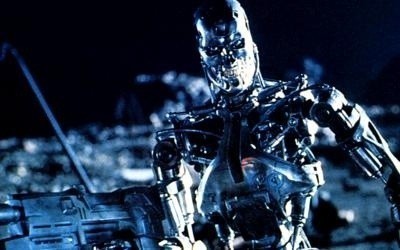 Studio: Optimum Home Entertainment
Country of Origin: United Kingdom
Purchase: Amazon.co.uk
Region: A, B

Sigh. Terminator 2. How many times have I purchased you? Let's see:

VHS: 1 time
DVD: 3 times
HD-DVD: 2 times
Blu-ray: 2 times.

So, now we are at the eighth iteration of the film, most definitely the best presentation to be seen in the home environment, of the better version of the film (the Special Edition moniker applies to the longer cut of the movie). Still, this definitely won't be the last time it's re-released. There are no extra features on this disc at all. Not even a trailer. Disappointing, but it's all about the movie, and Terminator 2 holds up well, surprisingly, even when you consider that the cutting edge 1991 special effects still look good, where say, 2002's Star Wars: Episode II looks rubbish.

Interest in the Terminator franchise is as strong as ever, with the Sarah Connor Chronicles currently filming a second season and Terminator Salvation (number 4 in the franchise) also currently lensing, with Christian Bale in the role of John Connor. Of course, had it not been for such a good base created by James Cameron, none of this would exist today.

Filmed with super 35, the film will always look a little grainy, and far from the grainless, shot on video that many Blu-ray fans expect and demand. It's also not helped by the use of layered optical effects in scenes where CG was not possible. But it looks pretty much as good as it can ever look, and the lossless DTS HD Master Audio is a revelation.

So, that's a look at some of my recent recommendations. I've got some big orders on the way, so we will be sure to do this again in September! Until then...

PRICING: You can find products similar to this one for sale below.

United States: Find other tech and computer products like this over at Amazon.com

United Kingdom: Find other tech and computer products like this over at Amazon.co.uk

Australia: Find other tech and computer products like this over at Amazon.com.au

Canada: Find other tech and computer products like this over at Amazon.ca

Deutschland: Finde andere Technik- und Computerprodukte wie dieses auf Amazon.de
We openly invite the companies who provide us with review samples / who are mentioned or discussed to express their opinion. If any company representative wishes to respond, we will publish the response here. Please contact us if you wish to respond.