Xbox's next system-seller may be an early access titan
Snagging exclusivity rights for PlayerUnknown's Battlegrounds may pay off big time for Microsoft's Xbox division.

Published Sun, Aug 20 2017 10:16 AM CDT
|
Updated Tue, Nov 3 2020 6:58 PM CST
As the last-man-standing shooter PlayerUnknown's Battlegrounds continues its thunderous momentum, Microsoft may be in a key position to leverage the game's success and sell more Xbox One consoles over the holidays.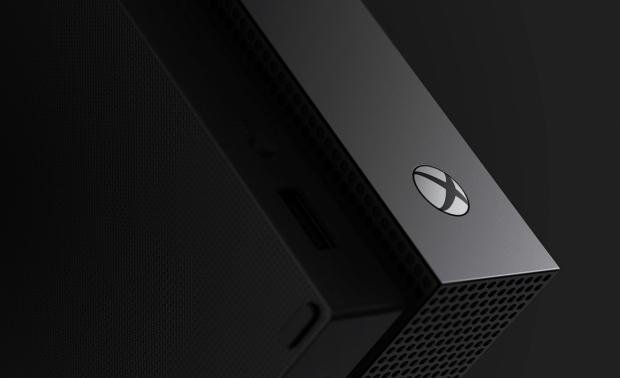 Microsoft has secured an exclusive console launch for Bluehole's mega-popular PlayerUnknown's Battlegrounds and announced that the early access titan is coming to the Xbox One platform this year. Not only that, the game will feature specific enhancements for Microsoft's new premium 4K-ready Xbox One X console. Due to the game's monumental success, PUBG may end up selling more Xbox One consoles than Microsoft's own first-party exclusives--the number of which have dwindled throughout the years.
To understand why PUBG may be the system-seller Microsoft needs to move consoles, we need some back story on what's actually happening with the Xbox division, and how it's changed in the last few years.
What's going on with Xbox, and why there are so few exclusives
The Xbox division has largely been criticized by console and PC gamers for its lack of actual exclusive content. If it weren't for major third-party games coming to the platform, gamers might not have any actual reason to buy into the Xbox One family of consoles. Microsoft, of course, approves of this: the Xbox division has made a serious future-proofing transition to meld both PC and consoles together using Windows 10 and the company's online Xbox LIVE infrastructure as glue to hold the platform together. As such, Xbox is no longer restricted to consoles and now lives on PCs as well.
This transformation has led to Microsoft making another big change in its games production cycle.
The cross-unified business strategy effectively means the company is investing less into first-party exclusive games and focusing more on unique strategies that fall in line with current industry trends, such as monetization with add-ons, DLC and microtransactions, and engagement via online game streaming. I've outlined that Xbox LIVE, not consoles, are the heart of the Xbox division because of these strategies.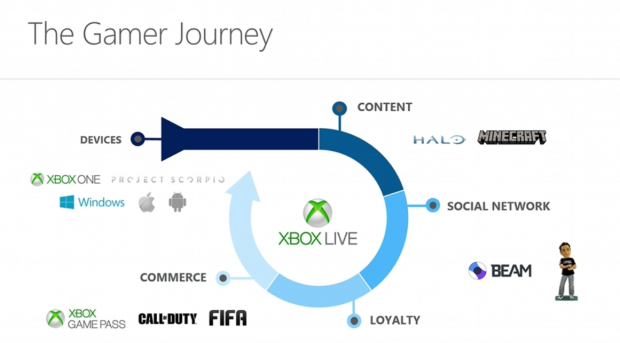 Xbox isn't a console, it's a service
Microsoft, like other major publishers and games-makers in the industry, is now focusing on long-term revenues via live services. Thanks to online-based live services, games can continually evolve month-after-month with new content and expand long after their initial release. Typically, publishers will dole out free content expansions and updates for the game that are paid for by small in-game purchases such as items, add-ons, or other content that brings value to consumers.
This monetization strategy is incredibly lucrative and makes billions for big publishers such as Activision-Blizzard, Electronic Arts, and Ubisoft, and Microsoft's Xbox division is emulating these core tactics.
What does this mean for Xbox? Essentially Microsoft has found a way to continually make money while not having to invest hundreds of millions into new risky projects and IPs, effectively making the games division less about system-selling games and more about long-term revenues earned through live services. A good portion of Microsoft's first-party games come with microtransactions baked-in, and offer online-based gameplay to promote this lucrative cycle.
Microsoft has adopted this strategy out of a kind of necessity as Sony's PlayStation division has dominated console sales charts and remains the leading platform with 63.3 million units shipped worldwide to date. Sony is banking on the traditional games-first strategy to sell consoles and content, whereas Microsoft has adapted and positioned its platform as a future-proofed business aimed at the more lucrative trends.
As such, Microsoft is treating Xbox as less of a games platform and more of a kind of business model that incorporates all of the most popular and lucrative trends. Gaming is a core tenant to Xbox, of course, but so is the raw and powerful engagement earned from spectator streaming on Twitch and Mixer, the company's wholly-owned streaming app. Microsoft has many different lucrative rivers turning its money-making waterwheels, and it's not just tied to gaming--a lot of it is cross-platform spectating.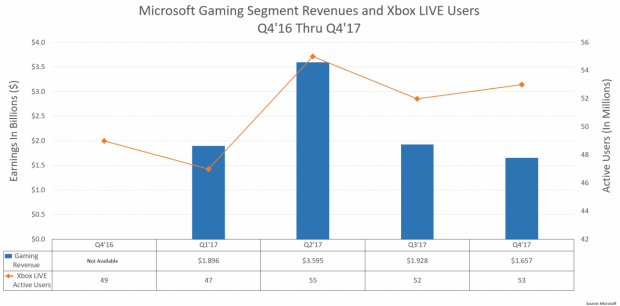 This strategy is working
So far, this core Xbox strategy is working.
Microsoft reported that its games division, which includes Xbox and is under the More PC and Computing parent segment, pulled in more than $9 billion last year.
In its fiscal year 2017 financials, Microsoft reports that there are now 53 million Xbox LIVE users and counting and that its gaming segment raked in $9.076 billion in total revenues during the 12-month period ending June 30, 2017.
Q4'17 game segment earnings sit at $1.657 billion, down 14% quarter-over-quarter, which is attributed to lower console sales offset by strong services and digital game purchases. Xbox One console sales decreased by 29% in the fourth quarter, but strong growth in Xbox LIVE software and services helped offset the drop in hardware sales.
While Microsoft didn't report exact profits for the Xbox games division, the company finds these earnings to be favorable.
"Now onto gaming. Our gaming business is now more than $9 billion, and growing profitably," said Microsoft CEO Satya Nadella during the fiscal year earnings call.
"The gaming world is evolving faster than ever before - from gameplay across multiple devices to the explosive growth in streaming and eSports, to new subscription services and mixed reality scenarios. We are uniquely positioned to capture a larger share of this opportunity because of our ability to unite the global community of gamers through Xbox Live - now 53 million strong and growing - and to enable new experiences across PC, console, and mobile. Our approach is to let gamers play the games they want, with the people they want, on the devices they want."
Xbox sales aren't expected to match PS4 sales any time soon, however. Market research firm DFC Intelligence predicts that the Xbox One family of consoles won't reach 63 million units sold until 2021. Sony's PlayStation 4 family has recently broken the 60 million sales milestone earlier in the year.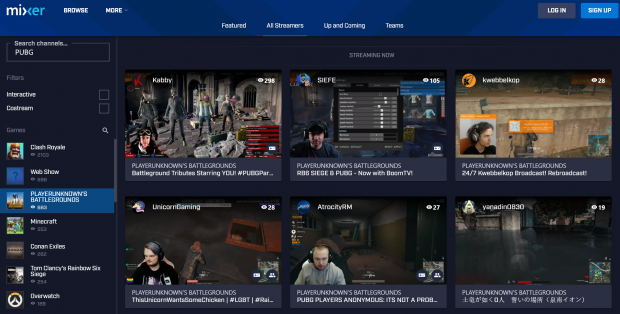 PUBG is a perfect fit for Microsoft's Xbox gaming division
PlayerUnknown's Battlegrounds hits all of the right buttons and fits neatly in with Microsoft's core approach.
PUBG will have microtransactions, and Microsoft loves mTX: Not only is PlayerUnknown's Battlegrounds a massive hit with more than 7 million copies sold on PC to date and 600,000 peak concurrent players, but the game is responsible for titanic engagement growth with its streaming content on Twitch. To boot, PUBG will also be monetized with optional cosmetic loot boxes at launch, which will maintain long-term content updates while providing a steady sustaining flow of cash.
Microsoft loves cross-play, especially between Windows 10 devices: When PUBG launches on Xbox One this year, it may feature cross-play with Windows 10 PCs to breed even more ironclad engagement. Xbox One users will spend time watching other players win chicken dinners in the battle royale shooter, and the more time they spend within core streaming apps and the Xbox LIVE service, the more Microsoft's own content, services, and storefront will be exposed to them.
Exclusive Mixer content to build spectator engagement: Microsoft may team up with Bluehole to offer exclusive in-game content or some other kind of incentive for users to watch Mixer streams, which will not only bring more engagement with raw DAU and MAU numbers but the possibility of growing subscription revenues.
Microsoft has a history of rewarding gamers for watching live content on its Mixer platform: during E3 2017, for example, the company gave viewers free copies of Rare Replay if they watched a full stream from start to finish. We should see something like this with PUBG.
Earnings: Finally, by selling Bluehole's free-for-all shooter on Xbox LIVE, Microsoft will rake in a portion of the sales proceeds. Valve typically rakes in 30% of all game sales on Steam, and with PUBG selling 7 million copies at $30 apiece, Valve has pulled in a raw estimate of $63 million. If PlayerUnknown's Battlegrounds continues its strong momentum--and all signs point to a continuation--then Microsoft stands to pull in a tidy sum from the third-party title.
Games like PlayerUnknown's Battlegrounds are a perfect fit for Microsoft's gaming plans and tick all the right boxes.
The best part about PUBG is that Microsoft didn't pay any money to actually make the game; they're just hosting in a way, and that's really the big difference between PlayStation and Xbox--one has a set of expanding IPs and first-party games that add value to the console, and the other pulls value from the console ecosystem with live services built within games and social infrastructures without making big investments in its games.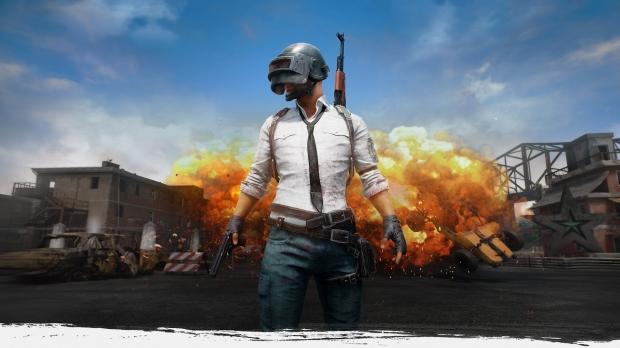 PUBG may end up selling more Xboxes than traditional first-party games
All of these reasons highlight why Microsoft chose to nab launch exclusivity on the Xbox One, but the real reason PUBG may be a system-seller falls in line with the game's actual content, as well as its strong engagement and reception.
Console gamers all over the globe have been curious about PUBG, and when the game arrives on Xbox, many are likely to buy it just to see what's so good about it. Many more already know how good it is--even if they haven't played it--because they've tuned into streams on Twitch or Facebook and have decided for themselves.
It's this instant interaction that makes the game so strong. Anyone can fire up a stream and see what the game's about or watch their favorite YouTube streamer, or, more importantly, ask a friend or fellow gamer. The gaming world has been abuzz about PlayerUnknown's Battlegrounds for quite some time, and as the game continues steamrolling with strong sales momentum, that buzz continues.
The real question is if Bluehole can continue rolling out steady streams of content to keep the game fresh. So far, the developer has kept up with demand with regular updates. However, it recently announced that content updates would be farther apart to maintain a "high level of quality."
The game has a life of its own, and it may just be healthy enough to incentivize console gamers to buy an Xbox One simply to play it.
PlayerUnknown's Battlegrounds will release sometime this year on Microsoft's Xbox One family of consoles, with exclusive enhancements available on the $499 Xbox One X system.
PRICING: You can find products similar to this one for sale below.

United States: Find other tech and computer products like this over at Amazon.com

United Kingdom: Find other tech and computer products like this over at Amazon.co.uk

Australia: Find other tech and computer products like this over at Amazon.com.au

Canada: Find other tech and computer products like this over at Amazon.ca

Deutschland: Finde andere Technik- und Computerprodukte wie dieses auf Amazon.de
We openly invite the companies who provide us with review samples / who are mentioned or discussed to express their opinion. If any company representative wishes to respond, we will publish the response here. Please contact us if you wish to respond.