Intel shows Merged Reality Technologies at IDF 2016
Intel showed a full mix of new Merged Reality technologies last week at IDF 2016 that means exciting things for 2017 and beyond.
Published Aug 25, 2016 6:03 PM CDT
|
Updated Tue, Nov 3 2020 6:58 PM CST
5 minute read time
Project Alloy and Windows Holographic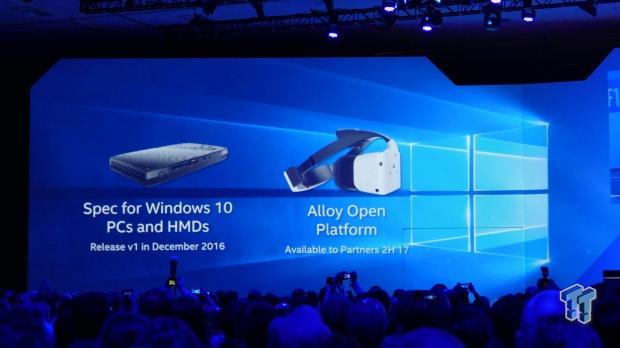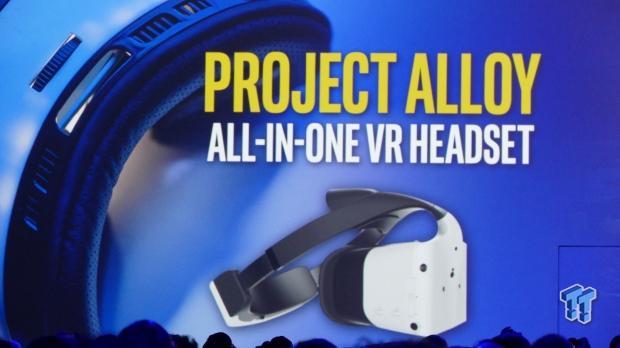 Last week at the Intel Developer Forum (IDF 2016) in San Fransico, Intel CEO Brian Krzanich unveiled Intel's vision for the future of virtual and augmented reality; merged reality (MR). Virtual reality is, of course, a buzz word, but Intel's dedication to the VR/AR scene can't be overlooked. Throughout IDF 2016, multiple new and cutting edge technologies were displayed; half the time I couldn't help but realize that they are all small pieces to a much bigger puzzle.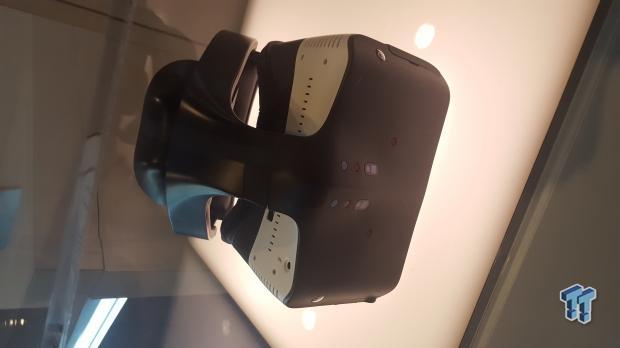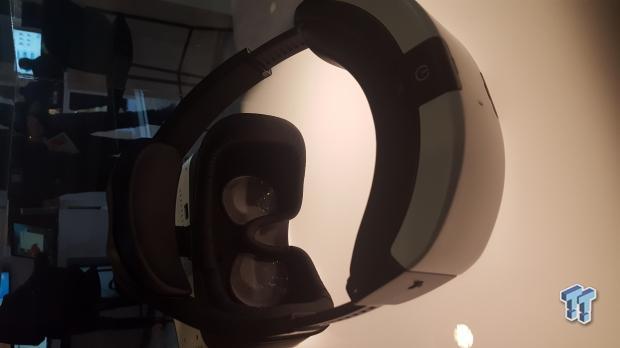 I saw Intel's Project Alloy, which takes multiple technologies (some Intel) and merges them into a groundbreaking piece of hardware. The headset is totally self-contained with an array of RealSense cameras, battery pack, and even a 6th generation processor for onboard computing. It should come out in 2017.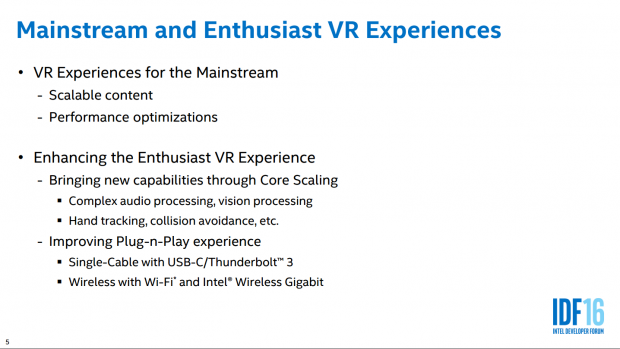 Don't get the wrong idea; Intel isn't saying the upcoming future of VR is only wireless headsets, but instead they have broken up headsets into mainstream and enthusiast segments. If you think about it, we already have many wireless and totally contained VR headsets in the form of the Galaxy VR and other smartphone-based VR headsets. Intel would consider Project Alloy as a much more powerful headset that offers more versatility and horsepower than current offerings, and I think we would consider it a mainstream VR headset.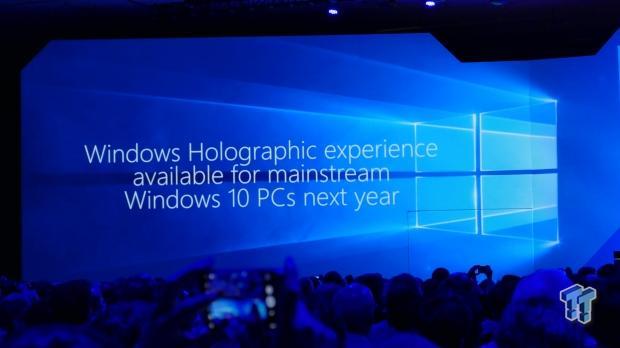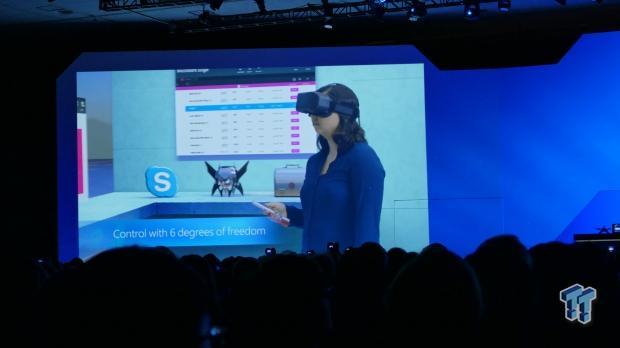 We were also teased by Windows Holographic. Over the past year, Microsoft has been touting its augmented reality HoloLens, which looks to change the way we interact with reality. Windows 10 will bring an update that includes Windows Holographic sometime next year.
Windows Holographic will offer desktop applications that we can touch and interact with in 3D. There are limitless uses for such software, but bringing it to the masses through Windows 10 will push the PC market forward.
WiGig / Thunderbolt 3
Wireless Possibilities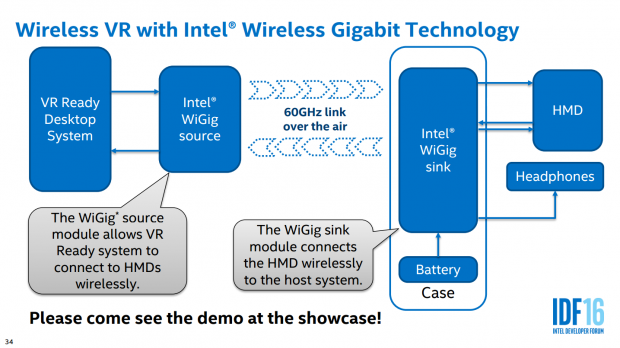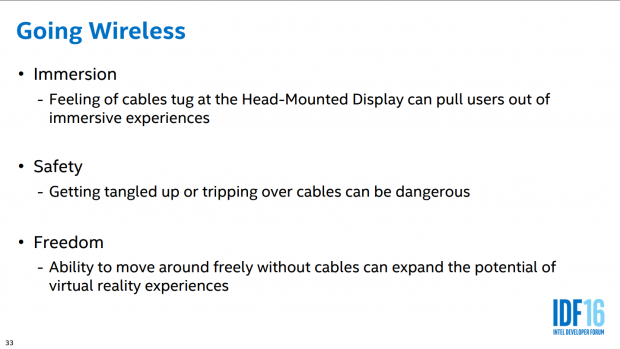 I had speculated privately with a few VR experts on the feasibility of wireless head mounted displays (HMDs), but the notion was with current mainstream wireless technologies it would be almost impossible to produce a usable HMD. However, Wireless AD is an emerging wireless standard that adds gigabits of throughput on the 60GHz band. WiGi offers 7Gbps of bandwidth with 0.8/1.733 Gbps on the 2.4/5GHz bands and an additional 4.6Gbps on the 60GHz band. Wireless AD, also called WiGig, will provide the right amount of speed for an entry-level headset.
It's safe to assume that most of these wireless HMDs will have some onboard computer to tackle more processing tasks locally. The challenge will be to find the right balance of onboard and centralized processing/rendering compared against battery life and weight. Project Alloy uses a built-in 6th Generation Core processor, but we are unsure of its exact responsibilities.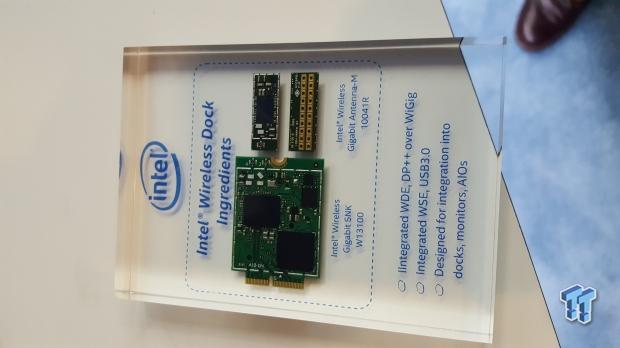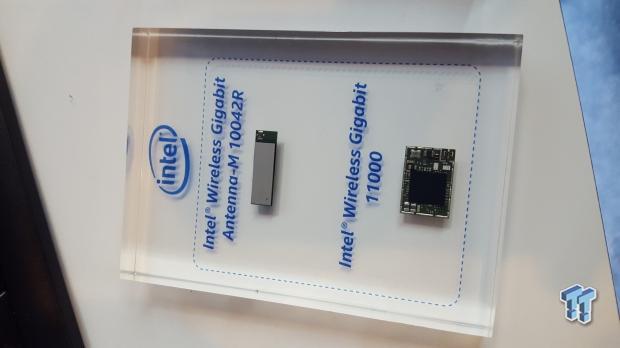 WiGig device prototypes are already being made and used, and some Wireless AD routers have already been announced. Of course, prices will be on the high-side.
Wired Possibilities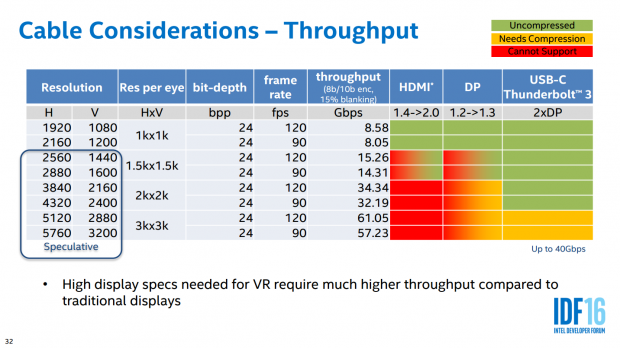 Currently, wired headsets are high performance and require multiple cables. Intel has listed the most commonly used display connections (HDMI and DP) and compared their potential against Thunderbolt 3.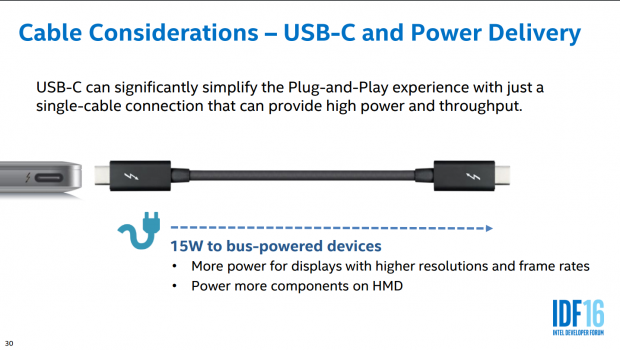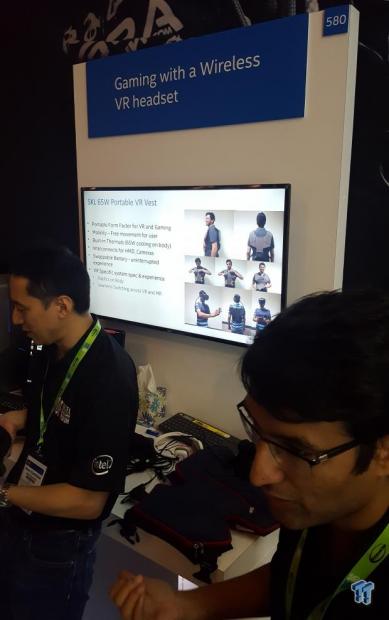 Thunderbolt 3 offers 40Gbps and also provides advanced USB power delivery technologies since it uses the Type-C connector, but I will cover that in more detail later in this article. VR backpacks are also becoming more popular as they remove the need for an external tether, but the tradeoff is extra weight added to the body. As VR/AR/MR becomes more popular, we will see all types of devices from mainstream wireless headsets to high-end enthusiast wired/backpack models.
USB PD 3.0, Audio, and Display
USB Type-C Adoption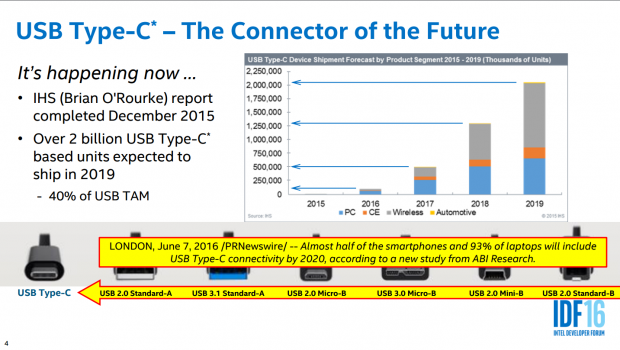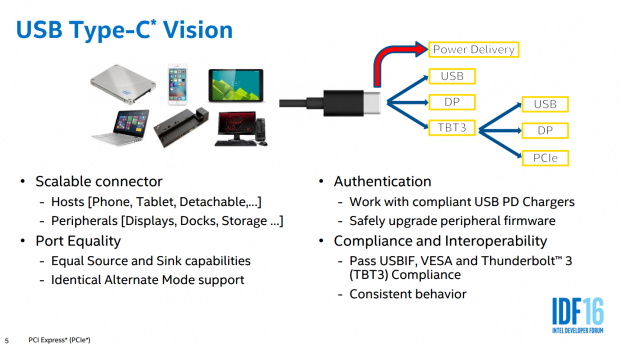 USB-IF, the organization responsible for the USB specification, isn't backing down when it comes to USB Type-C adoption. They predict widespread adoption, and we already see Type-C connectors on systems and phones, but clients aren't that widespread yet. The USB type-C connector does allow for many newer technologies such as advanced power delivery at 100W, ThunderBolt 3, DisplayPort, and of course the latest in USB technologies.
It is important to remember that USB type-C isn't synonymous with ThunderBolt 3. There are many varieties of USB type-C ports such as USB 3.0, USB 3.1, and ThunderBolt 3 all supporting different power delivery specifications.
USB Power Delivery 3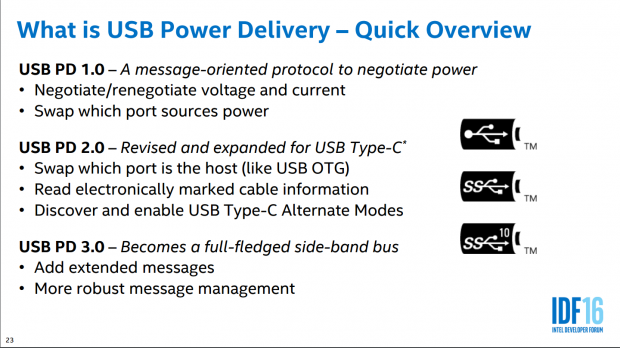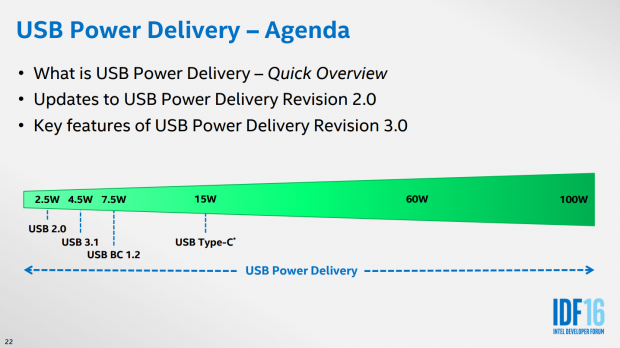 It seems like it was only yesterday when we were covering devices with USB power delivery 2.0 (USB PD 2.0), and USB PD 3.0 is already out. USB PD 3.0 is USB PD 2.0 with more communication, allowing better negotiation between devices to provide a higher level of safety when dealing with high wattage modes. There are many sub-standard USB cables and low-quality devices out there, and when you are dealing with 60 and 100W output, subpar quality could cause heat buildup leading to fires. The last thing the USB specification needs is a scandal that might stall adoption, and USB PD 3.0 is their solution.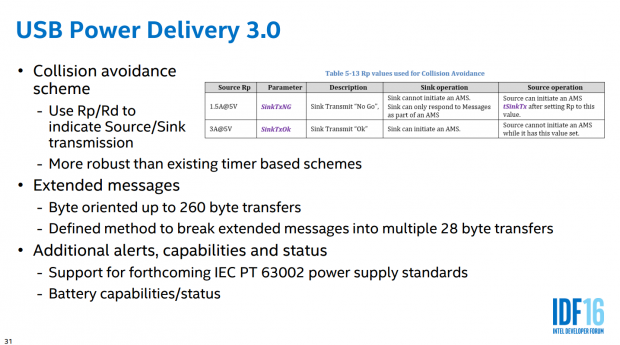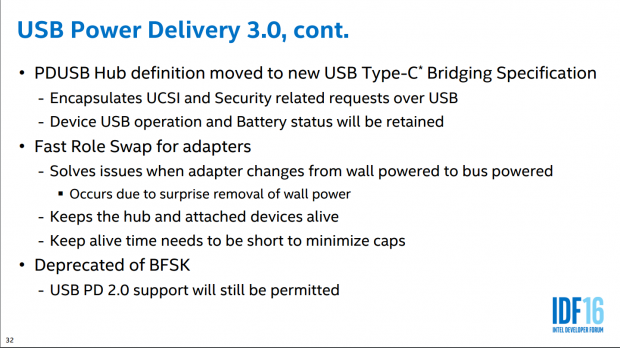 USB PD 3.0 uses a new collision avoidance (CA) scheme which should be more robust than current timer based schemes. Collision avoidance is very common in networking, where CA schemes are used to prevent collisions before they occur rather than deal with what happens after. Message length has been extended, and it should support upcoming IEC PT 63002 power supply standards.
USB Display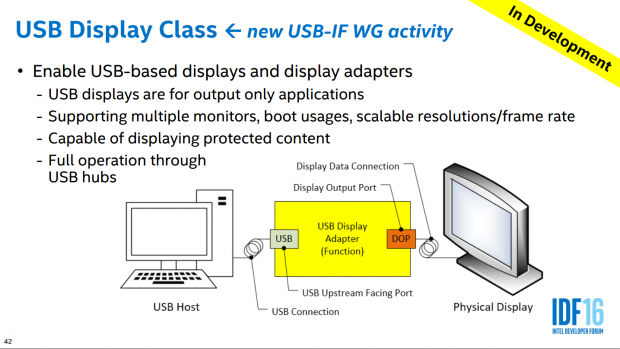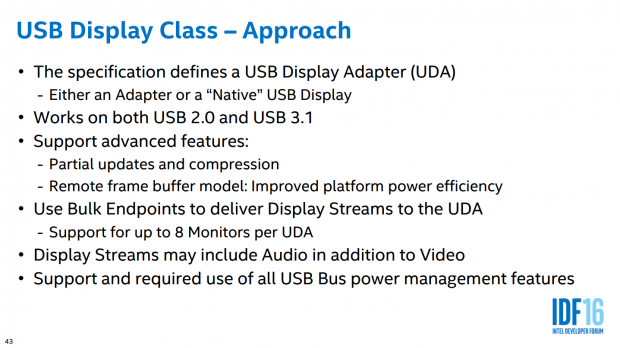 While we use USB for almost everything, we don't use it for display connections. HDMI, DisplayPort, and even DVI are still very common display connections, and USB will be adding itself to that list soon. USB Display Class defines a new USB Display Adapter (UDA) for vendors that will support up to eight monitors per UDA. The technology will not only allow you to connect to your display through a USB hub, but will also work on both USB 2.0 and USB 3.1. Video, audio, and power will all be able to travel through a single cable. Imagine USB type-C (without ThunderBolt 3) for your monitor, perhaps even without the need for an extra power cable.
USB Audio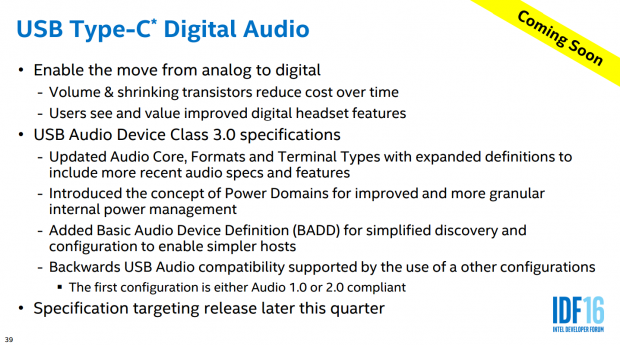 USB Audio 1.0 and 2.0 already exist, but USB Audio 3.0 is coming soon with type-C support. That means if your phone has a USB type-C port, you can also plug your headphones into the same port. The type-C USB Audio 3 will move more into the digital domain, which should reduce interference from cables but increase processing costs.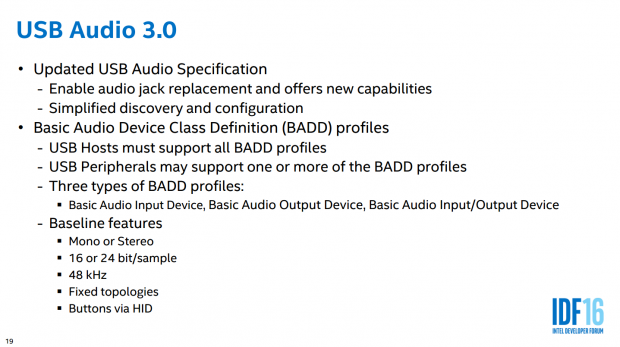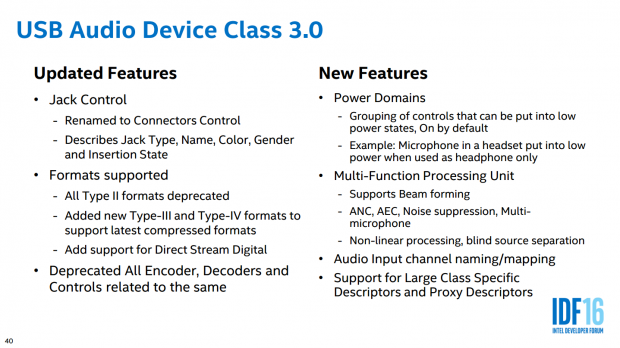 Baseline USB Audio 3 specifications will support mono/stereo at 24-bit/48kHz, will be backward compatible with USB Audio 1.0 and 2.0, provide jack control, and support more audio features. A single cable for everything mantra is looking better by the second as USB-IF pushes forward with their upcoming specifications.
Will the iGP be Important Again?
Virtual Reality Processing Requirements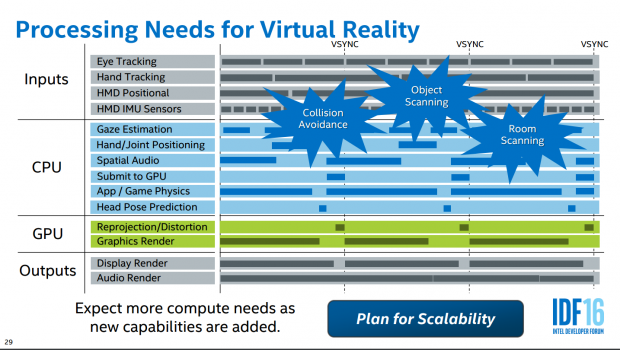 Virtual reality is quite complex when it comes down to the amount of data streams. Inputs from the headset and external sensors are used to help process graphics that are then rendered and displayed to the user. I am glad I am not working with what I assume are crazy latency requirements for sensor data versus predetermined graphics content, and vendors have no doubt incorporated a lot of prediction algorithms when it comes to what a users' next action might be.
Right now, there is a resource not being fully exploited in modern enthusiast VR machines; the iGP. Most of Intel's latest CPUs have an integrated GPU, which is many times disabled when users install their discrete GPU. Offloading some of that processing from the discrete GPU to the integrated GPU has been a dream of software developers for years. You might recall some software such as Lucid Logic Virtu MVP, AMD's Hybrid CrossFireX, and even DX12's multi-adapter technology.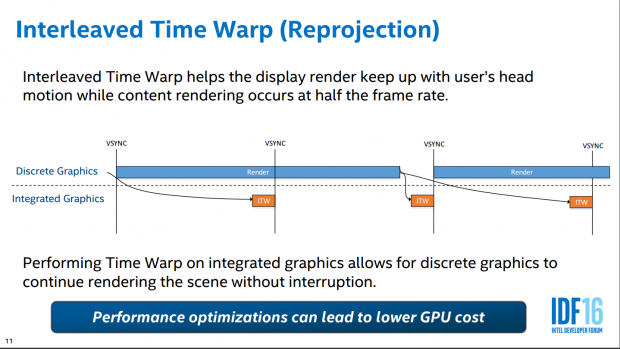 Intel also has something in mind; offloading reprojection to the integrated GPU. An Interleaved Time Warp (reprojection) helps keep what the user sees current with their current head position. Intel hopes to offload reprojection to the iGP, allowing the discrete GPU to continue rendering frames.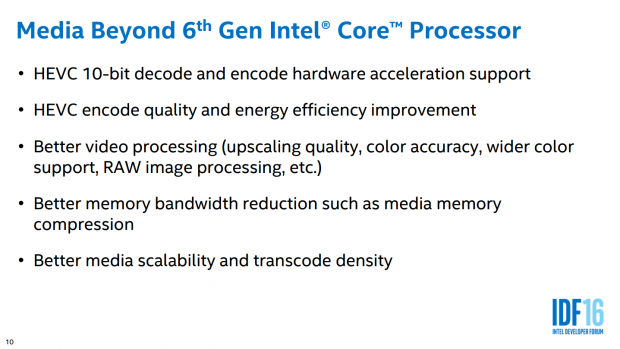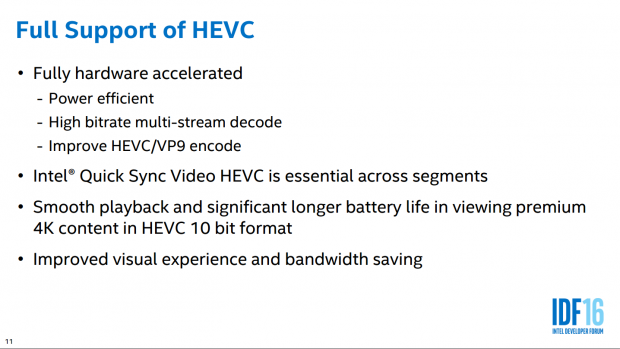 Intel did have a technical session on next generation integrated graphics capabilities, and there does seem to be a lot better support for media. HEVC 10-bit decode and encode will be supported using hardware acceleration. VP9 and better 4K support are also on the list of improvements.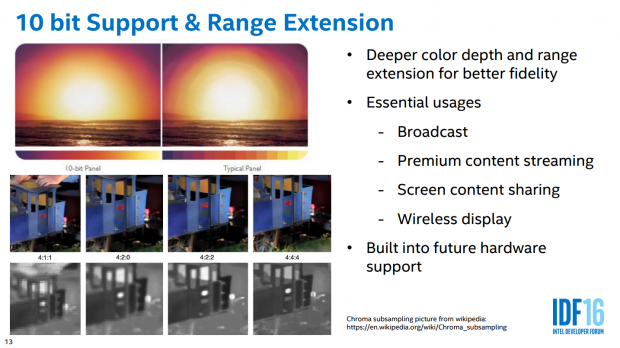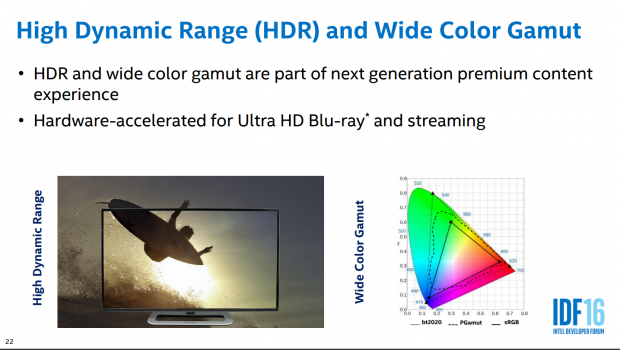 The 10-bit promises better color depth and range, and we should see a big jump on integrated graphics quality with improved Chroma subsampling. High Dynamic Range (HDR) and a wider color gamut should also help produce better images. I do have a lot more to say about Intel's upcoming microarchitecture, but I will save that for a later date.
PRICING: You can find products similar to this one for sale below.

United States: Find other tech and computer products like this over at Amazon.com

United Kingdom: Find other tech and computer products like this over at Amazon.co.uk

Australia: Find other tech and computer products like this over at Amazon.com.au

Canada: Find other tech and computer products like this over at Amazon.ca

Deutschland: Finde andere Technik- und Computerprodukte wie dieses auf Amazon.de