Like the Super Bowl, but only cooler - Dota 2 gaming at the pub
Video games are seeing hundreds of screaming fans flock to their favourite pubs or bars to watch the best hit it out in competitions - we're not joking.
Published Feb 21, 2015 12:20 PM CST
|
Updated Tue, Nov 3 2020 6:59 PM CST
4 minute read time
Games, in public, with mates, at a bar - yes, I'm serious!
How it all formed
Back in 2012, Starcraft II: Wings of Liberty was a raging smash-hit within the global eSports scene, seeing the birth of numerous American, European and Australian professional gamers joining their Korean brothers in the full-time gaming scene.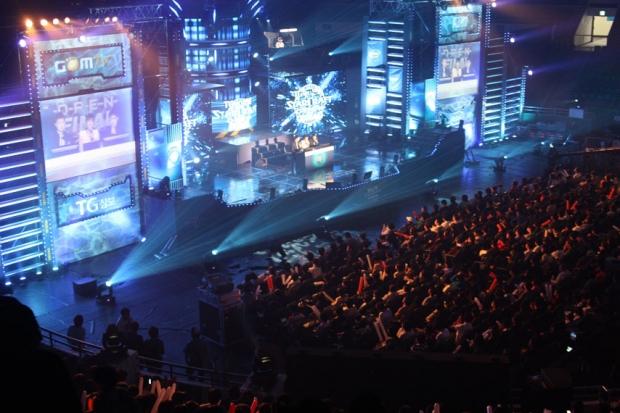 With some huge events being conducted like GSL and their quarterly $87,500 US first place league - Code S, the way viewership was happening was about to change. Back in 2009, my friends and I would sit in Ventrilo channels listening to the netGameRadio Battlefield 2 shoutcasts together, and discuss what was going on, alongside sitting in Mumble during the birth of CS:GO in 2012 and doing the same thing with live tournaments viewed on Twitch.Tv.
Now think about your local or international sports, what happens when there's a FIFA grand final? A Cricket World Cup? A Super Bowl spectacular show? Either people will invite over their friends to a house to have a BBQ, 'knock back a few coldies' and watch the game together, or they'll all head over to the local sports bar to mingle with other similar-minded fans.
Why not do this for eSports too? So that's exactly what happened. Funnily enough, the Australian eSports audience got extremely behind this notion, creating two of the biggest 'Barcraft' events in the world, seeing 450 people attend the Victorian contingent run by Silicon Sports, and up to 600 people across two bars attend the Sydney version - run by the Sydney Starcraft Society.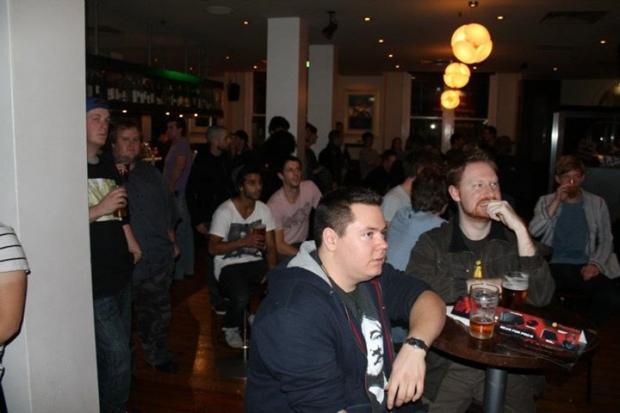 Where did it end up?
Unfortunately, Starcraft II has lost a lot of its appeal, however, Silicon Sports is still running successful 'Barcraft' events for every single major final, alongside trying to kick-start SMITE in their region by running an event for the SMITE world championship series.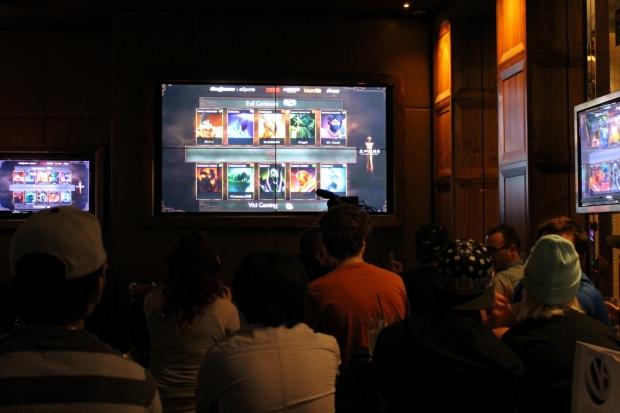 The focus has now moved on to Dota 2, seeing numerous 'Pubstomp' events pop up for Valve's biggest competition yet, The International 2014, featuring $10.6m in prize money. The mainstay for this is Ministry of Gaming and their Melbourne events, held at the famous Crown Casino.
Their showing of The International 2014 saw around 450 gamers cram into a small sports bar, ending up with people sitting on benches and floors just to get a space near the screen, and what's even more crazy? The finals didn't start until after 2am local time!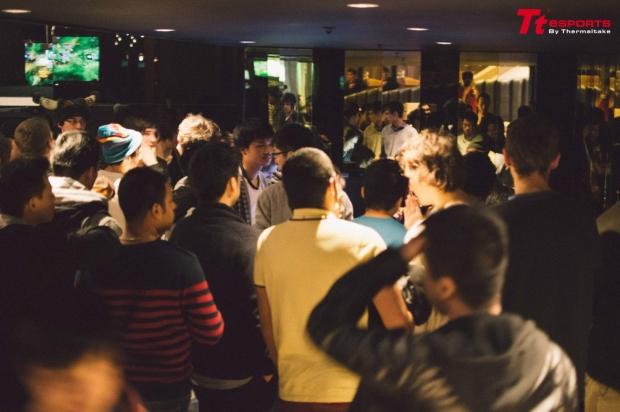 The latest event that I attended of theirs was very recent, held for the Dota Asia Championships 2015, in which I watched the 15 year old superstar Suma1L wreak havoc on his enemies during the grand final games. Due to this being on a Monday, only 150 gamers were in attendance, however, they sold out the VIP areas fully (with tickets being priced up to $60 AUD), and were granted access to one of the main sports bars on the casino floor.
Why are they so popular?
Get out of the house!
Contrary to 'popular belief', the majority gamers do actually enjoy getting outside and socializing with others who have similar interests - like gaming! Ever heard of this thing called a LAN party? People love getting together with their mates and random people, hooking up their PCs, playing games and chatting away in the late-night pizza lines.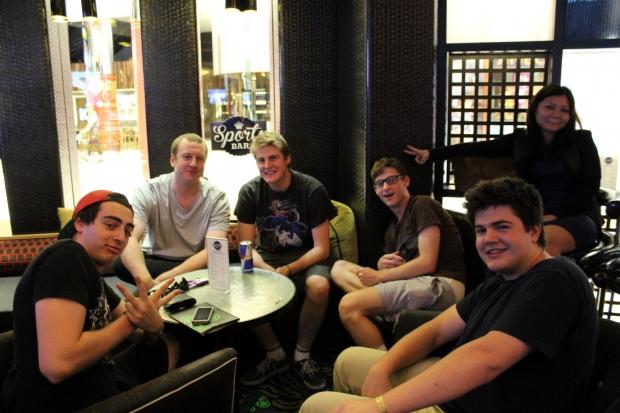 Barcrafts and Pubstomps really aren't all that different to a LAN party in the end, however, we've now added more exciting action, beer and food. A combination of these factors makes for a great night out for any eSport fan.
There's something special to be said about the environment at a live eSport viewing event, it's really hard to understand unless you're there in person. There is a deep passion that runs through all of the fans' veins, and if you think about it this way, these people spend as much time playing, studying and admiring their game of choice as would someone who's into 'traditional' sports like football or tennis.
Add this together, the passion, the late nights, alcohol and most certainly caffeine and you have yourself a wild crowd who are not only super excited to see their special game on the big screen in a public setting, they are also very unlikely to cause issue for the bouncers.
Different horses for different courses
You'll find quite a lot of overlap with various different live crowds. I've been to my fair share of Dota 2 Pubstomp and Starcraft II Barcraft events now to know what they're generally like - although the games are vastly different, the crowds are generally very similar.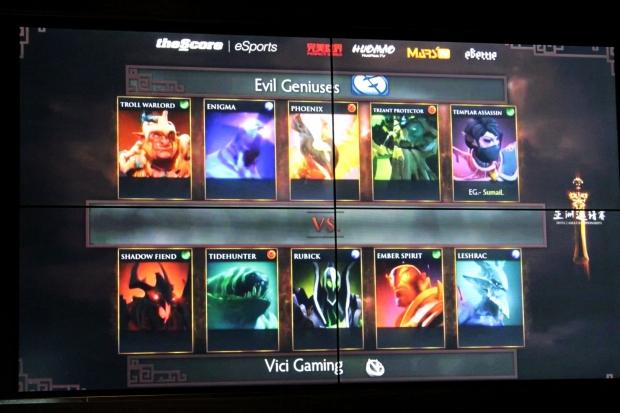 Once again, this touches on the passion aspect - you know that the random guy you're sitting next to might not be the greatest player of all time and may be 100 spots down the ladder as to where you're currently sitting, but you're certain that the passion they contain for the game is just as fierce as yours.
Wrapping it all up
Wrapping it up
For non-lovers of eSports, articles like this generally look like a complete load of bullcrap - with harsh statements coming in regularly including the boring and same-old "get a real job" or "this isn't a proper sport" etc.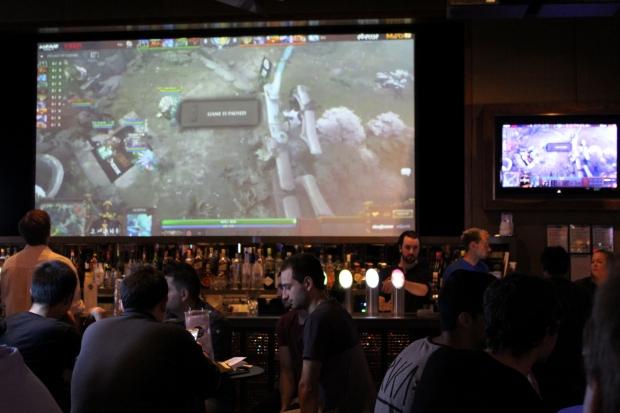 If you're not an eSports fanatic and you've gotten this far in the article, congratulations! I cannot urge you enough to head along to one of these events and see it with your own eyes. Whether it be a Starcraft II barcraft covering an $87,500 first-place Korean best of five match or the grand finals of the Dota 2 International which sees every single first place team member walk away a millionaire, you're guaranteed to learn a lot, have a great time, and meet some new people.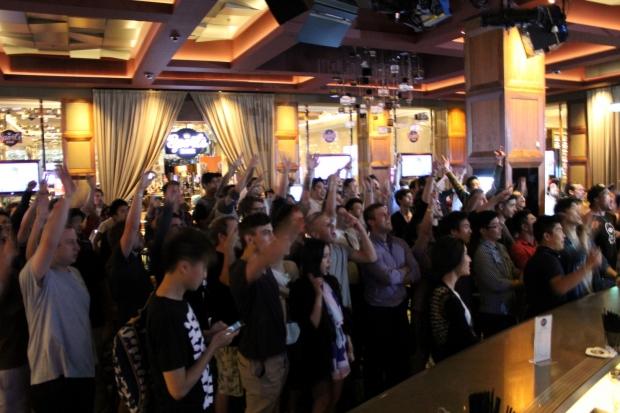 A normal live eSports viewing event will cost you anywhere between $0 - $50 for entry, depending on what perks you wish to have. Smaller and more common events like the Starcraft II ones held in small bars or pubs will most likely see you enter for free, compared to that like The International Dota 2 viewing, which was a ticketed casino event, with VIP options up to $60 AUD ($47) per person.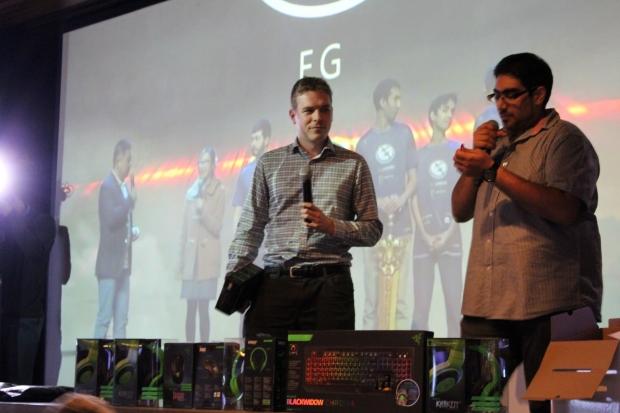 In return for your attendance, generally you will be entered in draws for prizes (alongside free merchandise), have the ability to get your name out to any potential sponsors as you see fit, and also discuss anything with the administrators that you may wish to bring up. Events like these are one of the best times to get your own name or that of your gaming team/organization out there to the world.
PRICING: You can find products similar to this one for sale below.

United States: Find other tech and computer products like this over at Amazon.com

United Kingdom: Find other tech and computer products like this over at Amazon.co.uk

Australia: Find other tech and computer products like this over at Amazon.com.au

Canada: Find other tech and computer products like this over at Amazon.ca

Deutschland: Finde andere Technik- und Computerprodukte wie dieses auf Amazon.de