BlackBerry Passport Smartphone Unboxing + First Impressions
The first 24 hours with the new BlackBerry Passport have been... interesting, weird, wide, different, surprising, strange, and did I mention weird?

Published
6 minute read time
Introduction
Introducing the BlackBerry Passport
When I first received the BlackBerry Passport, I was filled with wonder. I didn't know what to expect, and didn't want to read too much on it before I got it, because in this always-connected world, I wanted to be surprised.
I received the package, and got right into it. The unboxing video is below, as well as a closer look at what BlackBerry has with this very... unique smartphone. It's a phone that is simply like no other on the market, with a return of the physical keyboard, and a super-wide 1:1 aspect ratio display. We have a 4.5-inch 1440x1440 display, which is odd, and yet, satisfying.
Unboxing and a Closer Look at the Passport
BlackBerry has crafted itself a very well made, sturdy device that feels great in the hand - apart from it being ridiculously wide. Sometimes, almost too wide. Inside, we have Qualcomm powering the Passport with its Snapdragon 801 processor, which means we have a quad-core chip at 2.2GHz.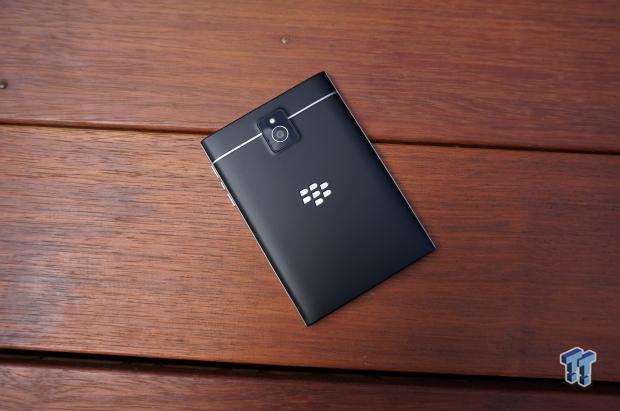 On top of that, we have 3GB of RAM, 32GB of on-board flash storage expandable with microSD (up to 128GB), the unique 4.5-inch display with a resolution of 1440x1440 and 1:1 aspect ratio. The device also includes Analogix SlimPort technology for a seamless HD visual experience on other displays and devices.
Round back, we have a 13-megapixel auto-focus camera with OIS (optical image stabilization), with a 5-element f2.0 lens, and around the front we have a 2-megapixel front-facing camera. The rear camera can shoot 1080p video at 60FPS, while the front camera can shoot 720p video at 30FPS.
There's a 3450mAh battery inside of the Passport, which should have more than a day of battery life, and BlackBerry 10 OS, which is the big player here on the Passport. BB10 is a unique OS, and feels mostly like Android, but it is a massively different operating system to get used to.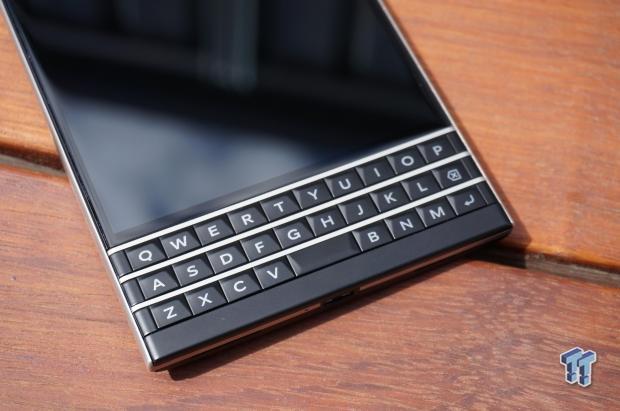 We've left one of the most unique things until last: the capacitive touch 3-row BlackBerry keyboard. This keyboard features contextual auto-correction, next-word prediction, and a "personalized learning engine that gets to know the way you type".
All of this arrives in a handset that is 128mm x 90.3 x 9.3mm (HWD) or 5.04 x 3.56 x 0.36 inches and weighs in at 196g, or 6.91oz. It's very wide, and that is something that I think you're going to have to understand before even thinking about buying the BlackBerry Passport before trying it. You need to try it before you buy it, but we'll talk about that soon.
BlackBerry is currently selling the Passport for $499, down from its introductory price of $699. The company is also offering various deals if you trade your iPhone in, so if you're interested in picking up the Passport, you'll want to check with your local retailer or phone dealer and see what they have to offer.
First 24 Hours with the BlackBerry Passport
Weird and Wonderful, Strange and Different
I've gotta say, I have really mixed feelings about the BlackBerry Passport - but they're not all bad. The first 24 hours with the Passport in my pocket was great, it was a true change to anything I had ever used on the Android and iPhone sides of things.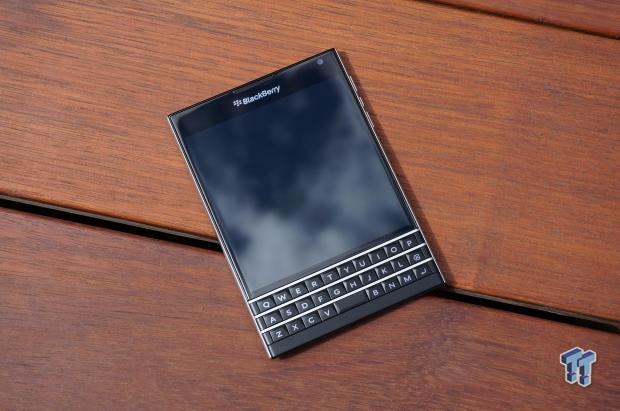 First off, it just feels so incredibly weird. At 4.5 inches, it's not the screen you're worrying about, it's the entire frame of the device. It's 90.3mm wide, which is extremely wide, and considering my Sony Xperia Z2 is just 73.3mm wide, this is a big deal. It could be thicker, and it would not have been felt as much, it could've also been taller, and I could manage - but wider?
So, it feels incredibly wide - did I mention that? But, once you're tapping away on that physical keyboard, you now know why BlackBerry did this. This isn't a smartphone for the Android crowd, or the iPhone crowd, this is a smartphone for the BlackBerry crowd.
It's short and heavy, and feels weird to hold in a single hand, but you wouldn't use the Passport with a single hand, ever. It's built as a workhorse of a phone, for someone who is constantly bashing their thumbs into the keyboard typing up a storm. When using the Passport in two hands, it feels right at home.
Speaking of typing, the keyboard doubles as a touchpad - which is something that I didn't expect coming into this review. It was really weird to be using the keyboard as a touchpad, but once I got used to it, scrolling up and down inside of webpages felt relatively normal.
The operating system is a weird beast, where it feels like a mashup of iOS and Android, while maintaining its own sense of identity. The OS itself is good once you get used to it, but it does not replace Android for me as my default OS. The app ecosystem is also severely lacking, with BlackBerry World and Amazon fusing on the Passport as your go-to apps for, well, apps. There's not much there to choose from that I use in my daily life - but you do have the option of side-loading applications onto the device, but I didn't choose to do that.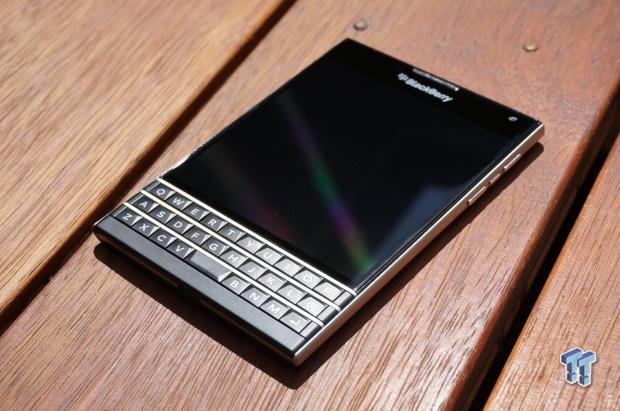 The physical keyboard was great to type on, but it took more getting used to than varying touch-based keyboards on our all-touch smartphones these days. Shifting between SwiftKey on my Xperia Z2 and the default keyboard in iOS for the iPhone 6 Plus was a much easier transition than going back to a physical keyboard - something I didn't think I'd say, but I am. The physical keyboard, while good on the Passport, is not great. But, I feel with time, you would become quite proficient with it, and it would eventually have you busting out 1000-word emails, articles, assignments, or massive Facebook status updates or comments on it, with ease.
The camera was actually not too bad, as it's able to shoot 1080p video at 60 frames per second, with still images also not looking too bad at all. I wouldn't buy the Passport just to snap photos, but what BlackBerry has provided is not too shabby at all - again, this is just 24 hours into it.
What's Hot, What's Not (So Far) & Final Thoughts
After my time with new BlackBerry Passport so far, here is what I liked and didn't like about it.
What's Hot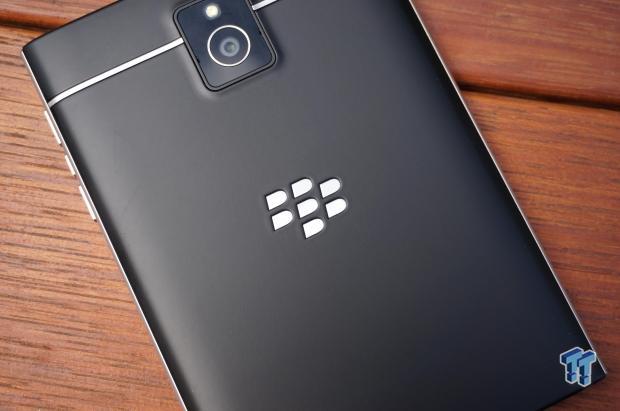 Beautiful Crafted: If there's one thing that BlackBerry has nailed, it's the physical construction of the phone. It feels and looks absolutely gorgeous, with a beautiful texture on the back that feels great in your hands, even after hours upon hours of using it. It's a rubbery, faux-leather feel that I really fell in love with.
Physical Keyboard: I'm not a big fan of physical keyboards on smartphones, but once you get used to the keyboard on the Passport, you'll be replying to emails, Facebook messages, and so much more, much faster than ever before.
BB10 OS Isn't Too Bad: I thought I would not like BlackBerry 10, but it's actually not too bad. There are some really nice features that the company has built into the phone, which is something I wish other companies would do.
Super-Wide Display Has Its Uses: For viewing websites and emails, there's nothing else that compares to the 1440x1440 display. For most of its life, the wide display won't be used to its full potential, but for some things - such as websites and emails - the 1:1 ratio really shines.
SlimPort Support: This is something I just can't live without now, Analogix's impressive SlimPort technology. I'm a big fan of showing people my videos and pictures from my various devices, and SlimPort allows me to do that with a simple micro USB to HDMI cable to my TV - all without the associated lag that other technologies push on me.
What's Not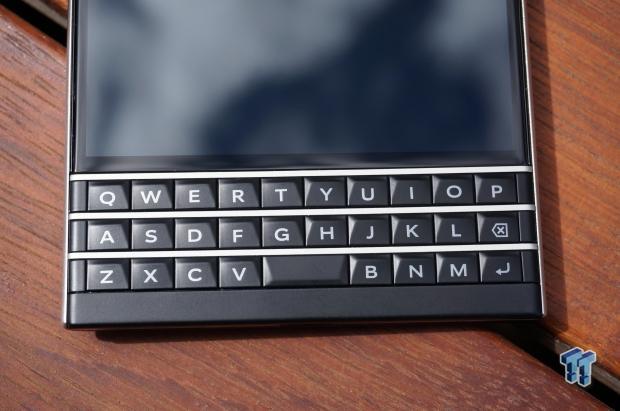 It's Too Wide: While the super-wide display has its benefits, it makes the entire smartphone far too wide for long-term use. I find it hard to believe that there will be hundreds of thousands, or millions in BlackBerry's mind that would use the Passport in day-to-day life, without saying it's too wide.
Not Enough Apps: This is another massive limitation of the BlackBerry range of handsets: application support. With Amazon and BlackBerry World there are a handful of apps, but it is in no way the selection that Google provides with its Play Store, or Apple and its iTunes Store.
Final Thoughts
Coming into this, I expected to really not be a fan, but I have to admit: I am. The BlackBerry Passport is one of the most unique handsets I've ever used, and definitely the most surprising. I walked away from my first couple of days with the phone really impressed with some of what it had to offer.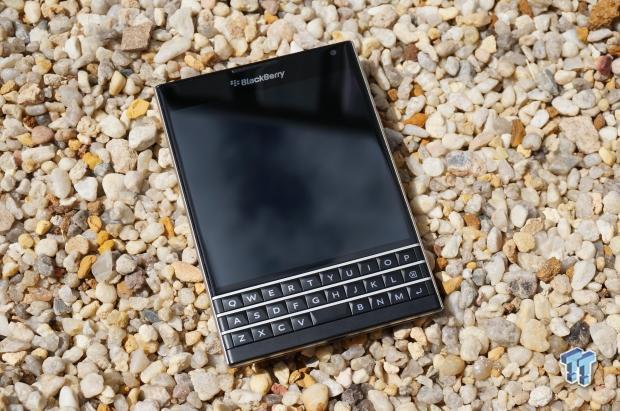 I enjoyed the super-wide display when it worked well for me, for websites and emails, but holding it in my hands, it was far too wide for daily use. The rear-facing camera was very 'meh', and I expected a lot more from BlackBerry there. The physical keyboard I thought I would really enjoy, but it will take a lot of getting used to in order to type as fast as I do through SwiftKey for Android.
The lack of applications is really quite bad coming from Android, as I can't even install Gmail, Maps, or Hangouts. I use Hangouts daily, and it is really hard to not use it - I simply couldn't fully 100% move to a BlackBerry handset for that reason alone, let alone all the other apps I'd be missing from my normal Android smartphones.
But, what BlackBerry has done right with the Passport, they've nailed. This is a surprisingly great handset, and somewhat of a surprise. BlackBerry was really thinking outside of the box here to construct a super-wide handset with a very unique 1:1 aspect ratio display.
Sure, the Passport isn't perfect, but it's BlackBerry trying something different. Instead of being lost in the sea of countless smartphones that all look and act so similar, BlackBerry has provided the world with something different: the Passport. Our full review will be online soon - stay tuned!
PRICING: You can find products similar to this one for sale below.

United States: Find other tech and computer products like this over at Amazon.com

United Kingdom: Find other tech and computer products like this over at Amazon.co.uk

Australia: Find other tech and computer products like this over at Amazon.com.au

Canada: Find other tech and computer products like this over at Amazon.ca

Deutschland: Finde andere Technik- und Computerprodukte wie dieses auf Amazon.de
We openly invite the companies who provide us with review samples / who are mentioned or discussed to express their opinion. If any company representative wishes to respond, we will publish the response here. Please contact us if you wish to respond.