TweakTown's Best of IFA 2019 Awards
IFA 2019 was a big show this year, and with it we have our Best of IFA 2019 awards.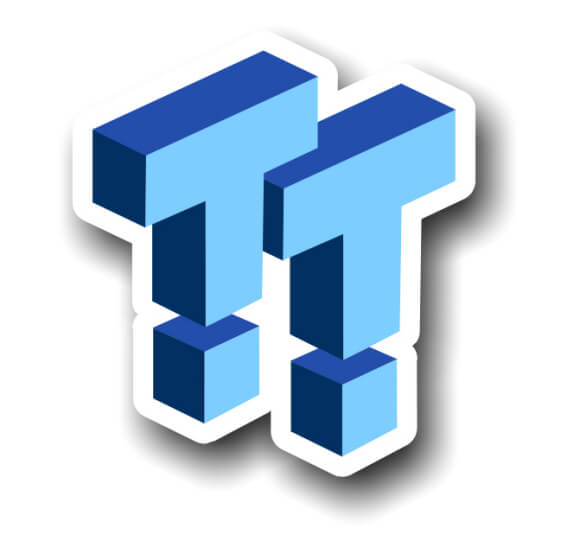 Published
5 minute read time
Best of IFA 2019: Smartphones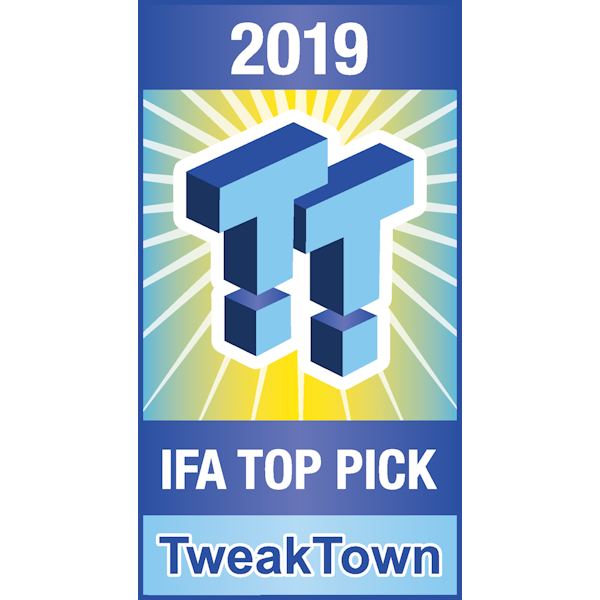 ASUS ROG Phone II: Ultimate Edition - The Ultimate Gaming Smartphone
ASUS unveiled an even better version of its new, and barely-released ROG Phone II at IFA 2019 -- the new ROG Phone II Ultimate Edition. Inside, ASUS has deployed 1TB of super-fast UFS 3.0 storage, a higher-binned CPU and GPU for ultimate on-the-go mobile performance, and a super-slick display.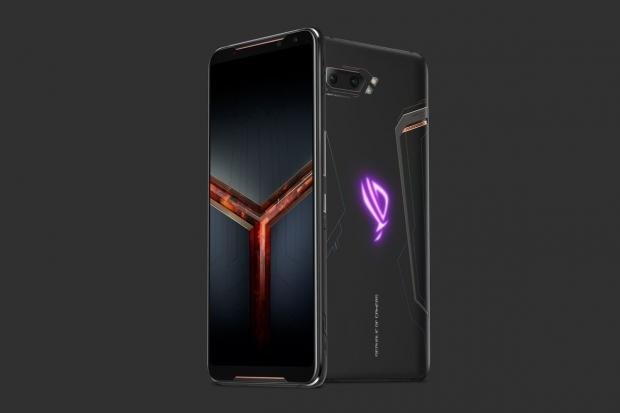 The ROG Phone II: Ultimate Edition has the same 6.59-inch 1080p 120Hz OLED as the original ROG Phone II, but the "special" Adreno 640 GPU should give you even more performance to hit that huge 120FPS.
Samsung Galaxy Fold - This Time, It's Back For Real
Samsung is re-releasing its foldable Galaxy Fold smartphone, opening up pre-registrations for the Galaxy Fold a few days ago. The new Galxay Fold has been tweaked, with Samsung reducing the space between the hinge and the body of the Galaxy Fold, and strengthening a bunch of other places on the phone to make it much more durable.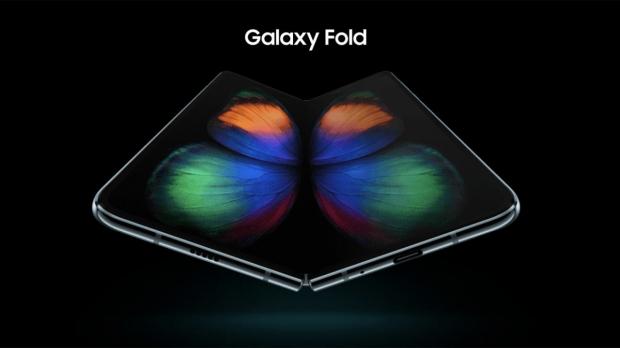 The Galaxy Fold 5G hits South Korea starting September 6, with the US release "in the coming weeks". Samsung took its time this week with the Galaxy Fold re-reveal and re-release to announce it will have "Galaxy Fold Premier Service" which will give you "direct access to Samsung experts who can provide you tailored guidance and support over the phone any time, any day. This includes an optional one-on-one onboarding session".
Best of IFA 2019: Laptops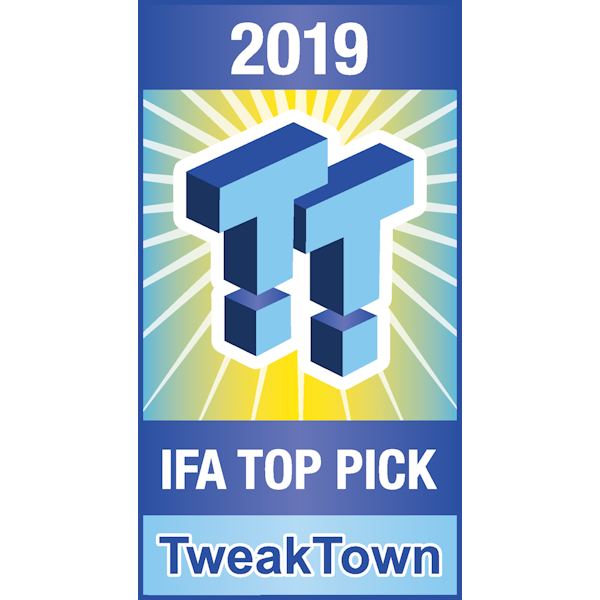 ASUS ProArt StudioBook One - Powerhouse RTX Studio Laptop
ASUS is now the proud parent of the world's most graphically-powerful laptop, introducing its ridiculously high-end ProArt StudioBook One laptop at IFA 2019. Inside, it packs NVIDIA's high-end Quadro RTX 6000 graphics with a whopping 24GB of GDDR6.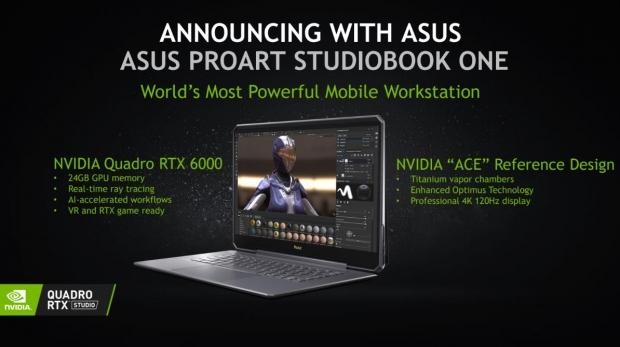 It has a 15-inch screen that is also crazy high-end like its graphics card, with a native 4K resolution and super-slick 120Hz refresh rate. There's also a fast Core i9 processor from Intel, 1TB of NVMe storage, and up to 64GB of DDR4 RAM.
Razer Blade Stealth 13 - A Real Gaming Ultrabook
Razer might have stoeln the show at the thinner end of things with the first real gaming Ultrabook, with the company cramming in NVIDIA's GeForce GTX 1650 into the Blade Stealth 13. A full gaming Ultrabook, because before this the Blade Stealth 13 had just the GeForce MX150.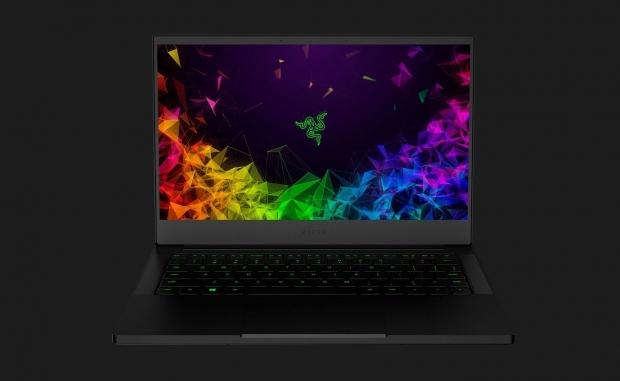 Inside of the new Blade Stealth 13 we have Intel's new 10th-gen Core i7-1065G7 processor, with the entire laptop starting at $1500 and shipping by the end of September.
ASUS ROG Zephyrus S GX701 - 300Hz Gaming BEAST!
One of the standout surprises of IFA this year was the ASUS ROG Zephyrus S GX701, which is one of the first gaming laptops on the market to have a 300Hz display.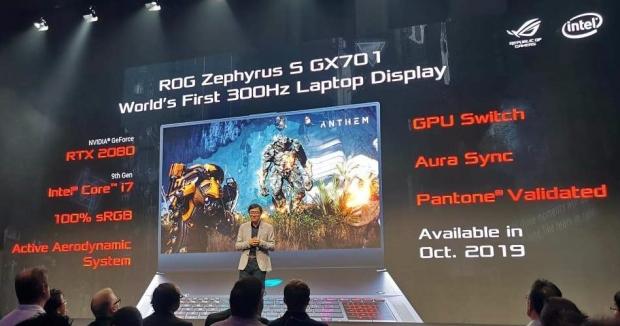 Yes, a laptop with a 300Hz display -- something you can't get on the desktop PC just yet, with refresh rates maxing at 240Hz for now. It seems 300Hz is the new 240Hz, and ASUS is there with the ROG Zephyrus S GX701.
Acer Predator Triton 500 - Another 300Hz Gaming BEAST!
ASUS wasn't the only company with a 300Hz display, with Acer also announcing its new Predator Triton 500 gaming laptop with a huge 300Hz display.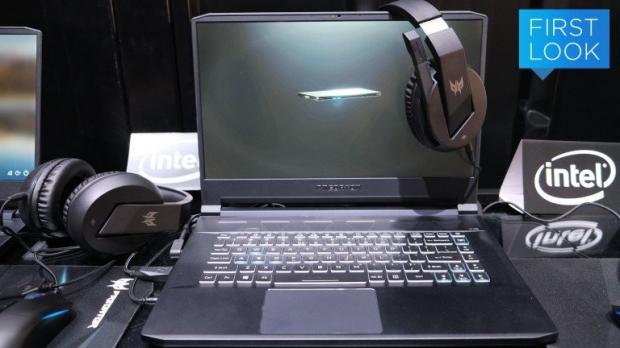 You can have the Acer Predator Triton 500 gaming laptop configured with NVIDIA's GeForce RTX 2060 or RTX 2080 MaxQ, up to 1TB of NVMe SSD in RAID0 (2 x 512GB), and up to 32GB of RAM.
Acer ConceptD 9 Pro -- Packs NVIDIA Quadro RTX 5000 Graphics
Acer also stepped up its game with the new ConceptD 9 Pro, a new premium laptop that packs a 17.3-inch 4K display and NVIDIA Quadro RTX 5000 graphics.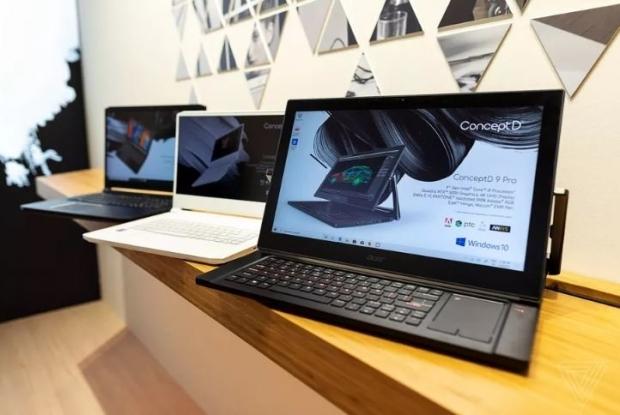 The company is aiming the high-end Acer ConceptD 9 Pro to VR developers, big data analytics, and AI applications. There will be a 15.6-inch model, with both displays sporting native 4K resolutions.
Dell XPS 13 -- Perfection, Again
Anyone who has used a Dell XPS 13 before knows they are one of the best 13-inch laptops on the market, with Dell refreshing the new XPS 13 with 10th-gen Intel CPUs and Wi-Fi 6 technology.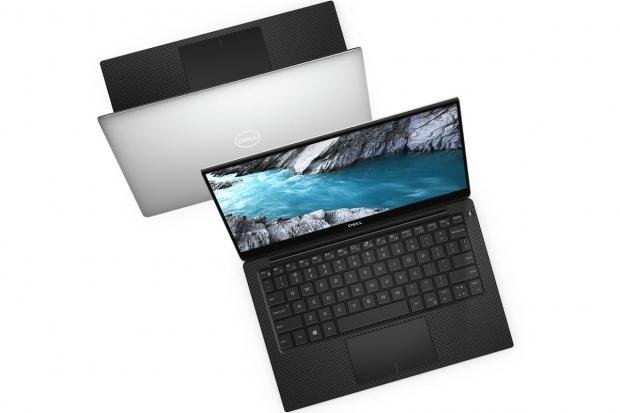 Lenovo Yoga C940 + C640
Lenovo's Yoga family of laptops has always been impressive, but the new Yoga laptops have been refreshed with 10th-gen Intel CPUs inside as well as models with up to a 4K-capable display.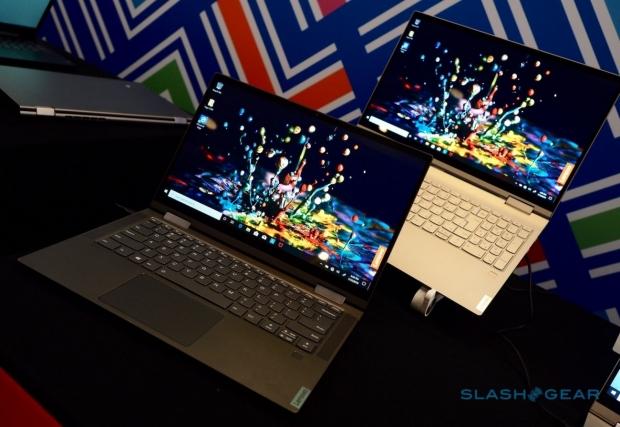 The new Yoga C940 can be configured with a 4K display, Intel Core i5 or Core i7 CPU, rotating soundbar and more. We're looking at around 9-12 hours of battery life for the larger 15.6-inch model and up to 17.5 hours with the 14-inch Yoga C640.
Lenovo's new Yoga C640 has a 14-inch 1080p display, Wi-Fi 6 connectivity, and up to 15 hours of battery life.
Best of IFA 2019: Gaming Displays + $14,000 Chair?!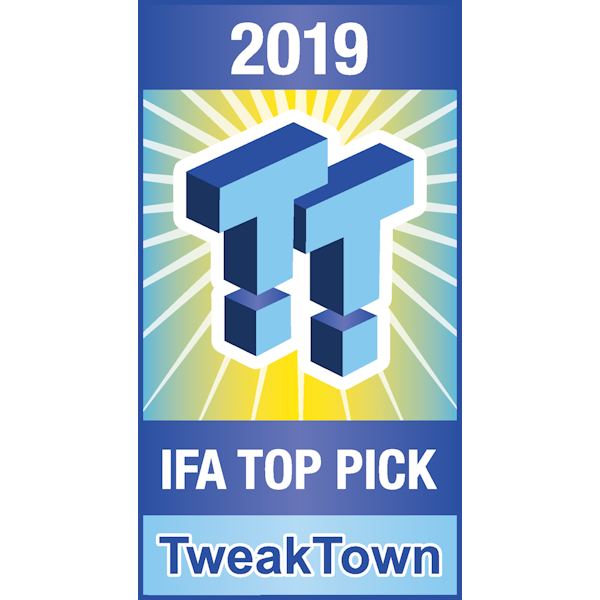 300Hz Laptop Displays?!
Come on -- it has to be the freaking 300Hz displays, right? Both Acer and ASUS had gaming laptops with 300Hz displays, blowing everything else out of the water. It is a gimmick and I don't think you'll see the difference between 240Hz and 300Hz, but still to see a true 300Hz display on the market is an incredible thing.
For games like Overwatch and CS:GO hitting that 300FPS mark won't be hard, but I don't think you'll be running Control at 300FPS any time soon.
ASUS ROG Zephyrus S GX701: RTX 2080 + 300Hz LCD
ASUS showed off its ridiculously high-end ROG Zephyrus S GX701 gaming laptop, with a 1080p 300Hz panel being made by a mysterious LCD manufacturer. We are expecting it to ship with a 240Hz display that can be overclocked to 300Hz, powered by an NVIDIA GeForce RTX 2080 graphics card.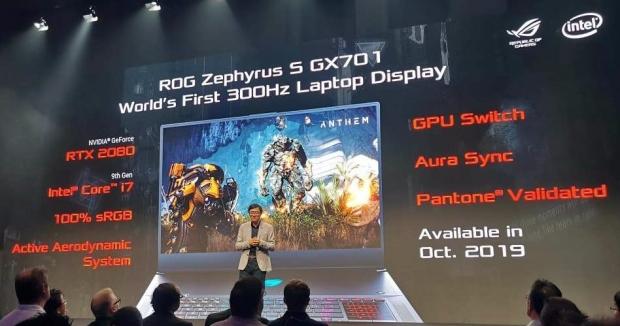 Acer Predator Thronos Air: $14,000 Gaming Chair
Seriously, don't ever stop doing this type of crazy stuff... okay, Acer?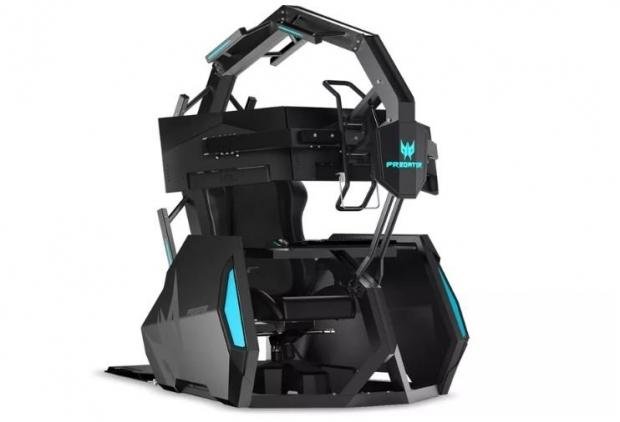 Acer unveiled a slightly cheaper Thronos gaming chair, with its flagship model costing $20,000 -- the new Thronos Air costs just $14,000. You'll still get an awesome gaming experience, but it doesn't have the automatic motorized monitor arm -- yet it can still handle triple-monitors.
Lenovo Q27q - TUV Rheinland Eye Comfort-certified
Lenovo unveiled two new Q-series monitors at IFA this year, with super-thin bezels and aimed at markets and users that want to have less eye strain. The new Q-series displays are TUV Rheinland Eye Comfort-certified.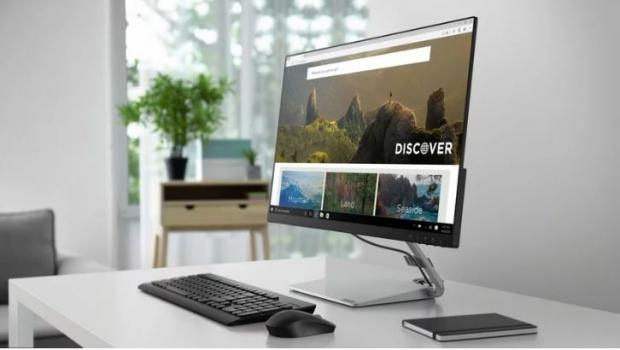 The new Q27q is a 27-inch display with a native 2560x1440 resolution, 75Hz refresh rate and AMD FreeSync technology. Connectivity wise we have HDMI 1.4 and DisplayPort, as well as VESA mounting.
Best of IFA 2019: TVs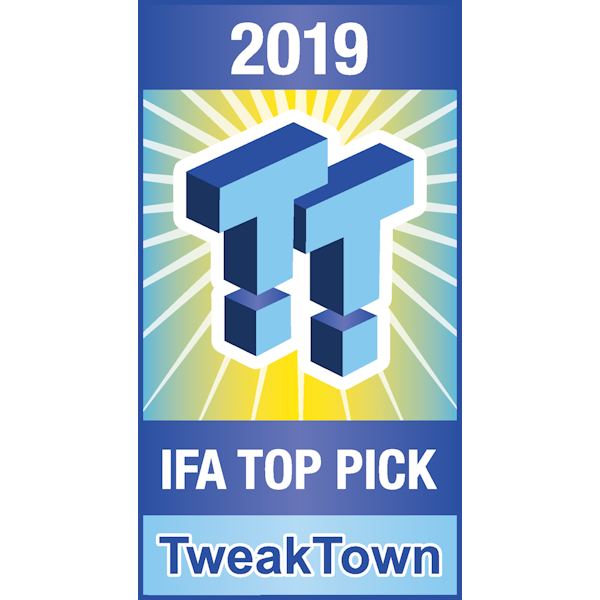 LG First With 'True 8K' TV, First 8K NanoCell TV
LG has unveiled what it is calling the world's first "true 8K" TV with... well, two new TVs -- the first is an 8K OLED TV and the second is an 8K NanoCell TV.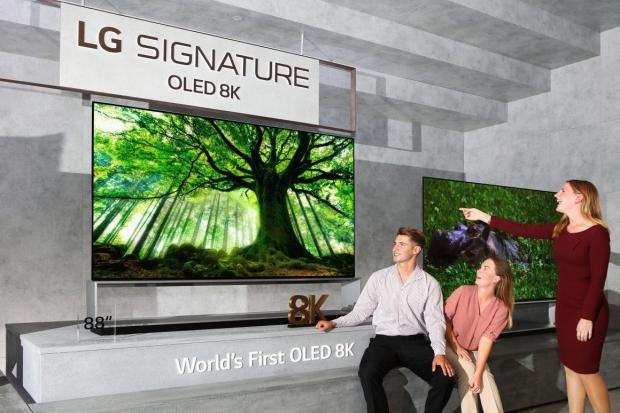 The first of which is the 8K OLED which joins LG's growing Signature range of OLED TVs, but this time they have "real 8K". Real 8K you say? LG explains that it has pushed its new 8K TV to the requirements of the Information Display Measurements Standard. This involves more than pure pixels, something you can read about here.
Amazon Sets TVs on Fire, With Amazon Fire OLED TVs
Amazon surprised us at IFA 2019 this year with the announcement of its partnership with Grundig on some new OLED TVs with Alexa built-in.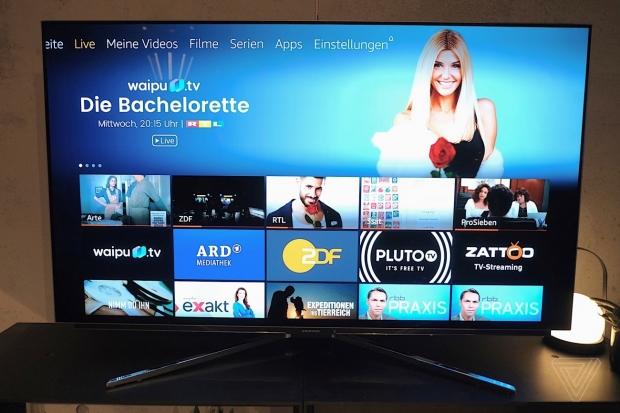 Grundig is using "last-generation" OLED panels from LG for the new Amazon OLED Fire TV Edition, which also has support for HDR10 and Dolby Vision. The TVs will be in both 55-inch and 65-inch form, with an option for a model with a built-in far-field voice microphone for the ultimate in voice control with Alexa.
We openly invite the companies who provide us with review samples / who are mentioned or discussed to express their opinion. If any company representative wishes to respond, we will publish the response here. Please contact us if you wish to respond.
Related Tags