Introduction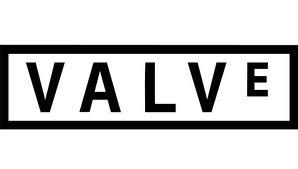 It's funny, one of my previous editorials, "The Future of Gaming - Are Developers and Console Makers Ready?" covered how there needs to be a change in gaming, with my next editorial, "The state of gaming - What will be the next big push in the world of games?", covering it in detail, of where it could possibly go.
I cited not only specifically Valve, but, Half-Life 3 as this huge push we require to usher in a new wave of games, and a new sense of awesomeness among games, instead of hype-creating machines and marketing magic that we see with the latest iterations of Call of Duty for example.
I actually named-called Half-Life 3 as a savior, and this week we have news popping up of a potential "Steam Box" from Valve. What would make this work? Could it work? Could it change things for not only gaming, but PC-exclusives, Valve themselves, sequels to Valve's games, and the biggest question of all: gaming itself?
What we need to ask ourselves is would the market accept another player who wants to jam in another device into that rack of goodies in your living room? Microsoft had a gigantic enemy in both Sony and Nintendo when they started plans for the Xbox, but look at them now.
Valve are probably one of the only companies capable of launching a machine to play games, a standalone PC, capable of competing with consoles, and ushering in a new era of gaming.
Technology - our biggest friend and even bigger enemy
The biggest hurdle we have right now with consoles and the gaming experience in general being pushed beyond the boundaries of a slow-reacting controller is the TV. Refresh rates haven't really moved past 50/60Hz, thus, 50/60fps. There are, of course, some 120Hz screens (which I personally use, and cannot now go back to pre-120Hz days), but they are few and far between.
TVs are still lagging when it comes to input lag and refresh rates, but a different design in controllers could change this thought process. A mouse and keyboard is a great set to use for first-person shooters, but the input lag and lackluster refresh rates of TVs really holds gaming on the big screen back. This is why we've seen first-person shooters evolve into corridor-based, hide-behind-an-invincible-cardboard-box-to-regenerate-your-health first-person shooters.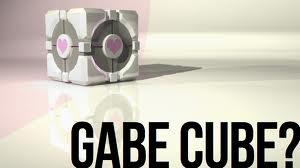 They really have simplified the once-great FPS genre. "Take cover, you've been shot". Really, developers? Those bullets being fired at me, and the blood splatters on the screen (which represent my eyes) isn't enough to show me I'm shot/damaged/hurt? Thanks for the over-simplification of that.
Enter Valve's Steam Box. Right now it's merely a rumor, but Valve has also been reportedly filled patents for controllers, which is for a "Video Game Controller", featuring user swappable control components. This would let you change the style and placement of the bits on the controller itself.
The controller in question actually has some pretty nifty tech built into it, if it finds its way onto the Steam Box: biometric feedback. Oh, is that all? Well, considering it would be capable of monitoring the users pulse rate, galvanic response, gaze tracking, and more. Would this mean we'd see these features incorporated into future Valve games? One would think so.
Adding more credit to the rumors, we've had official announcements from Valve themselves regarding "Big Picture" TV mode for Steam. When this was announced, I thought it was going to just be for those who plug their TVs into their gaming PCs and play them on the big screens. But this is starting to make more and more sense, isn't it?
Valve now have a digital distribution platform, millions of users, Big Picture mode for TVs, patents filed for controllers with biometric sensors (and more), and then today comes the news from Razer, that their Hydra motion-based controller is now compatible with massive Valve titles such as Half-Life 2, Left 4 Dead 2, and Team Fortress 2. Not only that, it's backwards compatible with over 250 games available through Steam.
Is it that much of a stretch to think that Valve could release a living room-based PC? Let's talk hardware.
Hardware - Initial specs and upgradeable components?
Valve's Steam Box is rumored to sport an Intel Core i7 processor, 8GB of RAM and a yet-announced NVIDIA GPU. Let's go along the lines with the Kepler-based 28nm-built $300 GPU for the baseline. Everyone complains this unit would be $600+, but if Valve are buying enough components, and sign long-term contracts, this price would come down considerably.
Valve could also use their very important stats and show just how important they are to these companies (Intel, NVIDIA, and others) at pushing people to buy more games, and thus, hardware. Valve is instrumental in these markets we live in, and they know it.
A baseline Core i7/NVIDIA combo would propel the Steam Box to 1080p@60fps, which is perfect. Enough to smash the current consoles, and at least keep up with next-gen consoles. But, Microsoft and Sony want 10-year life cycles, I see Valve having 3-year life cycles, personally.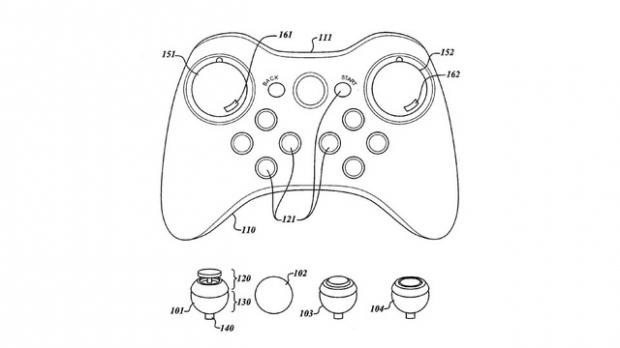 This is where upgradeable components could be a huge market for Valve. If this box is made from off-the-shelf components, and is user-upgradeable (just a GPU upgrade would be fine, maybe storage, too), then it would be an absolute killer box. Two years from now, when games are pushed up to DirectX 12, Valve could just let users play on DX11, and have an upgrade option (with required hardware) to play DX12 titles.
You can be sure this is something Valve is thinking of, as this market is changing too much with system-on-a-chip (SoC) designs leap-frogging each other every 6-12 months.
So, we'd be looking at a 1080p-capable, 60fps-pumping beast of a box, at a minimum. On top of this, we're also talking of mouse and keyboard input, traditional console-like controller input, as well as Razer Hydra-based controller input. Valve would have gamers eating out of their hands. People like options, where they could buy a single PC box (Steam Box), but have a range of input options to use, based on the games they're playing.
Upgradeable components would allow Valve to throw in a mid-range Graphics CoreNext GPU from AMD, which is a low-powered solution, and could drive 4K TV's when they debut this year. Keeping up with the market is something Microsoft and Sony just don't do. Valve can't risk launching a console and it not slapping the current consoles across the face.
Steam Box exclusives, Half-Life 3, cross-platform play and more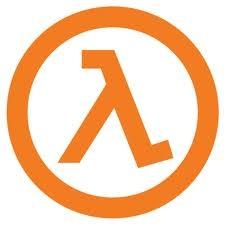 Let's imagine the Steam Box is real, my prediction is that it would launch in November/December of this year (2012). Between now and E3, Valve would be tinkering with it, making it perfect. I expect an E3 show off, unveiling, and a foot-stomping show for it. I expect to see a crowbar, and a show off of truly next-generation Source engine, on Steam Box: coming, holiday season 2012.
The Internet would literally implode with anticipation. Half-Life 3 shown off on next-generation Source-powered engine, Hydra controllers, next-generation physics, sound, A.I. and the final installment in one of PCs greatest franchises, heck, one of gaming's greatest franchises. Wait, one of the entertainment industries greatest franchises. Half-Life is truly that large, you and I both know it.
Once the tease has happened, Valve would get down and dirty. Full spec detail would be locked down, exact launch titles (which it wouldn't really need, as it can play literally all PC games, even offering non-Valve digital distribution giants like EA's competing Origin service) would be shown off and explained. But, offering Half-Life 3 as the killer-app will be enough to sell 10+ million within the holiday period, no problems whatsoever.
Valve could do a November launch, and as the holidays kick in, run unbelievably huge Steam specials. They could do a minimum of 20% off the entire Steam catalogue, with 50% off Valve-produced games. This would only amplify the unstoppable train that the Steam Box would be.
Cross-platform play would be one of the biggest selling points of this device. Right now, you could have friends on the Xbox 360, PC or PlayStation 3 and you just simply can't game with them in the same game. This is appalling considering it's 2012.
Steam Box would allow "cross-platform" gaming, as it would just be a PC, against another PC, but a change of controls. Do you realize how big of a selling point this would be for Valve? Throwing Half-Life 3 on top of this is simply the cherry on top of an already delicious offering.
Continuation and evolution of the Steam Box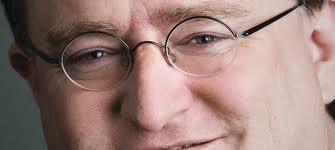 Upgradeable hardware would go along way to help the Steam Box not run out of steam, but the on-going business Valve would require to help it prosper is something very important to consider.
Microsoft and Sony ran multi-billion dollar loses on the launches of their next-generation consoles found in the Xbox 360 and PlayStation 3. Valve would have to have investor backing before they can throw a device out into the market. I'm guessing that Valve would have no problem securing financing considering their history of AAA+ titles and a no-compromise look on how they produce games.
Valve don't release second-rate games - they polish, polish, polish. If Valve wants their rumored Steam Box to not only compete with the next-gen Xbox and PlayStation, but beat it, they'll want to make sure it tailors to all users. This would mean incorporating Windows (in some form) onto the device, again, I'm predicting Windows 8 here, or a launch with Windows 7 and an upgrade to Windows 8. This would mean it would serve as a full PC, Internet device, media device, NAS, and everything in-between.
The life expectancy of this device would far outweigh anything Microsoft and Sony can throw at us with their next-gen consoles. Valve are great with their post-release support, and don't seem to want to rip off gamers with DLC. Team Fortress 2 became free-to-play last year, and with sequels to these games, including Left 4 Dead, Counter-Strike, and more, Valve would have no problems competing and staying relevant in an ever-changing market.
They could even start teaching the industry veterans on how to do things better, Valve is a privately owned company, they don't need to impress share holders, or constantly make more and more money for every new release of a game within a franchise for it to be financially viable to release. Valve takes their time, and with the Steam Box, they would be making mountains of money from games from other developers.
It's a win-win situation for Valve, it really is.
Final Thoughts and Cementing a name into history for Valve
These are my thoughts on the Steam Box, if Valve does it, it would give us a reason for a few things. First, the delay of Half-Life 2: Episode 3. This could be used as a bridge-gap game released at E3: "here you go fans, here's Episode 3, with Half-Life 3 debuting with our Steam Box, and PC at the same time". Can you imagine the excitement if this happened?
Secondly, it could explain why we've only seen incremental upgrades of the Source engine baked in every so often. A truly next-gen Source engine is really needed if they want to release Half-Life 3. Waiting for the Steam Box would make perfect sense, now, wouldn't it?
Thirdly, it would be the smartest thing Valve has ever done. It creates not only an entire new revenue stream for them, but it has trickle down effects. These effects would be larger volumes of sales from the influx of Steam Box-based customers, which would in turn make Valve even more money.
Valve would not be charging royalties and other cuts into profits like Microsoft and Sony do for their respective consoles. Valve would also have tens of millions more customers to shower with constant Steam sales, eclipsing anything Microsoft and Sony could do.
Steam is built from the ground-up to be ready for this move. The next question is, are you?