TweakTown Blu-ray Import Buying Guide Update
Since the last time we last took a look at the '
Guide to Buying Blu-rays from Overseas
' in November, the Australian dollar has continued to remain reliably close to parity with the US dollar, ensuring that Christmas 2010 will be a great time for importers of Blu-ray media. Studios have done their best to pump out content at this lucrative time of the year, but not everything has been, or will be released into the local market in time.
So let's jump into the latest instalment of this epic series, covering some of the later titles released only to import, but safe from the horrors of region coding.
Apocalypse Now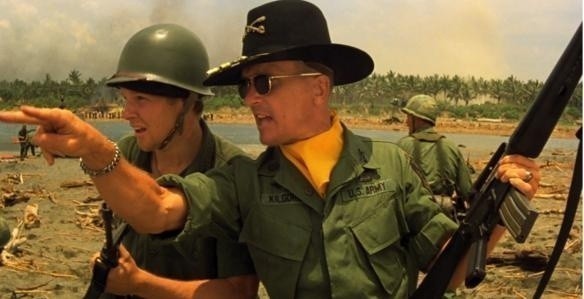 Studio
: Lionsgate Entertainment
Country of Origin
: United States
Purchase
: Amazon.com
Region
: A, B, C
A movie produced via trial by fire if there ever was one,
Apocalypse Now
stands as one of the best films of the 1970's and indeed the 20th Century.
LionsGate have given this landmark film the high class treatment, with a newly restored image transfer based off the original negative and presented in the original 2.35:1 aspect ratio, which has never before been seen on home video.
Not only that, LionsGate have gone above and beyond by creating some new extra features in addition to housing all previous extra features, including the wonderful 2006 audio commentary by Director Francis Ford Coppola and restoring the renowned
Hearts of Darkness
documentary, in full high definition, no less. Fans of the film will be very happy with this boxset.
The Bridge on the River Kwai
[img]2[/img]
Studio
: Sony Pictures Home Entertainment
Country of Origin: United States
Purchase: Amazon.com
Region: A, B, C

Continuing the theme of classic films, none come more classic than David Lean's 1958 opus The Bridge on the River Kwai.

During World War II, a British commander is kidnapped by the Burmese and forced to build a bridge to span the river Kwai. However, opposition turns to assistance when no other options are available and building the bridge becomes a matter of British pride.

Sony Pictures have gone back to the original negative, and struck a transfer that is nothing short of astonishing. Gone are the scratches and film artifacts that littered previous releases, revealing an incredibly sharp and detailed image that looks none of its 53 years.

Sony have also produced a number of new features including an informative picture in picture video track and it's all housed inside a booklike digipack, with a nice booklet, along with a DVD version as well. Class all the way.

TweakTown Blu-ray Import Buying Guide Update - Cont.

American Beauty

[img]3[/img]

Studio: Paramount Home Entertainment
Country of Origin: United States
Purchase: Amazon.com
Region: A, B, C

Sam Mendes rose to quick prominence in 1999 with this modern classic starring Kevin Spacey as a hard luck husband stuck in a loveless marriage, whilst raising a teenage daughter with her own issues. The performances by all involved are spectacular and entirely convincing and it's really no wonder that it won a slew of awards including an Oscar for Best Picture.

Paramount have sourced an imperfect, yet nonetheless, very decent transfer for the film, and showered it with a few nice features, headlined by a great commentary by Director Mendes and Screenwriter Alan Hall.

If you've never seen the film (and there are many of you out there), there's never been a better time to do so.


Fantasia + Fantasia 2000 Double Pack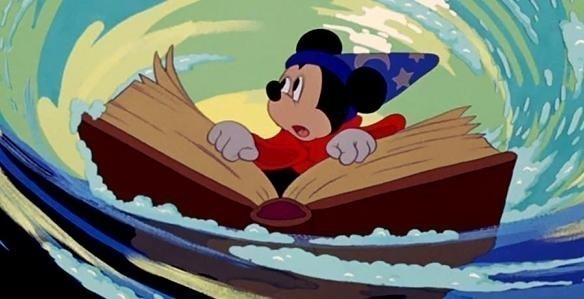 Studio: Disney Home Entertainment
Country of Origin: United Kingdom
Purchase: Amazon.co.uk
Region: A, B, C

Disney are finally starting to get some real traction behind releasing their animated classics on Blu-ray. This year alone we've seen the release of Snow White and the Seven Dwarfs, Dumbo, Beauty and the Beast, the Toy Story Trilogy and now two of my all time favourite Disney films (and two of the more curious additions to the Disney library); Fantasia and Fantasia 2000.

Both films have been given new video and audio transfers; the original Fantasia in particular has benefited from a complete visual overhaul, free of the noise and grain that was rather off-putting in the last DVD release of the film released a decade ago. Despite the positives, it's still annoying to see that it's still been mildly censored even if the care taken to get around the issue is improved. Do a quick Google search and you'll see the history behind the cuts here.

Overall however, it's pretty amazing stuff, and I'm genuinely surprised that Fantastia looks and sounds as good as it does, and it's great to see its newer companion Fantasia 2000 again.

So until next time folks, that's all from me. Get your orders in fast for the Christmas rush.