ASUS nails TrueHD and DTS-HD MA bitstream on the HTPC - finally!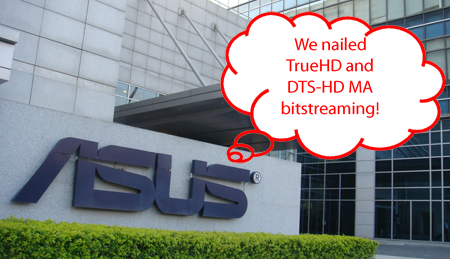 Home Theater PC enthusiasts and audiophiles alike have been up in arms, basically ever since Blu-ray was able to be played back on the PC.
The issue had nothing to do with 1080p playback - that was ready from the likes of ATI and NVIDIA before Blu-ray ROM drives were readily available. The major issue was audio - specifically, being able to properly playback new HD audio standards from Dolby and DTS, as it were fully intended by the movie studios.
Home theater enthusiasts turned to Sony's PlayStation 3 entertainment gaming console for Blu-ray playback, but at the start, even Sony couldn't nail it properly. Even now, HD audio cannot be sent out to your amplifier for encoding - it still controlled by the PS3. Sure, there are standalone Blu-ray players out on the market that are able to bitstream, but they are expensive and only do one thing.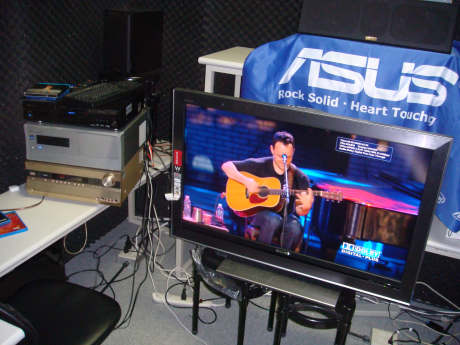 Enter the Home Theater PC world and you have an enlarging market of consumers wanting to build their own systems, that not only playback Blu-ray movies, but of course, also do a whole lot more in their lounge rooms. Up until now, it has been impossible to bitstream audio from Blu-ray discs to your amplifier.
Earlier this week, we met up with the AV team from the ASUS headquarters in Taiwan and they showed us what their continually evolving
Xonar HDAV1.3 Deluxe audio card
is capable of doing on the HD movie aduio front.
Forum users over at the AV Science forum (
this thread
) were initially very excited to hear about a proper HDMI 1.3 audio card finally hitting the market - the
HomeTheater HD from Auzentech
is also on the way, but seems to be getting constantly delayed. Sometime in September this year, the cards finally went on sale, but audio enthusiasts were left disappointed, as the card could send out a LPCM signal, but not via bitstream. The ASUS AV team heard the cries, loud and clear. They got to work and continually developed the product with a series of driver updates, which eventually led to the Xonar HDAV1.3 Deluxe audio card being able to bitstream TrueHD and DTS-HD / DTS-HD MA on the PC. ASUS credits the close relationship with ArcSoft and CMedia for making it all possible.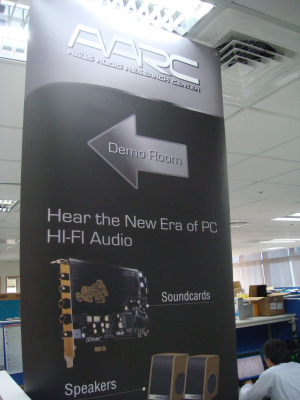 They say,
seeing
hearing is believing - so we just had to go out and visit ASUS and check out the solution in action in their Audio Demo Room for ourselves. We have put together a video of our visit to the ASUS office from earlier this week - view it below!
Note - the video is not intended to demonstrate audio quality (it's only recorded in stereo), it is to show that it is working.
If you have issues playing back the video above or want a better version, you can
download the HD 720p version here
- it weighs in at 47MB.
We have a Xonar HDAV1.3 Deluxe audio card review sample on the way from ASUS and it will be built into a new AMD based HTPC. Check back for more coverage later.
It's a great time to be a HTPC enthusiast -
rock on!