Introduction & Pricing Structure
Right now, Netflix is almost unstoppable in its on-demand Internet streaming dominance around the world, with the streaming giant starting its rise to subscription-based stardom in 1999. In the last couple of years, it has been making its own shows, with some of those being some of the most popular to date, such as House of Cards and Orange is the New Black.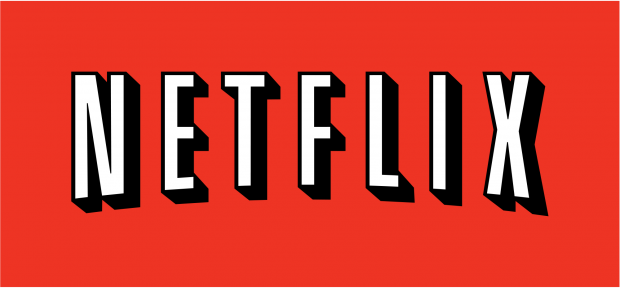 However, in the last couple of years, Netflix has been all over the news. Expanding its library, accounting for over 30% of the US Internet traffic, and of course - Netflix moving into its own original series. We have countless shows, but the big ones in House of Cards, Orange is the New Black, and Hemlock Grove should have you remembering some of the best episodes ever aired.
The company is also working with Marvel on some shows that will soon hit Netflix, such as Daredevil, A.K.A. Jessica Jones, Luke Cage and Iron Fist. Marvel is unstoppable right now, and to team up with the also unstoppable Netflix, we can only see good things happen.
Moving onto pricing, where in the US we have monthly pricing broken down into three tiers. Starting at $7.99 per month for one SD stream, $8.99 per month for one HD stream and $11.99 for four streams, which include 4K content.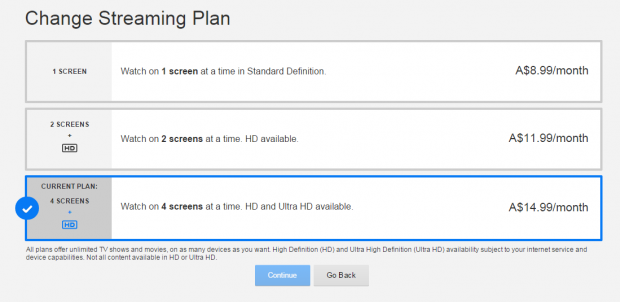 Here in Australia, the pricing is a little more at $8.99 per month for one SD stream, $11.99 per month for two streams in HD, and $14.99 per month for HD and 4K with four streams in total. I personally have signed up to the four stream + 4K option, as I have a bunch of mobile devices, TVs, and Chromecast throughout my house.
Australian Netflix Library Could Be Better
One of the worst things about looking at the Netflix library in the US is that it is just so large, and then coming back to compare it against the Australian library, which pales in comparison. I've read some other reports, reviews and friends' Facebook status updates about "how bad" the Netflix AU library is, but you know what? It still kicks ass. Sure, there is somewhere in the tune of 700% more to be found on the US library, but we're a much smaller market.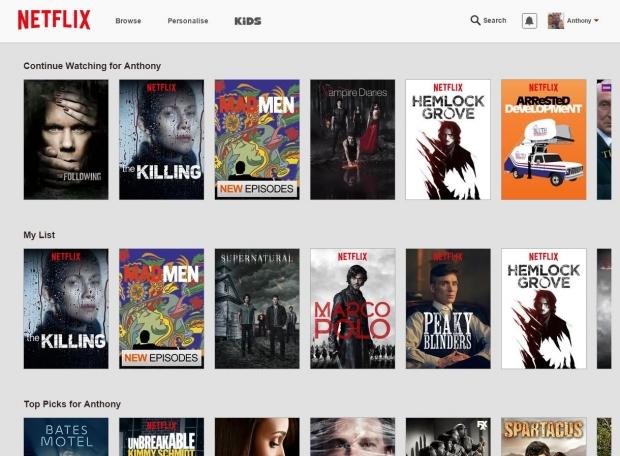 Additionally, our major competitors are nowhere near as good. Presto isn't that great, and neither is Stan. Foxtel, which is a huge competitor here in Australia, and some (including myself) would call it a "monopolistic" company. They have been controlling much of the offerings here in Australia, securing "fast tracks" of US shows, even though they arrive hours, if not a day after it airs in the US. Especially in this technologically soaked world we live in now, 24 hours later isn't good enough.
This is a big reason why - but not justified - pirating in Australia is so bad. Either we are jacked on the pricing, or we wait hours, days and sometimes weeks or months for episodes and movies. We do get some content earlier than the world - with Avengers: Age of Ultron launching a full week earlier here in Australian cinemas, as a big example.
But, if you're not happy with the Netflix library that is available for Australia, there are always ways around this. Personally, I use a Google Chromecast along with my smartphone to playback all of my Netflix content. I use Hola which can trick my smartphone and whatever app I want (Netflix in this case, obviously) to trick Netflix into showing me all of the US content.
Using this trick, I have countless TV series and movies at my disposal. There are other VPN tricks and offerings to choose from, but Hola is free and available as an extension for Google Chrome, or an app for your smartphone. This is where Chromecast comes into play - it is one of the best devices I've ever purchased, something I really came to appreciate after signing up for Netflix.
Chromecast + Netflix = Perfection
For something that costs just $29.99, you can't expect more from it, except when it comes to Netflix. Google's Chromecast is Netflix's best friend, especially when you consider that it turns your smartphone or tablet into a massive Netflix remote control.
If you don't already have a Chromecast at home, or haven't heard of it before, it's a small HDMI dongle that plugs into your TV. From there, you access it over your Wi-Fi network, where various applications can connect to it. YouTube is an incredible tool for Chromecast, as you can select any and all videos on your phone and tap the little Chromecast button on the app and it will blast over to your TV.
The same applies for Netflix, where you can be swiping through the never-ending library of TV series and movies, and with a single tap, it is playing on your TV. Before Netflix and Chromecast, there were the old ways: using a network-connected media player, a Blu-ray player, or an Xbox or PlayStation console. Chromecast really does make Netflix an amplified experience, something that I don't think I can turn back from now. It's so good that I will be buying another Chromecast in a few days so that I can have Netflix blasting in another room.
Picture Quality
For years and years, I've had my TV series and movies sitting on a NAS, and have them playing over either my Wi-Fi network, or through power-over-Ethernet. That was, until Netflix and Chromecast were blended together and my world changed. I used to have a growing library of Blu-rays, but stopped buying so many of them over the years.
This means I'm coming from a world of only watching my movies in 1080p and my TV series in nothing less than 720p, but Netflix offers quality that is just as good as that. Even the best MKV files don't look too different to Netflix in 1080p, and up against the full Blu-ray, you would have to be really looking for image differences.
Sure, there are the occasional motion artifacts and some grain, but in all seriousness, this would be less than 1-2% of the time. For $14.99 (or $11.99 in the US), you really just cannot complain. A single Blu-ray would cost double that, and you have a library of tens of thousands of hours of content at your fingertips. Quality wise, Netflix is brilliant for the cost.
Final Thoughts
I have nothing but praise for Netflix, and while this article might be late, considering Netflix has been blasting content out to Americans for years now, let this add as a reminder. Netflix is more relevant now than it has ever been, especially with their original series being so good.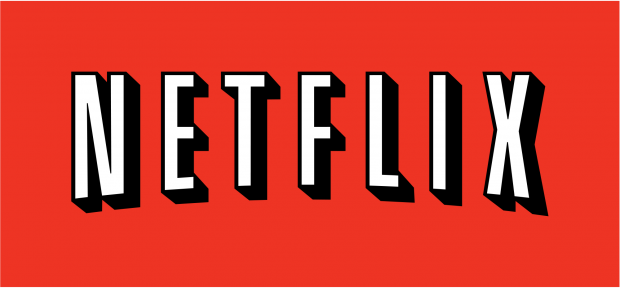 If you have Netflix now and use it on your laptop or desktop PC/Mac, I urge you to go out and get a Chromecast. This is a huge win for Netfix, and doesn't add much to the price - at just $29.99, the use you get out of it is amazing. It turns your entire Netflix experience into something even more convenient.
The funny thing is, I've owned my NAS for nearly eight years now - eight very long, but very used years. It has been on 24/7 for virtually every single day of those eight years, and my drives are only now beginning to fail. I've been thinking of buying myself a new NAS for a few years now, and even more serious consideration has taken place in the last 3-6 months. But, I'm not going to bother now. Netflix, even with its limited Australian library, has just saved me thousands of dollars. I would've purchased a $1000+ NAS, and $1000+ worth of HDDs and then spent countless hours getting all of my content back to the way it was. But streaming content is so much easier, and better yet, magnitudes cheaper.
If you are comparing Netflix to Apple's iTunes Store or the Google Play Movies store, there is simply no comparison. You're either renting the movies for more than the price of an entire month of Netflix, or buying a single movie for far more than the cost of Netflix for a month.
Apple and Google - it is your turn to change your entire offerings to a single monthly subscription. I would happily pay to have Google's entire library of movies and TV shows for an additional $10-20 per month, but I don't see that happening anytime soon. However, you know what? Google and Apple are going to be forced to in the very near future, and that is really going to shake up the industry. Netflix has been at the forefront of the content streaming business for quite a while now, which gives Google and Apple a very big part of the market to target.
Until then, I'm just going to go watch another season on Netflix... just one more.