Appropriate Use of Blu-ray Region Coding
The application of common sense makes things... good!

Published Sep 12, 2008 11:00 PM CDT
|
Updated Tue, Nov 3 2020 7:04 PM CST
Producer / Publisher:

none
3 minutes & 42 seconds read time
Appropriate Use of Region Coding For Blu-ray
Frequent visitors to the digital lounge will be familiar with my recent articles on Blu-ray importation including a "
Guide to Buying Blu-rays from Overseas
, in the effort of simplifying a potentially confusing situation.
Now, as I have already written about, unlike DVD region coding, where pretty much all discs were/are coded, Blu-ray discs are not always so. Some studios, including Warner, Paramount and Universal have never released a Blu-ray with region coding. However, some studios frequently assert their capacity to do so, with none guiltier than Twentieth Century Fox. This is of course contrasted by the deceased HD-DVD format, which was completely devoid of region coding.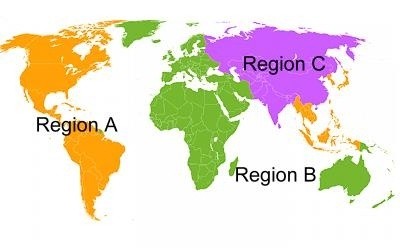 With this in mind, there really should be some rules set aside for the studios that do choose to use region coding, which I feel is anti-competitive by nature. Of course, for an evenhanded approach to this issue, one must understand the history behind the feature, and why studios wanted it.
Region coding was implemented in the DVD specification by the DVD consortium, right from the creation of the format back in the mid 1990's. Because of the tiered strategy of releasing movies theatrically in one territory and then re-purposing that print of the movie in another territory to cut down the costs of creating additional prints, movies are often released in the United States before countries such as Australia. To prevent movie theaters and distributors losing income by, for example, an Australian importing a DVD of an unreleased movie, the world was split into six geographic regions. For the first few years of DVD, player manufacturers mostly adhered to this region plan, until rogue manufacturers started to contravene the agreement and produce region free players, until their sales sky rocketed against big players such as Sony, and DVD creator Toshiba. Eventually, region coding was all but relegated to the scrap bin.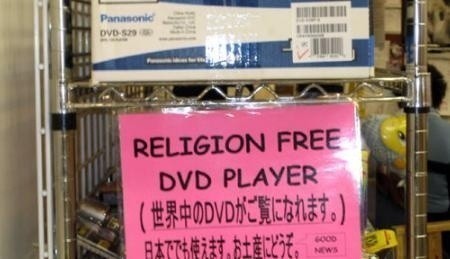 When the HD-DVD and Blu-ray specifications were being ratified, the HD-DVD consortium, led by Toshiba decided to eschew region coding (although leaving the hardware ability in the specification), while the Blu-ray disc association created three regions, to still hold some degree of control. It is not known whether studios pushed to have this built into the Blu-ray specification, or whether the BDA pre-empted a desire for it.
Thus far, there has been no word on a potential move to embrace region free playback for Blu-ray. However, I believe that in the next few years, especially as cheaper manufacturers streamline manufacturing and make a big push, region restrictions will once again fall by the way side. It will be a happy day. But for now, we just have to live with it, however with a little common sense on the studios behalves, region coding could certainly move from being annoying to liveable.
Appropriate Use of Region Coding For Blu-ray - continued
Appropriate Use of Region Coding For Blu-ray - cont.
In my last batch of imported Blu-ray discs, I purchased Tim Burtons' absolute classic
The Nightmare Before Christmas
, which just so happens to be one of my favourite films of all time. I checked the status of the order every day, up until the point that the order shipped, and then traced the FedEx order every step of the way until it arrived at my destination. So to say I was eagerly awaiting the movie to end up in my hot little hands, would be gross underestimation.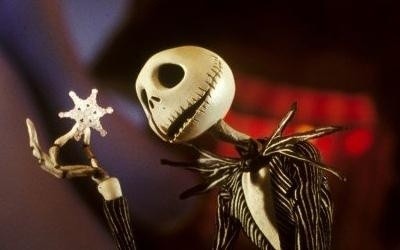 The film, released by Disney Home Entertainment is now 15 years old. It has well and truly made back its production costs a few times over, sold extremely well on home video and has a very loyal cult following. The film is also owned by Disney and released by Disney in all territories. Coupled that with the fact that Disney have thus far been fair in not implementing region coding (especially for catalogue titles), makes the revelation that
The Nightmare Before Christmas
is region coded, even more surprising.
Another example of a ridiculous region coded Blu-ray is the U.S. release of Twentieth Century Fox's 1966 film
Batman The Movie
. A very similar example, it has definitely made back its production costs a few times over, sold extremely well on home video and has a loyal cult following. Why the hell is this disc region coded? It makes
no sense
. All it does is limit me, as a consumer, the ability to purchase this movie from the United States (at all) or at whatever price it is sold for (which is probably cheaper than what it would sell for would it be here).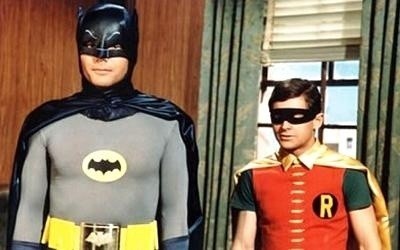 My suggestion to the studios for fair and equitable use of region coding, is the following:
• New release films that still play in overseas cinemas, can be region coded at the studios discretion. Any subsequent re-releases (from a later re-pressing) of the film should be released completely region free.
• Catalogue titles should be completely region free.
This will keep region coding fair for consumers worldwide, foster good will amongst consumers and will almost certainly delay (the albeit inevitable) region free players, because consumers can for the most part live with these easier restrictions.
Whilst I highly doubt that studios will change their policies based on what I have written, I will forward this article to the representatives of the studios that I deal with (which is all of the major players).
For now, please continue to enjoy my "
safe importation guide
, which will be released on a regular basis.
PRICING: You can find products similar to this one for sale below.

United States: Find other tech and computer products like this over at Amazon.com

United Kingdom: Find other tech and computer products like this over at Amazon.co.uk

Australia: Find other tech and computer products like this over at Amazon.com.au

Canada: Find other tech and computer products like this over at Amazon.ca

Deutschland: Finde andere Technik- und Computerprodukte wie dieses auf Amazon.de
We openly invite the companies who provide us with review samples / who are mentioned or discussed to express their opinion. If any company representative wishes to respond, we will publish the response here. Please contact us if you wish to respond.