GIGABYTE Z270X-GAMING SOC Motherboard Review
GIGABYTE's Z270X-GAMING SOC motherboard goes under the spotlight as we put it through its paces and check out its overclocking performance.
Published Thu, May 11 2017 11:35 PM CDT
|
Updated Tue, Nov 3 2020 6:58 PM CST
Introduction, Specifications, and Pricing
Every generation since the X58 chipset, GIGABYTE has launched an overclocking centric motherboard, but for the Z270 chipset, it seems that GIGABYTE decided to integrate their overclocking motherboards into their gaming lineup. At CES we got some first-hand experience with the Z270X-Gaming SOC, but we were also told that the motherboard would not launch in the US market.
It seems that GIGABYTE has changed their mind about the Z270X-Gaming SOC, and the motherboard is indeed available right now at major retailers. We received our Z270X-Gaming SOC with the new OC Touch Panel, an external panel with voltage read points and a ton of buttons. The motherboard is loaded with OC features and has a unique orange and black color theme.
Let's see what this overclocking motherboard has for us.
Specifications
The Z270X-GAMING SOC carries many of the latest features including two M.2 ports, U.2, USB 3.1, USB 3.0, Intel LAN, and SATA6Gb/s.
Pricing
The Z270X-GAMING SOC costs $249.99.
Packaging and Z270X-GAMING SOC Overview
Packaging and Overview
The Z270X-GAMING SOC we received was in a white box, so I don't have the retail accessories or packaging. Mine did come with the OC Touch Panel, but the retail Z270X-Gaming SOC's will not come with one.
The OC Touch Panel is for extreme overclocking, moving the buttons off the motherboard and onto a separate PCB ensures they don't freeze over. The panel also offers six full speed fan headers, BCLK +/-, Gear (change BCLK increments), Ratio +/-, Battery Clear, Clear CMOS, Reset, and power buttons. Voltage read headers are located along the bottom. The panel also has a trigger (down to x8 multiplier), single BIOS mode, and iGPU disable switches. A CPU Mode switch is also present, offering S, K, or N modes of operation (I have no idea what those modes are).
The Z270X-GAMING SOC has five fan headers circled in blue. Every header supports up to 2A and offers either PWM or DC mode operation. You can select operation mode through the UEFI or System Information Viewer in Windows. The motherboard's orange and black aesthetic is unique very vivid in person. The motherboard also offers RGB LED support through built-in LEDs and headers. The back of the motherboard is bare of components.
The rear IO panel features PS/2 Keyboard/Mouse, four USB 3.0 ports (DAC-UP 2 ports in yellow), OC Ignition switch (provides power without system startup), HDMI, DisplayPort, two USB 2.0 ports, USB 3.1 type-A, USB 3.1 type-C, Gbit LAN, and 7.1 audio outputs with S/PDIF optical.
The first, third, and fourth PCI-E x16 slots operate at x16/x0/x0, x8/x8/x0, or x8/x4/x4. The motherboard supports 2-way SLI or 3-way CrossFireX. The second PCI-E x16 slot is electrically x4 and shares bandwidth with the M2P_32G M.2 connector. When both are occupied each runs at x2 instead of x4. The motherboard offers two 90-degree USB 3.0 type-A ports on the right side of the motherboard adjacent to a U.2 connector.
The motherboard has two 32Gb/s M.2 ports, the bottom one shares bandwidth with the second PCI-E x16 slot.
The motherboard also offers eight SATA6Gb/s ports, six from the CPU and two from an ASMedia controller. A USB 3.0 internal header is located below the 24-pin power connector.
There are buttons on the motherboard, and they include power, reset, clear CMOS, Turbo, ratio up, and ratio down buttons. The motherboard also features a POST Code display, boot LEDs, HDD activity LED, Dual-BIOS disable switch, and BIOS selection switch. The OC connector which allows you to connect the OC Touch panel to the motherboard is located at the bottom of the motherboard. A USB 2.0 internal header is located near a ThunderBolt internal GPIO header.
An RGBW header that supports RGB, RGBW, and UV LED strips is located near the audio gain switch and audio header. The heat sinks and shields are all screwed down to the motherboard.
GIGABYTE Z270X-GAMING SOC Circuit Analysis
Circuit Analysis
The Z270X-GAMING SOC has a really nice VRM.
The VRM on the Z270X-Gaming SOC is one of the best GIGABYTE has to offer on the Z270 platform. The CPU core VRM gets eight true phases controlled by an International Rectifier fully-digital IR35201 8+0 phase PWM. Each PWM phase goes to an IR3553 40A integrated PowIRstage, which includes the driver, low-side MOSFET, and high-side MOSFET into a single package. The VCCSA and VCCIO each get a single phase to the very left of the VRM. They each get a single IR3553 and an IR3570 3+2 phase PWM working in 1+1 phase mode.
The iGPU rail uses another IR35201 in 4+0 phase mode, two IR3598 dual drivers, and PowerPAKs for each of the four phases. The memory VRM uses an IR3570 in 2+1 phase mode, two phases for the main DRAM voltage and a single phase for the VPP. Both memory phases use IR3553 power stages.
GIGABYTE Z270X-GAMING SOC Circuit Analysis Continued
Z270X-GAMING SOC Circuit Analysis Continued
GIGABYTE is using the Realtek ALC1220 (integrated amplifier for the rear headphone jack) with an NE5532 amplifier in a DIP-8 socket along with a gain switch to reduce the gain from x6 to x2.5. Nichicon audio grade capacitors are used to improve audio, as is the physical audio signal division built into the PCB.
Intel's i219v PHY works with the Gbit MAC in the PCH to produce 1Gbit Intel LAN. ASMedia's new ASM2142 USB 3.1 controller along with a Texas Instruments type-C switch chip are used to produce the type-A and type-C USB 3.1 ports on the rear of the IO panel.
An IT7236AFN microcontroller is used for RGB LED control. An ASMedia ASM1061 produce two SATA6Gb/s ports from a single PCI-E lane.
The ITE IT8686E is the main SuperIO that provides PS/2, voltage monitoring, and other backbone system tasks. A smaller ITE IT8792E offers improved fan control and overclocking features. Two 128Mbit (16MB) BIOS ROMs provide dual BIOS functionality.
An ASMedia ASM1442K level-shifter shifts digital video into HDMI signaling for the rear IO's HDMI port. ASMedia ASM1480s switch around PCI-E bandwidth along with four NXP CBTL08GP053 quick switches. I am not sure why GIGABYTE didn't use more ASM1480s, but instead added in four NXP USB 3.1/DP/PCI-E 3.0 switches, perhaps to save space or because they are higher performing (10Gb/s instead of 8Gb/s).
BIOS and Software
BIOS
GIGABYTE's Z270X-GAMING SOC UEFI is very similar to that of the rest of GIGABYTE's Z270 lineup. There are two operating modes; an Easy mode and a Classic mode. Overall ease of use depends on your previous experience with other motherboards, but you will be able to find all the settings you need through easy to understand menus and settings labels. Fan control has also been heavily improved over GIGABYTE's previous UEFI versions, and GIGABYTE is one of few vendors to offer decent RGB LED control in the UEFI.
Software
GIGABYTE's software suite includes 3D OSD, @BIOS, AutoGreen, BIOS Setup, Color Temperature, Cloud Station, EasyTune, EasyRAID, Fast Boot, Game Boost, ON/OFF Charge, Platform Power Management, RGB Fusion, Smart Backup, Smart Keyboard, Smart TimeLock, System Information Viewer, USB Blocker, USB DAC-UP 2, and V-Tuner.
Test System Setup
Steven's Motherboard Test System Specifications
The Z270X-GAMING SOC's unique orange and black aesthetics are quite stunning in person. The LEDs are orange by default, but they are RGB LEDs so you can change the color to match the rest of your system. You can also turn off the LEDs in case you don't want the extra light.
Overclocking
Overclocking Results
CPU Overclocking
CPU overclocking was simple and straightforward. I set XMP, set CPU ratio to x50, VCore to 1.3v, LLC to Turbo, FCLK and Uncore didn't need to be changed as they were already where I wanted them (1GHz and 42x). The motherboard's VRM and auto-rules are top notch, and I have no issues producing a stable overclock.
Compatible Memory Overclocking Kits
In this section, I overclock four memory kits only using XMP, if the kit works then the results are below. I welcome memory vendors to send in their kits to be tested on each motherboard.
Corsair Dominator Platinum 3200MHz C16 8GBx2
GEIL EVO X RGB 3200MHz C16 8GBx2
GEIL EVO FORZA 3200MHz C16 8GBx2
G.Skill TridentZ 3866C18 16GB (8GBx2)
The Z270X-GAMING SOC overclocked all of our kits with ease by just enabling XMP, including the TridentZ 3866MHz kit.
CPU, Memory, and System Benchmarks
CINEBENCH 11.5
wPrime
AIDA64 AES and HASH
AIDA64 FPU
AIDA64 Memory
ScienceMark
HandBrake
3DMark: Fire Strike
3DMark: Cloud Gate
ResidentEvil 6
The Z270X-GAMING SOC's stock performance does take into account some slight multi-core enhancement, which means that all cores Turbo up to maximum instead of just one. When I manually set the 4.8GHz profile, we begin to see performance take shape and the motherboard performs admirably and in line with what we expect.
Some motherboard reviews put a lot of weight into motherboard CPU, memory, and GPU benchmarks, but for me, CPU, memory, and GPU benchmarks on motherboards should be more about finding anomalies, and I do that at standard settings (4.8G in graphs).
System IO Benchmarks
CrystalDiskMark SATA6G:
CrystalDiskMark M.2:
ixChariot Network Throughput:
The Z270X-GAMING SOC's storage performance for random reads and writes isn't exactly where it should be, but that could because of the overclocking BIOS I used (BIOS from the website should perform better). Networking performance is where it should be.
Audio RMAA 5.5:
I disable all audio features, set the correct bitrates, and then test the audio with a loopback test.
Sound Judgment by Ear: Excellent. GIGABYTE's implementation of the ALC1220 is decent. There are five ratings for audio: 1. Problems, 2. Okay, 3. Acceptable, 4. Very good, 5. Excellent
Thermal Imaging and Power Consumption
System power is measured at the wall with an AC power meter.
Note on Thermal Images: In the temperature section, we use our Seek thermal imaging camera to capture the surface temperatures of major components on the board. I look at the VRM and then all other things that light up the screen. If there is something to worry about, then I will state it. Otherwise, I will just show the hotter running parts of the board for fun. Unless some component is over 80-90C, then there isn't anything to worry about.
All systems will act differently, so I will look for commonalities, such as how far from the VRM the heat spreads through the PCB and the difference in temperature between the front side and backside of the PCB. Keep in mind, the majority of the heat from the VRM goes into the PCB as it is a giant soldered on copper heat sink. A larger difference in temperature between the back and front of the PCB points towards a more effective heat sink.
Thermal Testing at Stock Speeds:
The image on the left is always at idle, and the image on the right is at load. During ALL TESTS, fans above the VRM that cool the CPU cooler's (Corsair H110i GT) radiator are turned on to high (12v).
Full frontal.
Up-close of the front of the VRM.
Up-close of the back of the VRM.
Thermal Testing at 4.5GHz Overclocked Speeds:
The image on the left is always at idle, and the image on the right is at load. During ALL TESTS, fans above the VRM that cool the CPU cooler's (Corsair H110i GT) radiator are turned on to high (12v).
Full frontal.
Up-close of the front of the VRM.
Up-close of the back of the VRM.
The Z270X-GAMING SOC's thermal performance is excellent, and the surprising thing is that VRM temperatures when overclocked are lower than at stock because the stock VID is higher than what I set for my 4.8GHz tests. The VRM components are very high-end, and it helps keep overall VRM temperatures quite low. Anything under 60C is great, 60-80C is acceptable, and anything above 80C is a bit worrisome (if at stock).
What's Hot, What's Not & Final Thoughts
Here are key points about the GIGABYTE Z270X-GAMING SOC.
What's Hot
Overclocking Trinkets and Features: Onboard overclocking features include buttons to change the ratio and even engage a Turbo profile. Of course, you still get the basic power, clear CMOS, and reset buttons, but on the rear IO, you also get OC Ignition. OC Ignition provides the system with power without engaging system IO so that you can turn the motherboard's ports and lights on without a CPU installed, in case you want to test out your water cooling loop or keep fans going when doing LN2 overclocking. The motherboard also carries GIGABYTE's dual BIOS disable and selector switches. The OC Touch Panel connector expands the overclocking features of the motherboard, and I will cover that below.
True 8-Phase Digitally Controlled VRM: The International Rectifier IR35201 8+0 phase PWM is used to control eight IR3553 40A integrated power stages for a true 8-phase VRM, something you can't find that often. GIGABYTE went one step above and added in another IR35201 for four iGPU phases, and an IR3570 for the VCCSA and VCCIO, as well as another IR3570 for the main and VPP memory rails.
Unique Orange and Black Aesthetics with RGB LED Support: While the default color of the RGB LEDs on the motherboard match its orange aesthetic, you can change the color to whatever you like. The motherboard even has an RGBW LED header that supports RGB, RGBW, and UV LED strips. Some of the DIMMs and the PCI-E slots are orange, while the rest of the motherboard is black, resulting in head-turning aesthetics.
OC Touch Panel: GIGABYTE's OC Touch Panel allows overclockers to control the CPU's multiplier, BCLK, mode, and iGPU without having to touch the motherboard. It also offers GIGABYTE's Clear Battery button, which clears the CMOS as if you removed the battery. Six extra full speed fans headers are present for extreme overclocking, where you want your fans to run full speed. You also get a large variety of voltage read points.
What's Not
OC Touch Panel Not Included: A lot of overclockers like buttons and switches that can control their hardware, and the OC Touch Panel provides just that, but it doesn't come bundled with the motherboard.
Final Thoughts
The GIGABYTE Z270X-GAMING SOC is on the premium side of Z270 motherboards, and while it's an overclocking centric product, it still maintains consumer features. Features such as USB 3.1, U.2, M.2, and upgraded audio are of little use to extreme overclockers, but they are a requirement for most consumers who might want to try subzero overclocking down the line.
GIGABYTE's Z270X-GAMING SOC is priced at the $250 price point, and while it does offer very high-quality VRMs and some unique OC features, it is not the most affordable motherboard on the market. The Z270X-Gaming SOC is a solid motherboard that would be excellent for anyone looking for high-quality components, unique aesthetics, or overclocking features.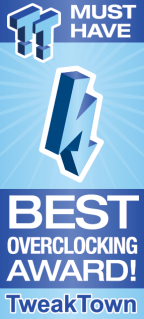 | | |
| --- | --- |
| Performance | 93% |
| Quality | 94% |
| Features | 94% |
| Value | 88% |
The Bottom Line: While the Z270X-Gaming SOC offers a wide variety of overclocking features and solid VRM quality, it can also be used in a heavily overclocked daily driver.
PRICING: You can find products similar to this one for sale below.

United States: Find other tech and computer products like this over at Amazon.com

United Kingdom: Find other tech and computer products like this over at Amazon.co.uk

Australia: Find other tech and computer products like this over at Amazon.com.au

Canada: Find other tech and computer products like this over at Amazon.ca

Deutschland: Finde andere Technik- und Computerprodukte wie dieses auf Amazon.de