Razer Nabu Watch Review
What happens when a gaming peripheral maker produces a smartwatch? Things get interesting. Let's take a look at the Razer Nabu Watch.
Published Apr 20, 2016 8:11 AM CDT
|
Updated Tue, Nov 3 2020 6:58 PM CST
5 minute read time
TweakTown's Rating: 68%
The Bottom Line
While it's fairly good at what it does, it's hard to find a place for the Razer Nabu Watch due to limited features and a large frame.
Introduction
Formerly well known for its gaming-grade peripherals and marketing prowess, Razer has started to expand rapidly into multiple tech-related fields that include voice communication, high-quality microphones, laptops, and more.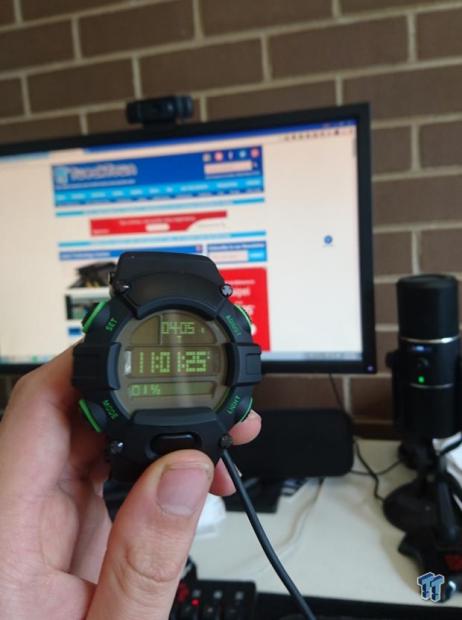 Part of this expansion has seen the release of Razer's Nabu series of wearables, being made up of this smartwatch and the slim profile smart band. While it is smartwatch in nature, this Nabu product doesn't look, feel or operate like the Moto 360 or Samsung Galaxy Gear S2 – so what does it do?
That's what this review is for! Stick around for my thoughts and opinions on what Razer's 'smarter than most' watch has to offer.
Specs
Described as a "digital watch with smart functions" on the Razer website, the Nabu Watch features a face that sports countdown timers, a stopwatch, a world time function, Bluetooth pairing, alarms, auto time sync with smartphones, private message notifications, and an illuminated backlit display.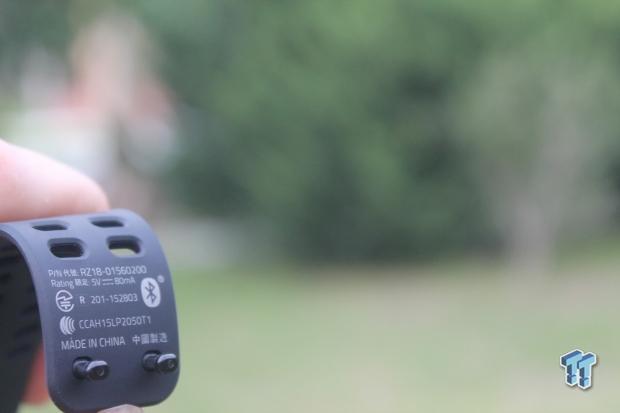 There is a large front-facing button that allows you to cycle through information and notifications. The internal replaceable coin cell battery boasts 12 months of battery life, paired with the separately-powered the 128x16 pixel single-color OLED screen. Within this watch, you get a three-axis accelerometer, a vibration monitor, an extra Lithium polymer battery with seven days life to power the smart features, a 5ATM water resistance rating, and a 16-foot shock resistance rating.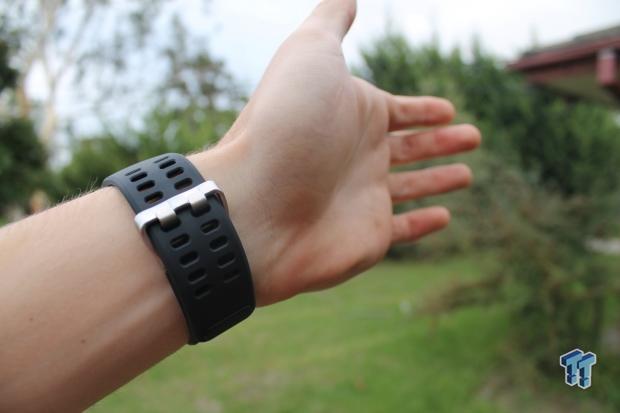 While the watch and 'smart' parts of this product contain some different architecture as mentioned above, the whole unit is packaged nicely into one frame. The magnetic proprietary USB charger functions to give life to the Nabu 'smart' features, further assisting this product to sync wirelessly with mobile hardware. As for further watch options, you can expect to see countdown timers, a 1/100 second stopwatch, 12 and 24-hour time formats, three alarms, and time that automatically syncs with your phone time thanks to the Nabu app.
Availability & Price
Priced at $148.99 with free shipping from Amazon, this watch is cheaper than most commercial smartwatches out there right now, although there are offerings from Pebble that come in as little as $69.99 right now.
While the Pebble smartwatch might offer slightly more features, it's different in function and design to the Razer Nabu. There doesn't seem to be a direct comparison of the Nabu Watch out there on the market, so Pebble is as close as we are going to get.
A Closer Look
The first thing you notice with this product out of the box is how big it is. The bulky nature of this device isn't there to accommodate for the powerful internals, so it leaves me wondering exactly why it's so big.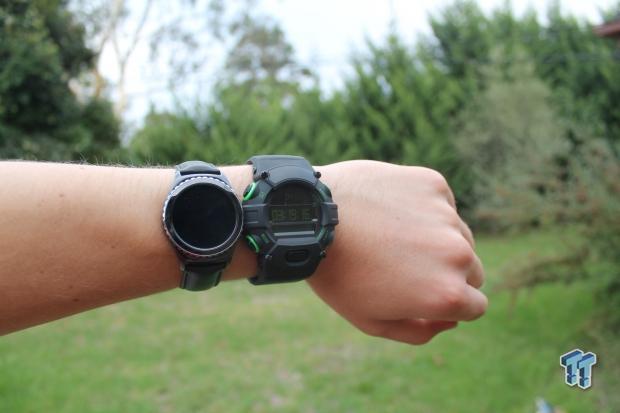 Part of this explanation might come to be due to it virtually incorporating two watches within one chassis, as mentioned above. The Razer website talks about how this product is a watch with added Nabu Smart functions, meaning that there may have been design-based issues around how exactly to fit it all under one roof.
An advantage of this blocky design comes with the fact that the buttons are well labeled, sufficiently sized, and easy to press and navigate. There's no confusingly labeled or hard to reach buttons on this device, meaning that usability scores high as a result. However, it's quite hard to get past the fact that this product is quite huge. I'm certainly not small in stature, standing at 6 foot 4 inches and 222 pounds, but this watch dwarfs my wrist and, to some of my friends, looks akin to some $2 bargain store pickups.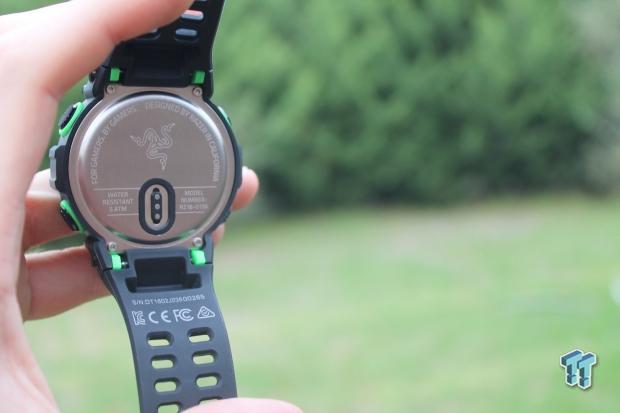 The proprietary magnetic charging system is easy to use and connects much like a Macbook Air. I would only assume that this charging method has been chosen in order for the Nabu to keep its water resistance rating. Otherwise, a simple micro-USB port would have been much more useful, helping users use their existing charging infrastructure to compliment this new purchase.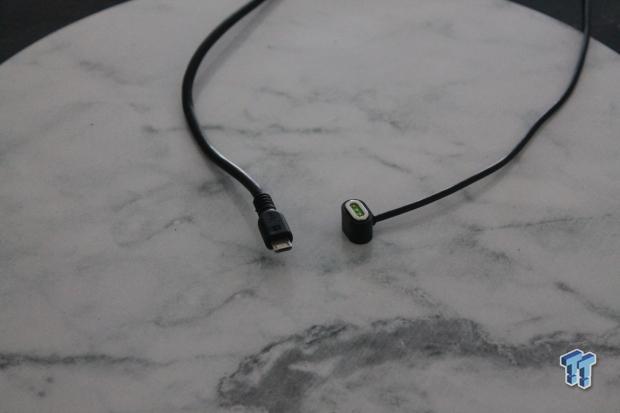 The rubber wristband has a strong double clasp and sits well on your arm. This band is quite thick and is a testament to the rest of this product, sometimes sticking on long sleeve shirts and hoodies of mine while in testing. The large nature of this product also ensures that it is quite weighty. I don't see any children or smaller stature adults suiting this design and feel whatsoever.
Using it in the Wild
While smartwatches haven't won me over completely in their own right, I can certainly see why some people appreciate a good device. They're quite useful for those travelling or commuting locally and internationally regularly, helping people keep track of notifications, calls, and meetings alike.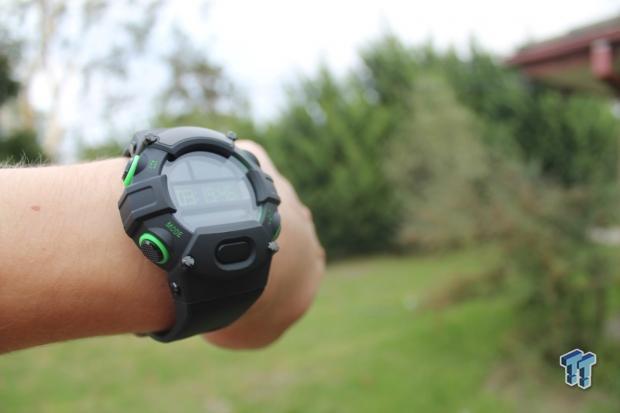 This oversized watch functions quite well in regards to the features promoted. The screen is quite easy to read, and the buttons are easy to navigate. Connecting to your smartphone is a breeze and managed through the Razer Nabu app. In this case, I used my Sony Xperia Z5 premium to administer the watch connection, downloading the Nabu app off Google Play and being forced to make an account. Once connected, I was informed of all the basic watch commands, buttons, and features by the app itself, something I wish that other products would mirror.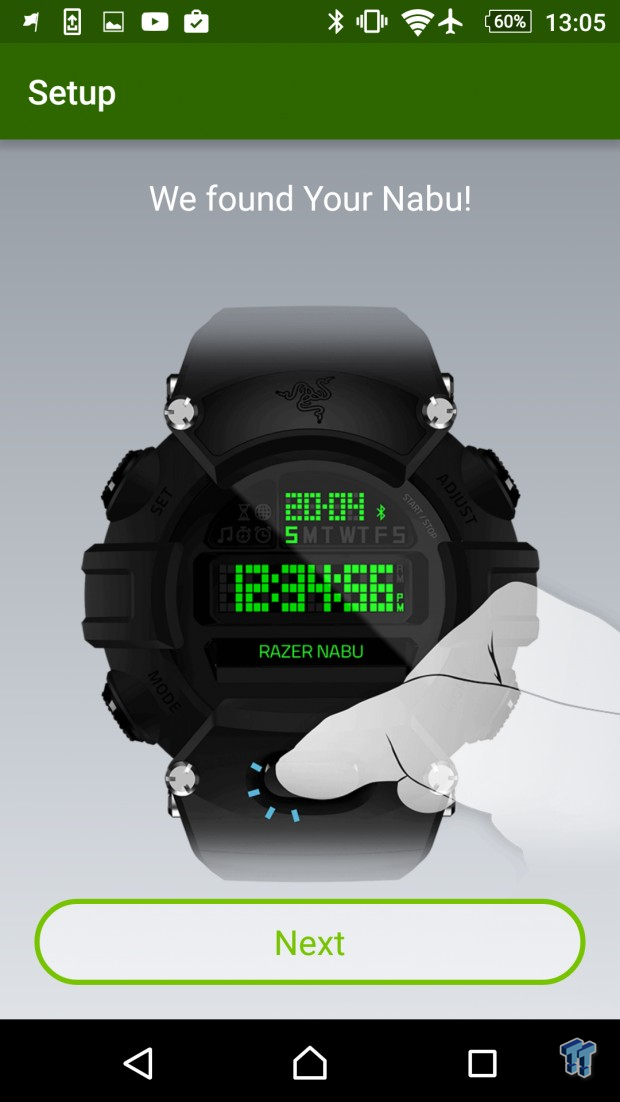 The app can track your movements in an almost-live nature which is great. Sitting here and shaking the watch, I was able to watch my steps and calories climb with a small delay, being useful for any fitness nuts wanting to keep close track on what is happening.
The charging for this device is easy to use and efficient with my device providing a live capacity reading on the phone along with it charging from 1 – 17% within only a few minutes on a standard computer USB connection (0.5A).
Notifications are a little hard to read on the screen, with them popping up only in the small bottom bar and are something that will cause issues for older users with lesser eye sight – count my parents out! This aside, the nifty little animations for your step counter, calories, and distance travelled look great and add to the overall theme.
Lead Capabilities
While the Nabu is a little different from the rest, here is what Razer thinks that sets its product apart from the rest.
Two-in-one: Even though your seven-day charge 'smart' capacities might drop after a while, the 12-month standard watch battery will keep your device operating for quite some time. This means that you won't lose the capacity to see the date and time, even though half of it is 'dead'.
5ATM water resistance: Suiting the chunky and outdoorsy feel of this device, it should survive rain, knocks, and bumps with the water resistance and the 16-foot drop protection and water resistance.
Smart integration into an ordinary device: As mentioned, Razer's Nabu Watch is a smart device, but not fully. It's essentially a standard digital watch with smartphone integration thrown in, which may suit some users not wanting to fully adopt smartwatch technologies.
Final Thoughts
After using this watch on and off throughout my daily life and some local travel, I was just never able to get over how big and bulky it is. While I assume that this size is due mostly to the amount of internal hardware to encompass two different watch architectures with separate power sources, the sheer bulk, and size of this device will instantly count out a vast majority of consumers.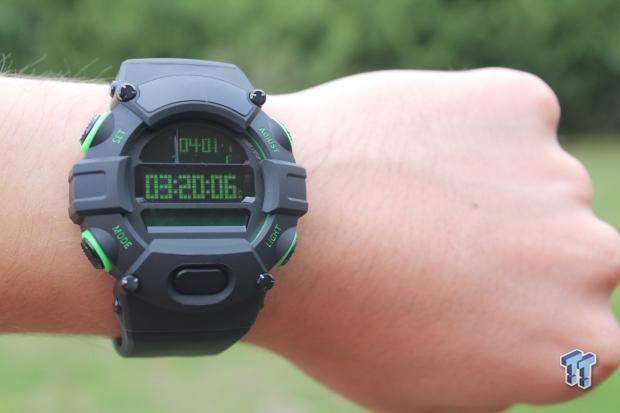 What I like about products such as the Samsung Galaxy Gear S2 is that it integrates an entirely technological device on your wrist that doesn't take up a massive amount of space, with this being something that the Razer Nabu fails to do.
The Nabu is great within its limited scope of purpose. It's rugged, lasts a long time on a charge, fills up the battery quickly, and tracks relevant health related things – but I can't help feeling that it's really just not suitable for a gamer audience, nothing screams 'tech nerd' about this product to me. Razer has made a product that's good at what it does and is limited to a small market audience. That's great, but I don't want to wear this behemoth in public.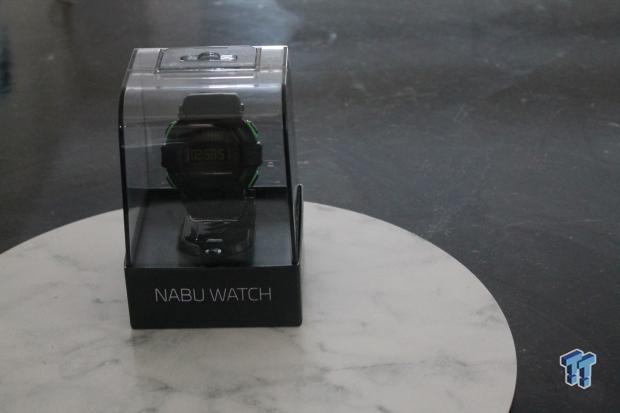 | | |
| --- | --- |
| Performance | 70% |
| Quality including Design and Build | 70% |
| General Features | 60% |
| Bundle and Packaging | 70% |
| Value for Money | 70% |
The Bottom Line: While it's fairly good at what it does, it's hard to find a place for the Razer Nabu Watch due to limited features and a large frame.
PRICING: You can find products similar to this one for sale below.

United States: Find other tech and computer products like this over at Amazon.com

United Kingdom: Find other tech and computer products like this over at Amazon.co.uk

Australia: Find other tech and computer products like this over at Amazon.com.au

Canada: Find other tech and computer products like this over at Amazon.ca

Deutschland: Finde andere Technik- und Computerprodukte wie dieses auf Amazon.de
We openly invite the companies who provide us with review samples / who are mentioned or discussed to express their opinion. If any company representative wishes to respond, we will publish the response here. Please contact us if you wish to respond.