Kingston HyperX Cloud Core Gaming Headset Review
Set out to entice entry-level gamers into the HyperX zone, the Cloud Core gaming headset is compatible with PC, Max, PS4, Xbox One and Wii U.
Published
5 minute read time
TweakTown's Rating: 92%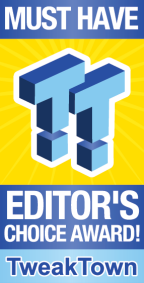 The Bottom Line
Kingston's HyperX department has created another winner with the Cloud Core. It's cheap, comfortable, and extremely sturdy, while providing the best sub-$100 sound quality I have heard to date.
Introduction
With the Cloud and Cloud II headsets both receiving stellar reviews (Editor's Choice) from myself in the recent past, HyperX has provided me with the baby brother in this Cloud series - the Cloud Core.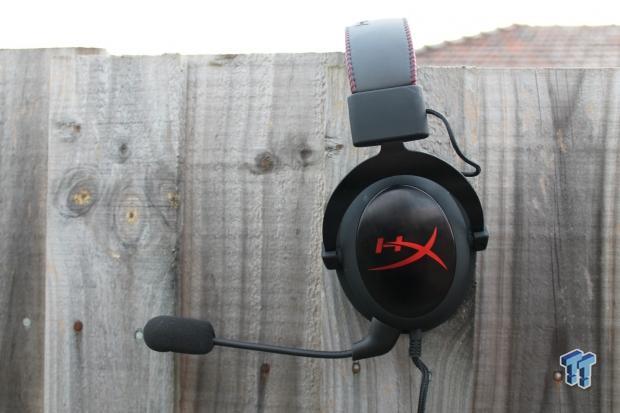 Set out to fulfil the needs of entry-level enthusiasts and aimed at a younger audience, this similar-looking Cloud Core headset brandishes a 3.5mm connection with a 2.0 driver design. How does this cheaper model stack up when compared to the rest? Read on to find out.
Specifications
Utilizing 53mm neodymium drivers to provide a 2.0 sound experience, the HyperX Cloud Core features a leatherette headband, memory foam leatherette ear pads, closed ear cups, an aluminum frame and a detachable microphone.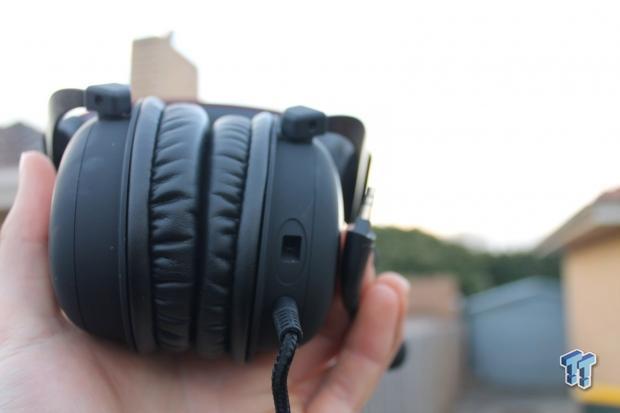 Connected to your device through a single 3-ringed 3.5mm jack or through the provided 2m long extension which offers dual 3.5mm jacks for sound and microphone, this headset is devoid of the USB and 7.1 virtual surround experience that the Cloud II offers. The drivers in the Cloud Core offer a frequency response of 15Hz - 25 KHz, an impedance of 60 Ohms and a maximum output power of 150mW. This information alone shows that we're looking at around a 50mW output higher and almost-double the Ohms on offer than competing headsets, once again accentuating the HyperX quality I have experienced in the past.
Without forgetting the microphone, this detachable component brandishes a frequency response of 100 Hz - 12 KHz, a sensitivity @ 1kHz of -39dB +/- 3dB and is set to pick up sound in a cardioid pattern with an impedance of < 2.2 KOhms. This microphone will work through your tablet, PlayStation 4, Mac or tablet by utilizing the 3-ringed design. You will need to plug in the extension cable for dual 2-ring 3.5mm connections for PC and utilize an adapter (not included) for Xbox One compatibility.
Pricing & Availability
Being released to market soon, the HyperX Cloud Core will set you back $69.99 MRSP in the United States. This price-point puts it at the entry to mid-level range, competing with headsets like the Tt eSPORTS Shock (original) and more. If the sound on offer is anything decent, you can be sure that this headset will come out a winner in this review.
What's in the box?
Providing the 2m extension cable which sees a single 3.5mm jack turn into two 3.5mm plugs, one for audio and one for microphone, Kingston has also included a detachable microphone with rubber plug. This little plug fills the hole when your 3.5mm-connected microphone is taken away.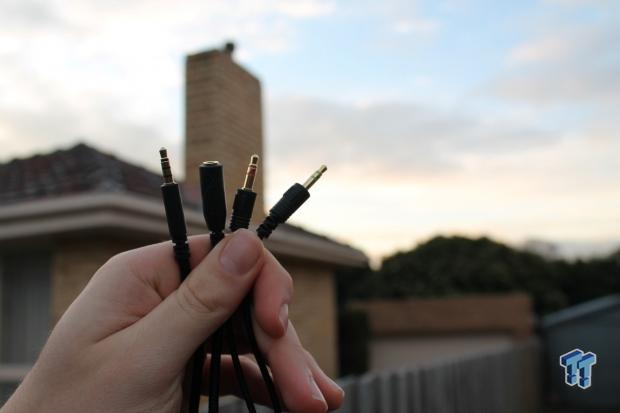 Coming with the same issue as with many other headsets, there's no carry pouch or case in sight. Once again nothing massive, but with Kingston being a massive promoter of eSports, LANs and competitive gaming, one would assume that a carry pouch would be included in order to keep your precious product safe and free of marks or scratches. The rubber grommet is also extremely easy to lose, with no pouch to store it in or way to have it hang from the headset itself.
Let's dig deeper
As seen with the other Cloud models, the comfort and build quality of this model is great. It's not quite on the comfort level of an expensive pair of Sennheiser headphones or the more expensive Cloud II, but it's similar to the original HyperX Cloud and much better than many headsets in its price range.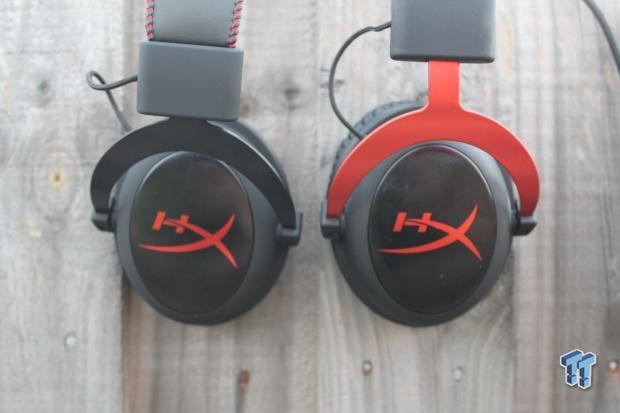 The ear cups are soft and the aluminium base cannot be promoted enough. It provides longevity and removes the common issue of brittle plastic headbands that many other headsets experience. The overall size is a little smaller than the Cloud II and this is noticeable on my head (larger in size) and makes my ears feel a little hotter, combined with slightly less comfort. Given this, I'm really just nit-picking as the comfort is much better than most other headsets around this price range and there's nothing to worry about realistically.
There's no LEDs or flashy exterior options, which suits some but not others; this is completely up to personal choice. I also prefer the Cloud II microphone in the way that the foam on the end is round and not elongated, I find this design doesn't distract me as much as the round Cloud Core microphone does, but once again, this is a small issue. The cord is plenty long enough and feels like it will last quite some time. The last few months of using my Cloud II has reported no issues and the Cloud Core cable is made of the same material.
A Dota2 analysis
I've decided on jump back on the Valve train in preparation for The International 5. Dota2 can easily allow you to experience a full range of sounds - ranging from Tidehunter's bass-laden ultimate (Ravage) to Sniper and his annoying tinny 'Shrapnel' ability.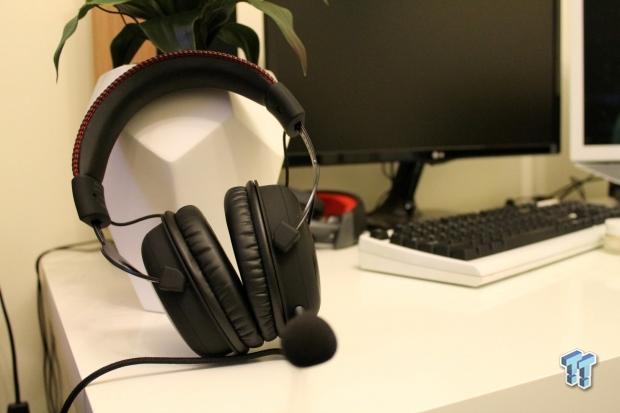 The result was something to be expected - it's great. Likening to the Cloud in comparison, it seems that Kingston has released the Cloud Core in order to help fill out a complete range of differently priced headsets. Even through the Cloud Core has a slightly different name to the two other models, it helps explain that (in order), those on a budget should be looking at the Cloud Core or slightly more expensive Cloud, with those looking for some extra performance should be looking into the Cloud II.
Don't stop the music
Music is a big part of any gamers' experience these days. Services ranging from iTunes to Spotify keeps us connected to the musical world 24/7 whilst browsing Reddit, playing casual games or relaxing while in matchmaking queues.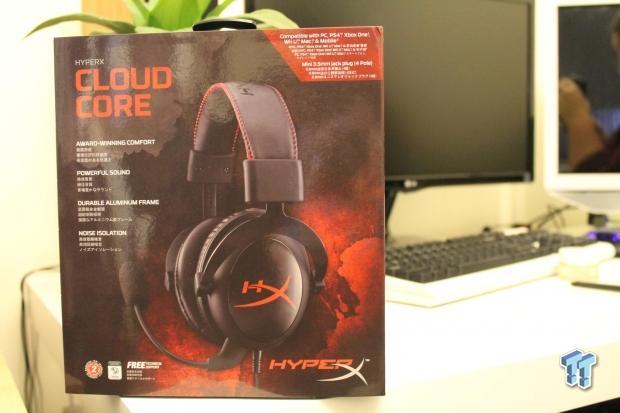 Listening in to Pink Floyd's 'Shine On You Crazy Diamond' reports back a good experience. When compared to the Cloud II, this headset lacks the rumbling bass and the clarity isn't quite as crisp, but parts of it are certainly present. I've tested virtual 5.1 and 7.1 headsets at over $140 that have sounded much worse than this. Don't get me wrong, the Cloud Core won't blow away any audiophile, but someone looking at a sub-$100 headset for gaming and general PC use should be as impressed as I am.
Moving on to something a little heavier like 'Ayy Ladies' by Travis porter and Tyga shows off the lack of punchy bass, but at there is still some present. Turning it up to full volume shows the quality that these drivers portray, ensuring that no loss of quality in sound is experienced. Cheaper headsets will literally hurt you with its lower quality when pumped up to 100%, showing a major degrade in already-average sound, the Cloud Core does not have this issue.
What's Hot
The sturdy feel: The aluminum base is an amazing addition in order to keep your headset lasting for a long time.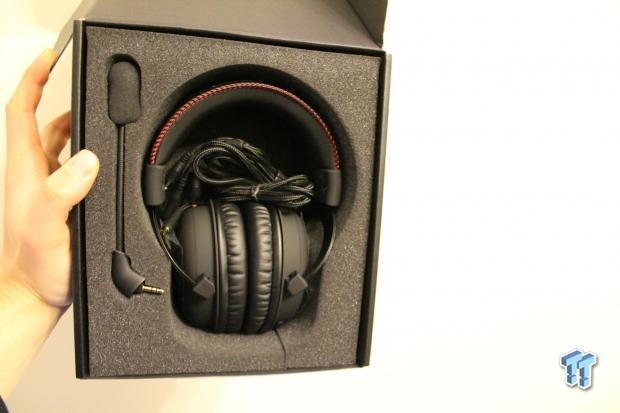 Easy to clean: The leather and aluminium allow for an easy cleaning regime keeping your headset fresh and clean.
Comfort in the long run: The earcups are soft and the headband feels great. Those with larger heads will experience issues after 90 minutes of gameplay. If you're worried you should be spending the extra on a slightly bigger Cloud II.
Sound quality versus price: One word - amazing. Much better than many $120+ headsets I have tested, the Cloud Core provides sound quality that doesn't degrade when the volume is turned up, fairly clear sounds and a nibble of bass punch. There's nothing more you can ask for a headset of this price.
What's Not
Lack of accessories: It would be great to see Kingston include a carry pouch and a sticker for the fans. It's inexpensive and wins some easy brownie points.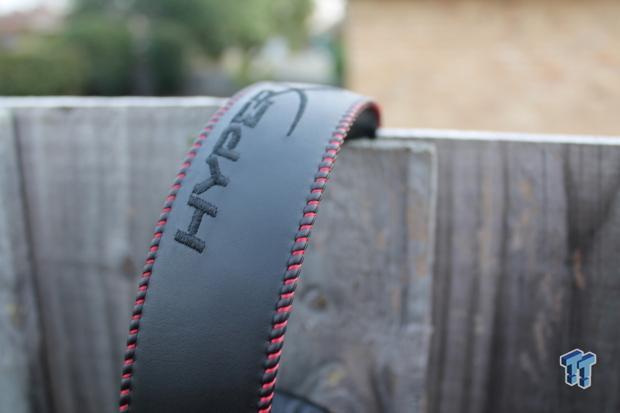 Final Thoughts
The headset looks clean, its design is simple, the build quality is amazingly sturdy, and the sound quality for the price is unbeatable. If you're looking for a cheap and comfortable headset there is nothing better I could recommend at this time. However, if you're looking for absolute sound quality, remember that this is a gaming headset and you should be looking at other brands.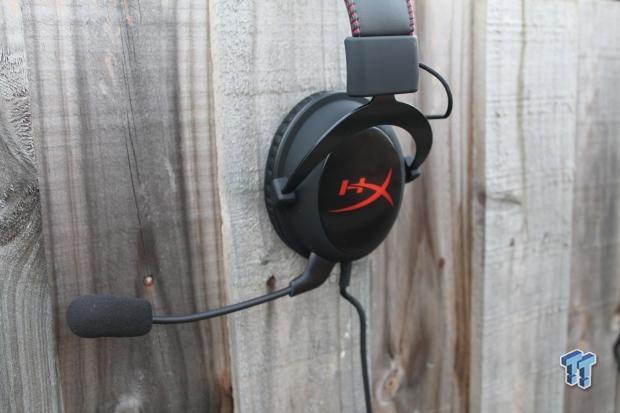 Those with larger heads (like me) may experience some comfort issues around the 90 minute mark of use, if so you need to, look into larger headsets as it seems this model is literally just a smaller Cloud II. Kingston has created another winner with the Cloud Core. It's cheap, comfortable and extremely sturdy, while providing the best sub-$100 sound quality I have heard to date. It's also worth noting that Xbox compatibility comes around through an adapter, as explained in the user manual.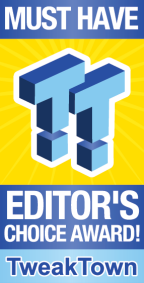 | | |
| --- | --- |
| Performance | 90% |
| Quality including Design and Build | 95% |
| General Features | 95% |
| Bundle and Packaging | 80% |
| Value for Money | 99% |
The Bottom Line: Kingston's HyperX department has created another winner with the Cloud Core. It's cheap, comfortable, and extremely sturdy, while providing the best sub-$100 sound quality I have heard to date.
PRICING: You can find products similar to this one for sale below.

United States: Find other tech and computer products like this over at Amazon.com

United Kingdom: Find other tech and computer products like this over at Amazon.co.uk

Australia: Find other tech and computer products like this over at Amazon.com.au

Canada: Find other tech and computer products like this over at Amazon.ca

Deutschland: Finde andere Technik- und Computerprodukte wie dieses auf Amazon.de
We openly invite the companies who provide us with review samples / who are mentioned or discussed to express their opinion. If any company representative wishes to respond, we will publish the response here. Please contact us if you wish to respond.