Cooler Master CM Storm Ceres 500 Gaming Headset Review
Built like a $200 headset, this mid-range headset offering allows you to game on over multiple formats, including PC and console. Here's our review.
Published Sun, Feb 8 2015 12:50 PM CST
|
Updated Tue, Nov 3 2020 6:59 PM CST
Introduction, Specifications, Pricing & Availability
CM Storm has come leaps and bounds in regards to their whole peripheral range. Seeing them start off as an-off shoot of the popular case, cooler and power supply brand Cooler Master, they've really made a name for themselves thanks to feedback from sponsored professional gamers and some solid R&D groundwork.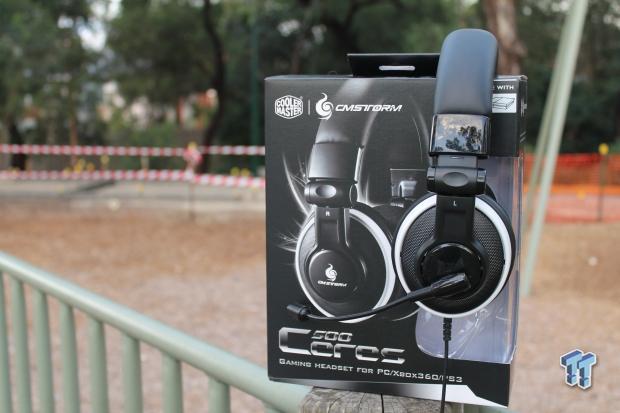 With this being my first take-home CM Storm offering, I decided to keep a very open mind. I've followed their development throughout the last few years, often making my way over to their booths at various of trade shows, eSports events and competitions that I have either been competing in, working at or visiting as a spectator.
Previously using the Tt eSPORTS Dracco Captain, I expected this to fare quite similarly. Both headsets are of similar price ranges and both companies have similar experience in the peripheral field. However, rated slightly cheaper ($20 on average), the Ceres 500 comes with the ability to function on multiple platforms including the Xbox 360, PS3, PS4 and PC, whereas the Dracco Captain is natively PC-only.
Specifications
As mentioned, this is a mid-range headset. Coming in at $55 when seen on Amazon, this offering from CM Storm will provide you with a basic 2.0 stereo sound output powered by 40mm drivers. Its sensitivity is rated at 116dB ± 4dB and the frequency response is listed as 20 Hz - 20,000 Hz.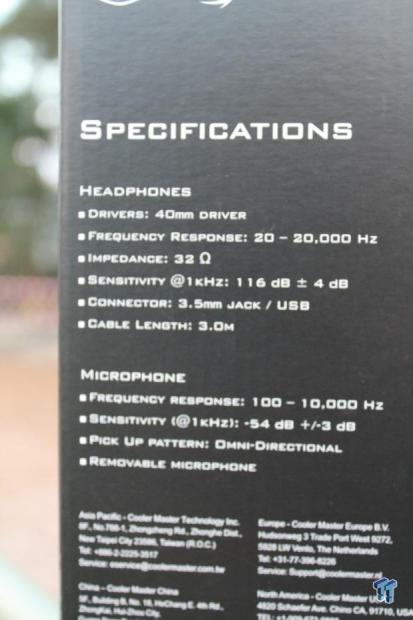 One of the interesting inclusions is their microphone attachment. Set as a 3.5mm connection, it snaps in quite nicely and can be dismounted quickly stored away as you see fit.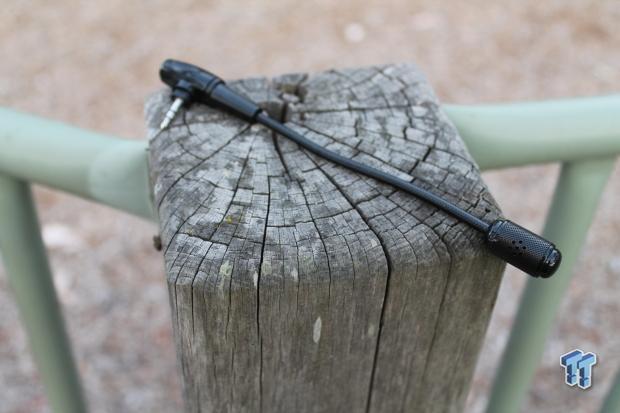 Although rated at 1.06 lbs in total weight, the headset feels quite light in the hands and when on the head. This would be thanks to the plush leather headband and large cloth circular ear cups that are over-ear in design - easily fitting over my large head without providing pressure on my skull or ears.
Furthering the list of specifications and features includes the actual connection options to various devices. Unfortunately, this headset will connect to your PC though USB, seeing the 3.5mm jack used for audio console applications and the USB then turning into a power-only supplier.
Lastly is the microphone specifications - stated by CM Storm, with the sensitivity at 1kHz, the Ceres 500 is rated at -54 ± 3dB with the frequency response being 100 Hz - 10,000 Hz. My friends in mumble and Skype were able to hear me loud and clear - marking what I believe to be a turning point in gaming headset microphone technology. Gone are the days of microphones being bass-less and washed out by almost any background noise. I've come to discover that most decent headsets released from early 2013 onward generally has a very decent voice option.
Pricing & Availability
As previously mentioned, the CM Storm Ceres 500 is listed for a low to mid-range price point of $55 when seen on Amazon's US store. This is rated at $20 above its smaller-sibling, the Ceres 300, which offers a very similar package without some of the luxury extras and comfort options.
What's in the box?
Featuring various console and PC connection cables, CM Storm's Ceres 500 also comes with a very handy guide showing you clearly displayed diagrams on how exactly you should connect it to each system - this guide states what cables to use and where they go. This is something that is overlooked by other companies, seeing them often assume that you know how these things work.
This is a surprisingly simple package from CM Storm, with no extensive manual, carry pouch or accessories of any kind included. In the future, we'd like to see CM Storm follow suit of companies by providing handy carry-pouches for their products. Not only is it a cool looking inclusion, but it actually helps in general transporting use and product protection when travelling.
PRICING: You can find the Cooler Master Ceres-500 Foldable Gaming Headset for sale below. The prices listed are valid at the time of writing but can change at any time. Click the link to see the very latest pricing for the best deal.
United States: The Cooler Master Ceres-500 Foldable Gaming Headset retails for $59.99 at Amazon.
Canada: The Cooler Master Ceres-500 Foldable Gaming Headset retails for CDN$68.26 at Amazon Canada.
A Closer Look & How They Feel
Let's dig deeper
As mentioned before, this headset offers a nice and light-feeling package when compared to other headsets I've used in the recent past (Tt eSPORTS Dracco Captain and Tt eSPORTS Shock 3D 7.1 in particular), however, when wearing the headset in order for me to take some photos, the first thing my girlfriend said was "wow, these are pretty heavy".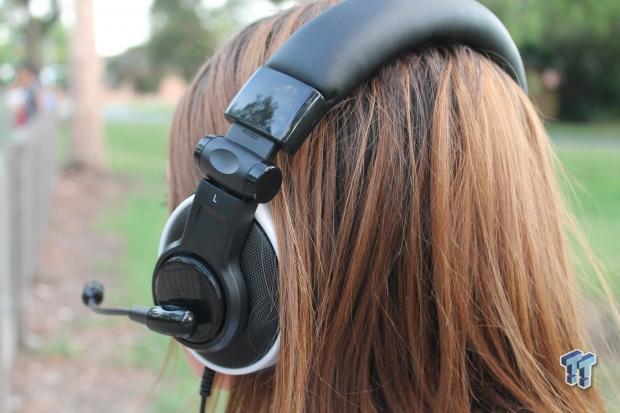 Using an over-the-ear circular ear cup design, I haven't had any major discomfort or 'hot ear' issues when gaming and working for up to 10 hours at a time (with short breaks). However, because the ear cups are made of cloth and not leather, you may have some issues when taking off and putting on the headset repeatedly - this is due to cloth material being more abrasive when rubbed on your ears and head.
But oh boy, that headband. Not only does it make this headset look like it's worth over double its retail price, it's also the most comfortable regular style headband I've used in my life. The silky soft leather provides brilliant cushioning for long gaming sessions, adding greatly to the overall comfort of this headset.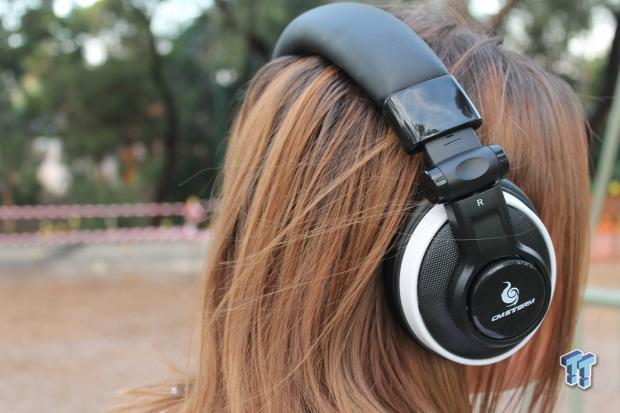 The microphone is easily detachable, as mentioned before, and offers an easy-to-bend design, meaning you can confirm it to your needs. This is a much better option than seen on most other manufacturer's microphone booms, with this creating almost 100% flexibility with no worry of breaking the internals.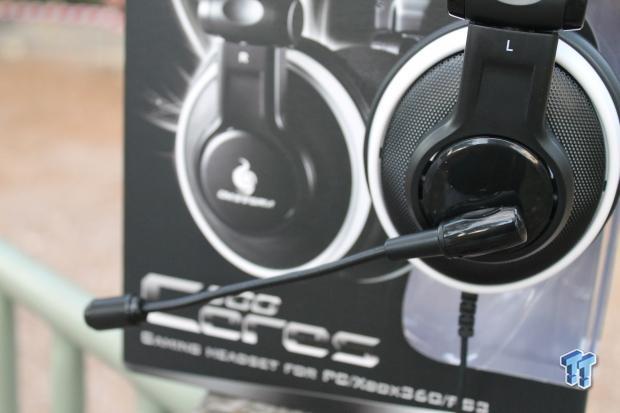 Overall, the only real improvement I would like to see CM Storm make is to add leather ear cups into the mix, even if it makes the headset cost an extra $5 in-store.
The Listening Experience - its time to game
A Dota 2 and Wickland FPS analysis
I have used the headset for approximately 12 different games of Dota 2, ranging from playing hard-carries to solo-lane farmers and 'bait and switch' support roles.
The headset lacks some bass as you should come to expect with all models based around the price range of $50-$80 retail. This lack of bass means the headset performs well when playing heroes with non-hard hitting spells like massive critical strikes on Phantom Assassin or Drow Ranger - but if you're looking for a bass-rattling massive impact ultimate experience like a Tidehunter Ravage, expect you to leave the game wanting something more.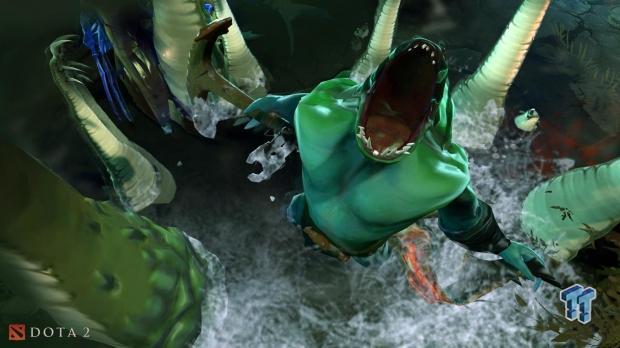 Wickland is an extremely cheap indie-developed arena FPS, based on the Unreal Engine - seeing similar game-play to Quake live, but with a medieval and monster twist.
This is where lack of bass shows. If you've got bombs exploding around you, shotgun shells going off and various things blowing up in the distance, the last thing you want is a large amount of bass rattling your ears and helping you lose focus.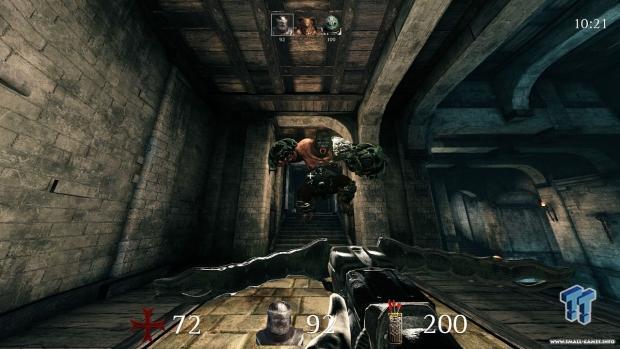 Think about this logically for a second - what kind of sound is a footstep? Footsteps are extremely important in most FPS titles, allowing you to hear where enemies are coming from and prepare accordingly - you can't hear this valuable information if you're being fed rumbling bass that overpowers everything else on offer.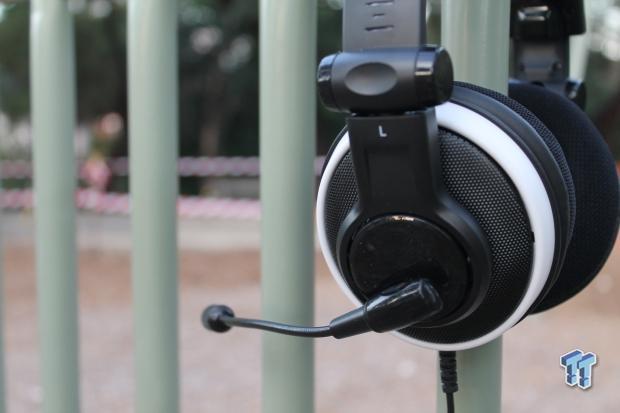 As for the microphone - no issues here whatsoever. This headset provides a nice and clear sounding voice, not disrupted by quiet speaker-played music in the background of my room.
What's Hot, What's Not & Final Thoughts
What's Hot
The headband: Adding massive value to this headset, the leather headband is actually good enough to push this headset into competition with $80-level headsets, even though it's only $55 in stores.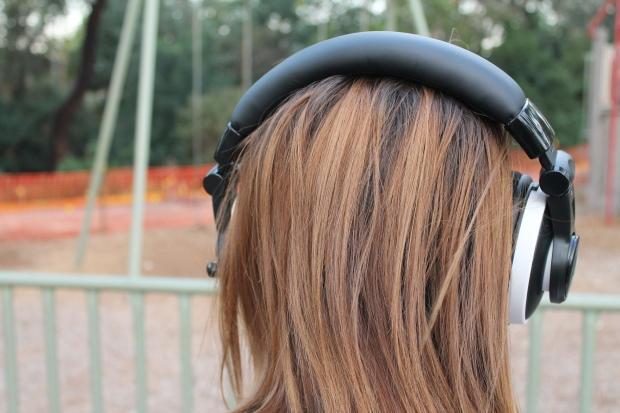 Comfort in the long-run: Once again related to the headband, the comfort is great. As long as you're not taking it on and off lots - the headset will last you just fine for extended gaming sessions.
Price tag: This headset looks like it's worth around $200 and functions like its $75 - all wrapped up in a $55 price tag, it's certainly value for money.
Compatibility: We haven't touched on this too much in the review, but for $55, you get compatibility with multiple consoles and the PC platform - this greatly outweighs almost every other headset rated at a similar price.
What's Not
Lack of bass: Sure, it's pretty good for some FPS implementations, but I would love to see CM Storm pack a little more punch into their 40mm drivers.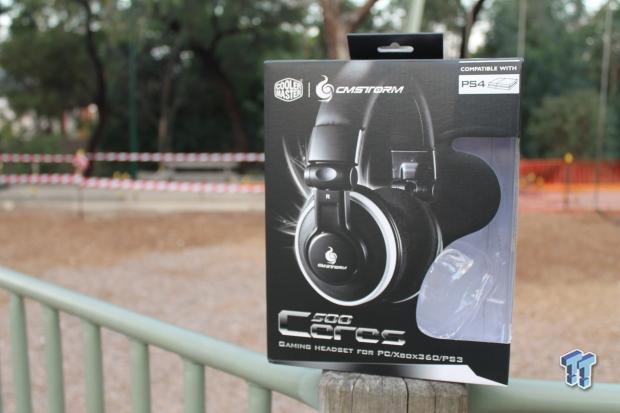 Cloth ear cups: To really tie off the leather headband, leather ear cups should have been brought into the design equation. Even if they added $5 to the shelf-value of the headset, it would be a worthy investment for any end-user to make.
Final Thoughts
Recommended for anyone looking for a sub-$80 headset, the CM Storm Ceres 500 will provide you with a treble-heavy comfortable headset that will look $200, perform like a $75 offering and only set you back $55 from the store. You can't argue with that.
However, if you're an audiophile, we suggest you look elsewhere and scold you for even thinking about a $55 option.
PRICING: You can find the Cooler Master Ceres-500 Foldable Gaming Headset for sale below. The prices listed are valid at the time of writing but can change at any time. Click the link to see the very latest pricing for the best deal.
United States: The Cooler Master Ceres-500 Foldable Gaming Headset retails for $59.99 at Amazon.
Canada: The Cooler Master Ceres-500 Foldable Gaming Headset retails for CDN$68.26 at Amazon Canada.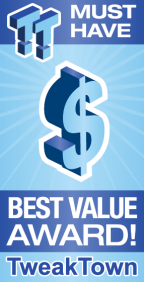 | | |
| --- | --- |
| Performance (audio quality) | 75% |
| Quality including Design and Build | 90% |
| General Features | 85% |
| Bundle and Packaging | 75% |
| Value for Money | 90% |
The Bottom Line: Cooler Master's CM Storm Ceres 500 gaming headset looks like it's worth around $200, performs like its worth $75, and costs you only $55 - you can't really argue with that.
PRICING: You can find products similar to this one for sale below.

United States: Find other tech and computer products like this over at Amazon.com

United Kingdom: Find other tech and computer products like this over at Amazon.co.uk

Australia: Find other tech and computer products like this over at Amazon.com.au

Canada: Find other tech and computer products like this over at Amazon.ca

Deutschland: Finde andere Technik- und Computerprodukte wie dieses auf Amazon.de