Razer Adaro Stereos Headset Review
Today Chris checks in with a review of Razer's Adaro Stereos headset. It's light and comfortable with lots of bass, but is the lack of treble an issue?
Published Tue, Feb 10 2015 9:16 PM CST
|
Updated Tue, Nov 3 2020 6:59 PM CST
Rating:

76%
Manufacturer: Razer
Introduction, Specifications, Pricing & Availability
Razer has become a staple when it comes to peripherals as a whole. Being one of the first 'gamer orientated' brands to his the market, you can often see Razer products sneaking their way into almost any gamer's lifetime in one form or another. With casual and professional gamers alike claiming that the DeathAdder mouse is the best shape in the world, I got my hands-on a pair of their Adaro Stereos headphones to test for myself.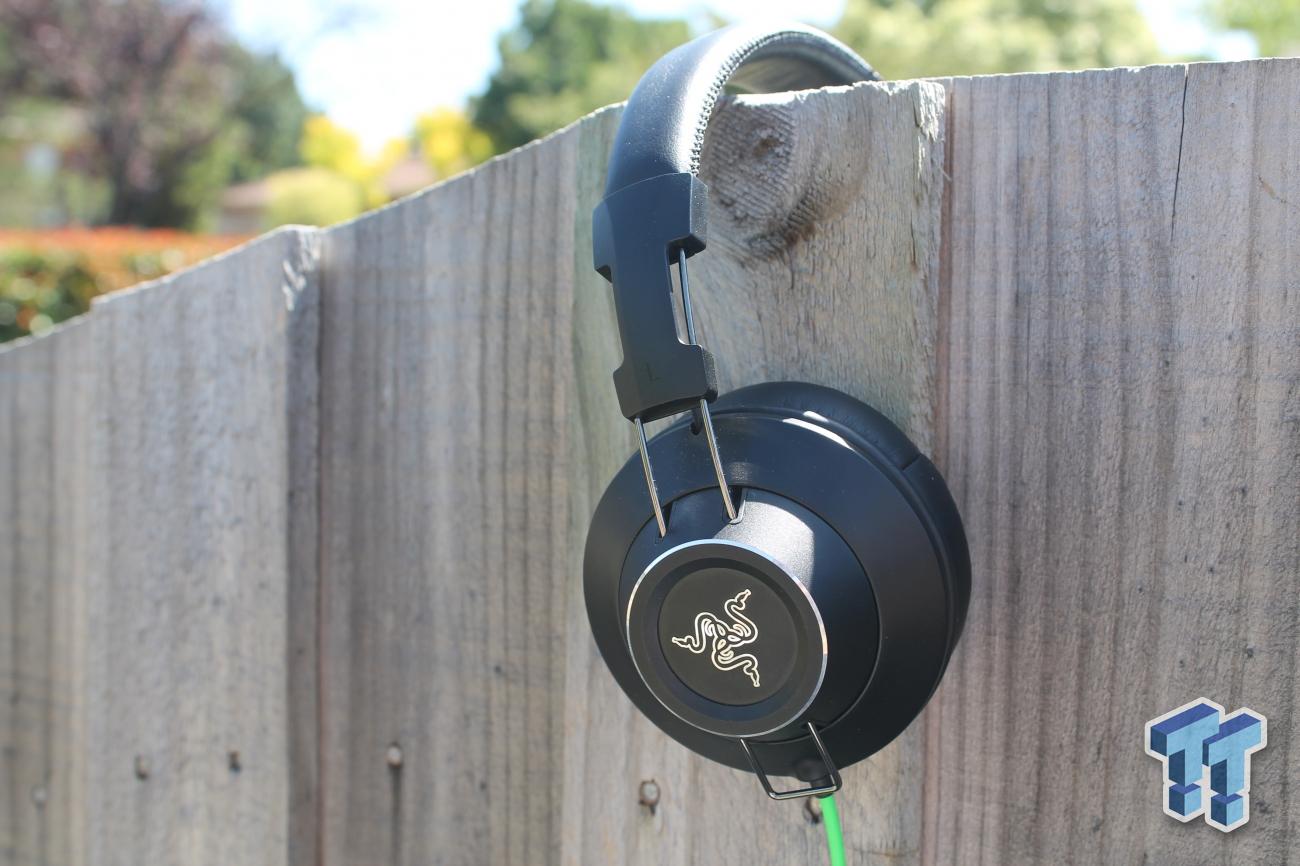 I'm going to be honest and say this is the first Razer product I have liked straight out of the box. As the DeathAdder shape isn't suitable for my grip and some of their keyboards not quite being my cup of tea, I was surprised by the plush, portable and lightweight feeling this pair of headphones gives you.
After reviewing the CM Storm Ceres 500 recently, alongside using my Tt eSPORTS Dracco Captain headset and the Tt eSPORTS Shock 3D 7.1 for a while, all of these offerings are quite similar in design - it's a nice change of pace to try out the Adaro. Read on for some more in-depth thoughts and analysis.
Specifications
Delivered without a microphone, these headphones contain a simple quote on the top of their packaging which reads "the art of sound." This confirms my initial thoughts in the fact that these headphones are offered not only toward a hardcore gaming audience, but also to those who enjoy movies and music.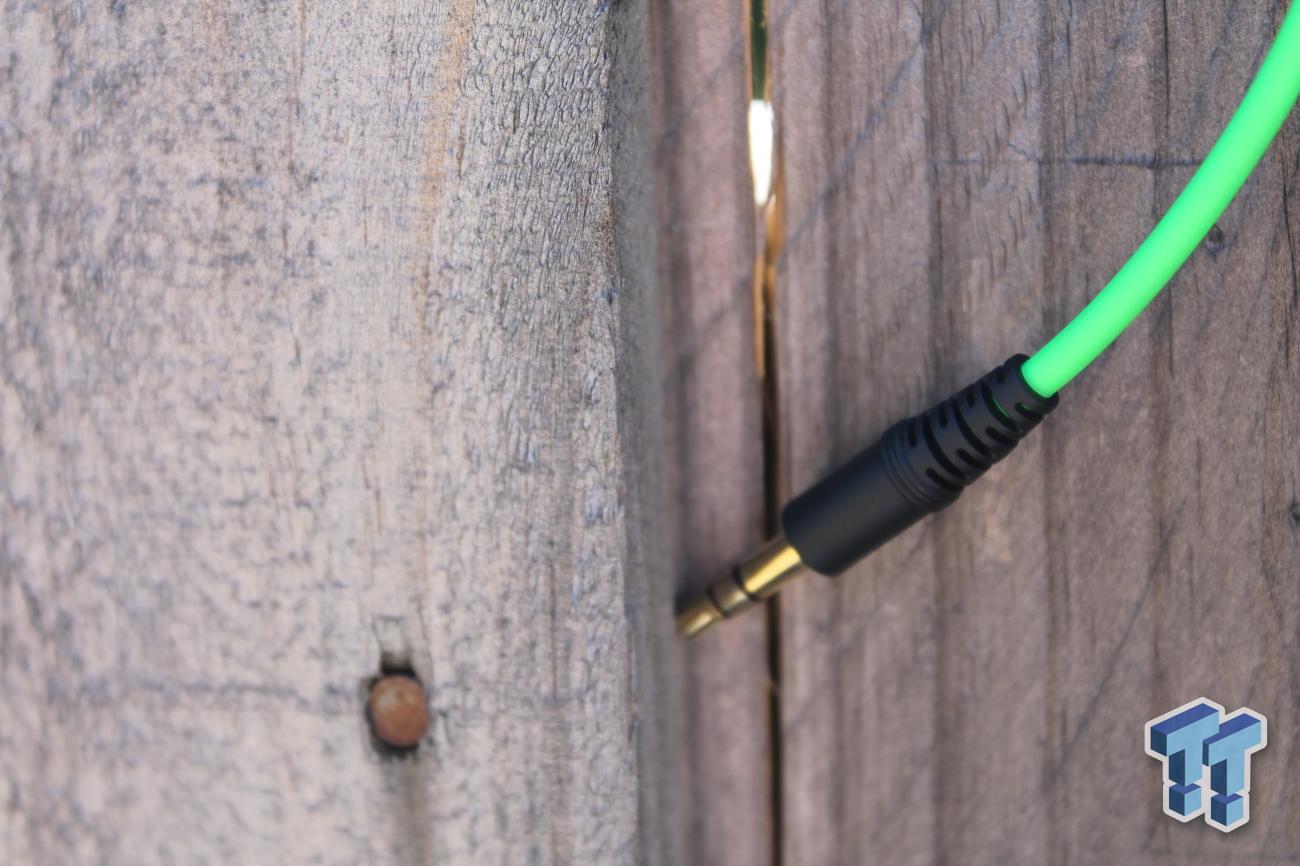 Featuring "custom tuned" 40mm dynamic drivers, plush leather on-ear cushions and a fully adjustable design, this headset is further-confirmed as something for lovers of music and travel.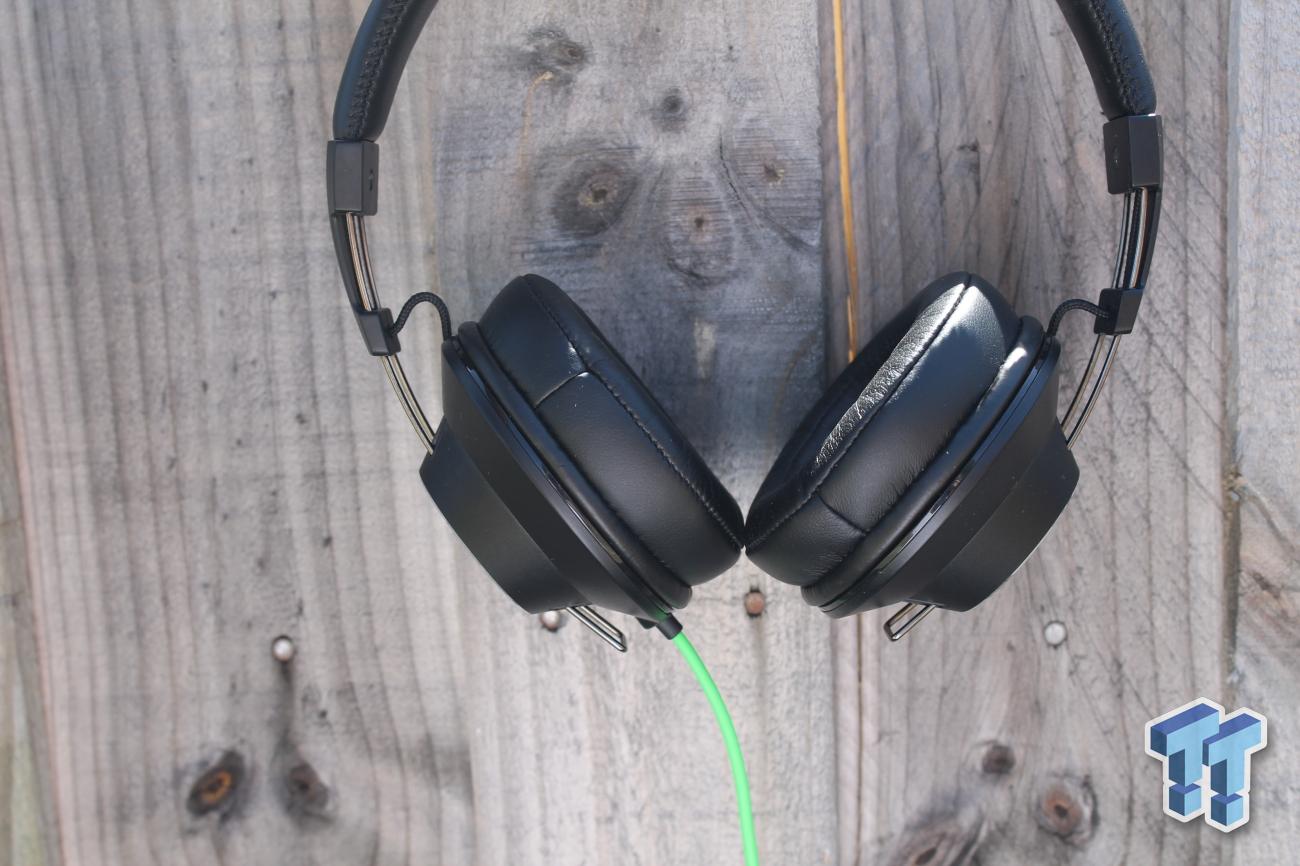 The technicalities in their 40mm driver offering include a frequency response of 20 - 20,000 Hz, an impedance of 32 Ohms, alongside the sensitivity at 1KHz being rated at 104dB ± 3dB and the whole package features an input power of 50mW.
Weighing in at only 0.4 lbs, this audio accessory feels like a feather when compared to my previous CM Storm Ceres 500, which hits the scales at 1.06 lbs in total weight.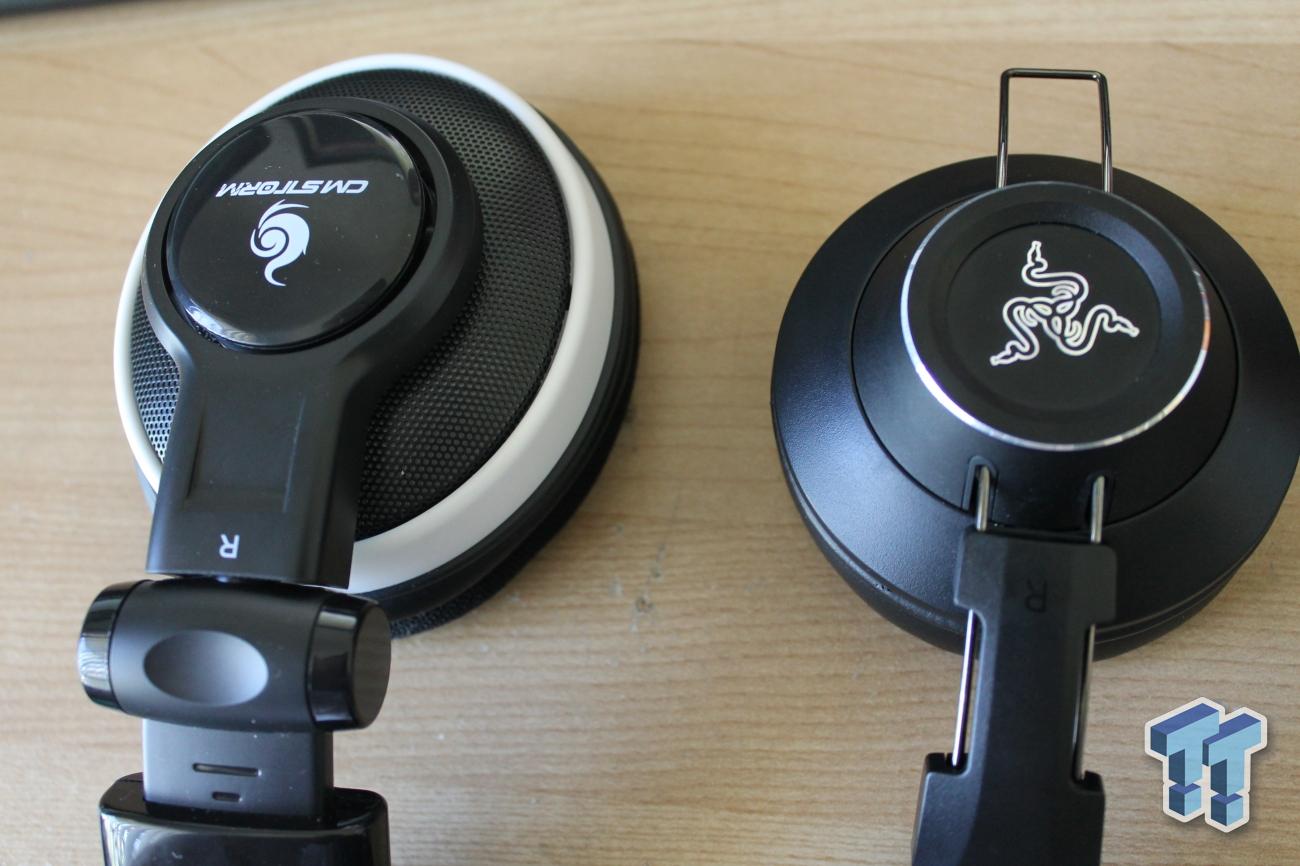 Pricing & Availability
The Razer Adaro Stereos is listed for a mid-range price point at $94.99 when seen on Amazon's US store. This is rated at a massive $100 lower when compared to the 'DJ edition' which comes in at $197.99 and it's far cheaper than the wireless option - listed for sale at $151.14.
What's in the box?
Featuring an extremely simple package, the Razer Adaro Stereos simply comes with the unit itself and a few different instruction and warranty booklets. Included also are the general-issue Razer stickers, extremely suitable to throw on your laptop lid or the back of your PC monitor, if you see fit.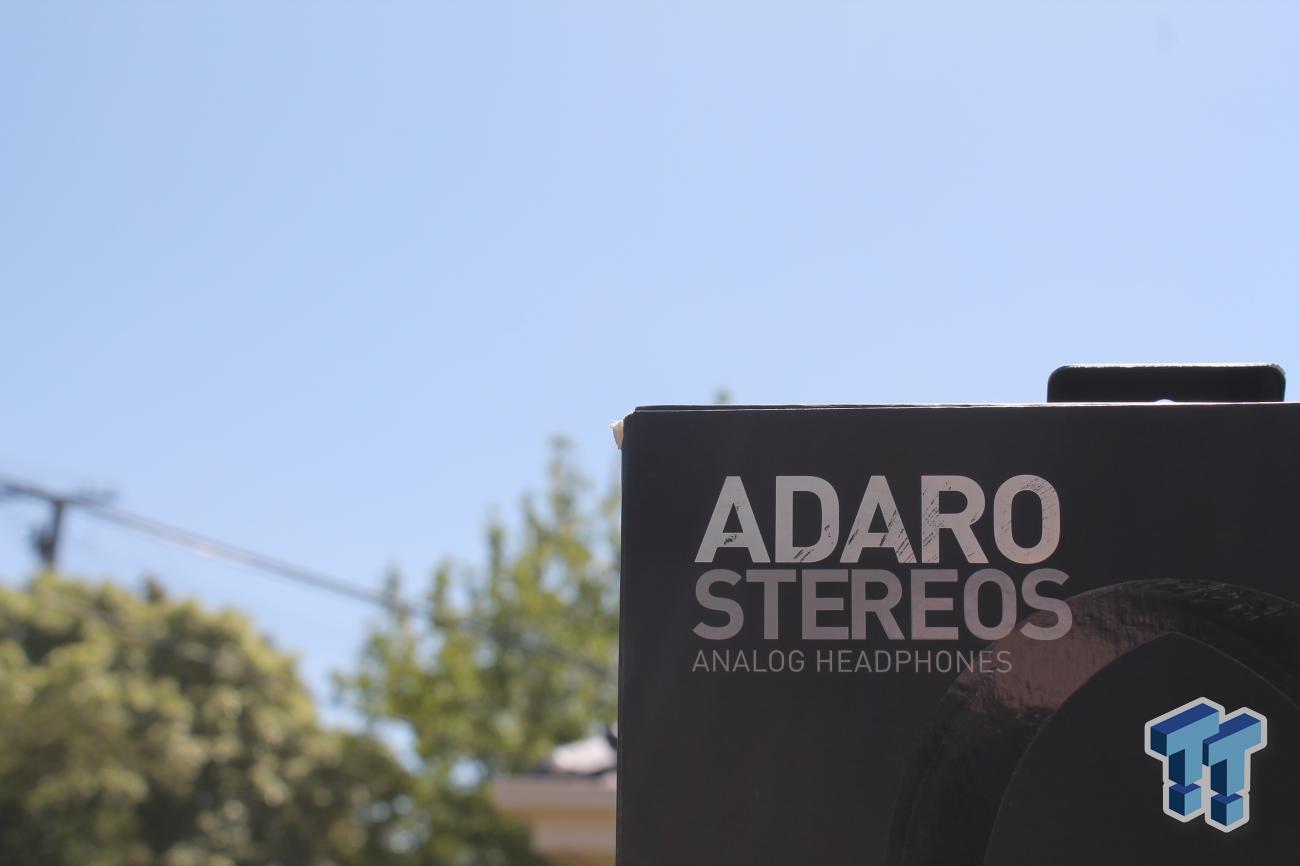 As Razer talks about portability quite often throughout their online spiel, sales promotions and the box itself, I was surprised to see no carry case included with the product - this would greatly help the transport of the items as I use my Tt eSPORTS carry-pouches on the regular when attending LAN events, travelling abroad or heading around to a mates place.
PRICING: You can find the Razer Adaro Stereos - Analog Headphones for sale below. The prices listed are valid at the time of writing but can change at any time. Click the link to see the very latest pricing for the best deal.
United States: The Razer Adaro Stereos - Analog Headphones retails for $94.99 at Amazon.
Canada: The Razer Adaro Stereos - Analog Headphones retails for CDN$82.99 at Amazon Canada.
A Closer Look & How They Feel
Let's dig deeper
As mentioned before, this headset offers a nice and light-feeling package when compared to other headsets I've used in the recent past (Tt eSPORTS Dracco Captain, CM Storm CERES 500 and the Tt eSPORTS Shock 3D 7.1 in particular), however, it puts a little bit of pressure on your head.
After three hours of wear, I started to notice my ears getting a little hot, and this is due to a few reasons. The headset must clamp tight to stay on as it is light and small, and the on-ear cushion design, coupled with the fact its leather, makes for hotter ears. It's no major concern and I've certainly had worse, however, it still can't beat in-ear options when on long-haul flights.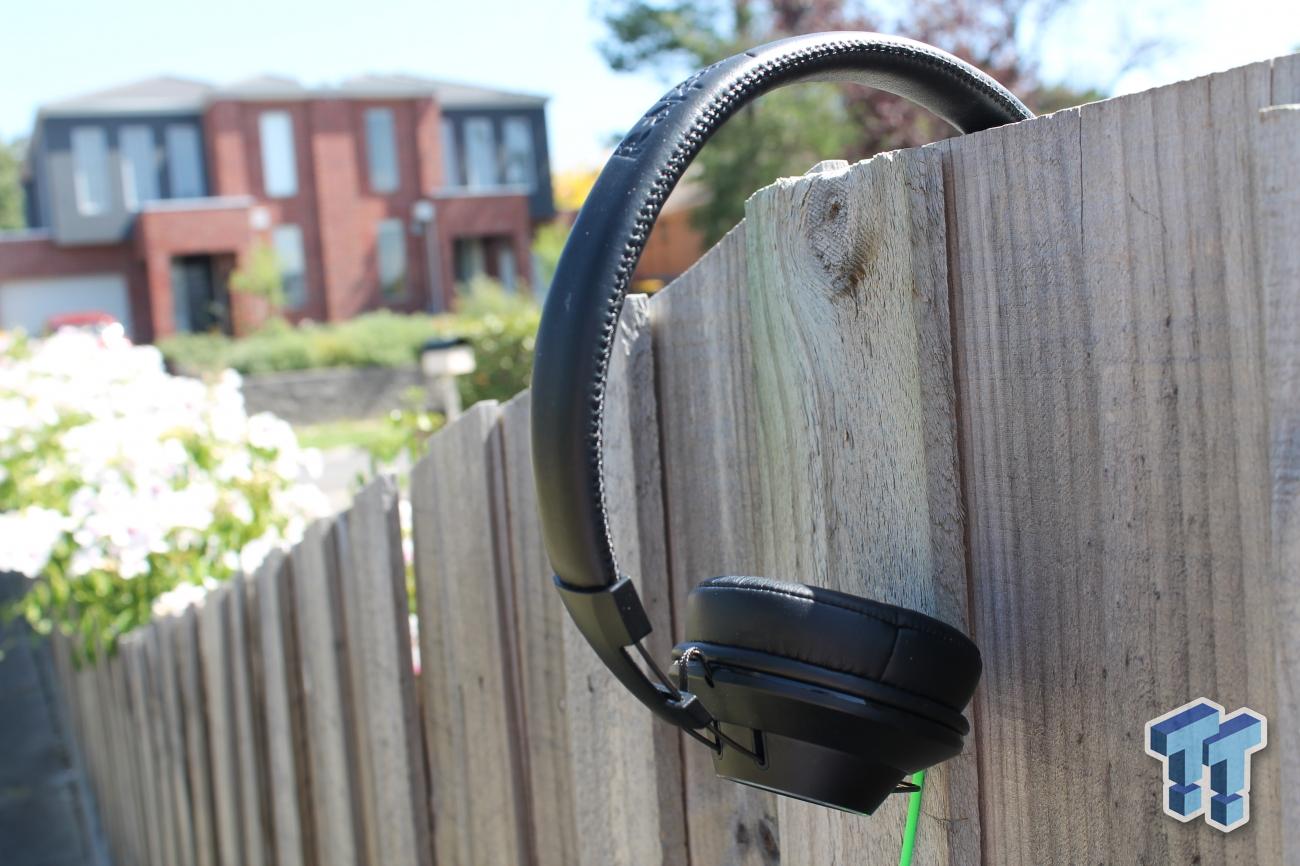 In the hand, the product does feel a little flimsy, however, after a few personal 'tests' which involved bending it different ways, throwing it on the ground and hitting it on the table, no damage was seen. The flimsy feel would be due to it being so small, bendy and light, coupled with the plastic outer shell on the ear-cups.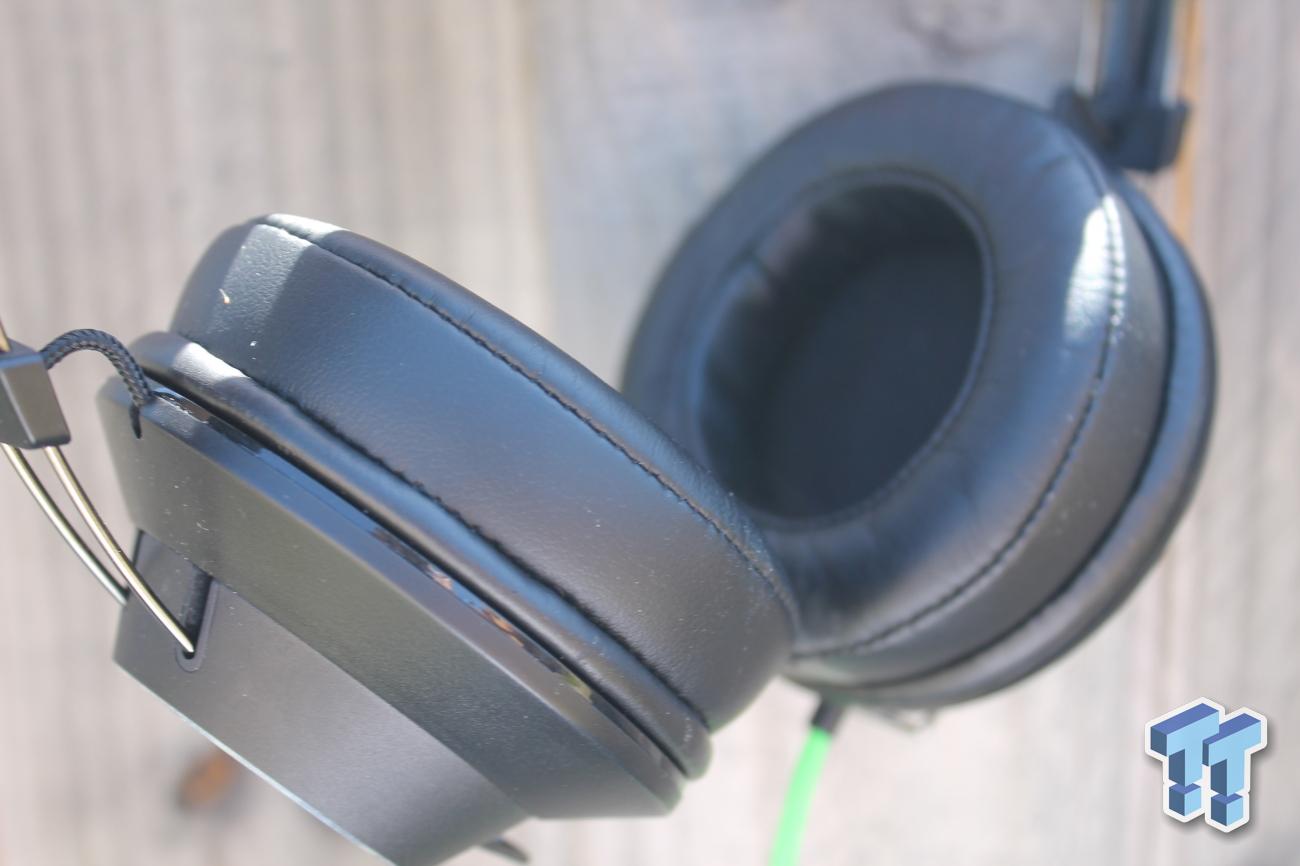 As mentioned, there is no microphone included with the product, so if you plan to use this as a dedicated LAN audio option, it might be okay, otherwise, I suggest grabbing a cheap USB option to take just in case.
The Listening Experience - it's time to relax and game
Music is my drug
As goes the words in Dizze Rascal's song, Big Dirty Stinking Bass, "I'm a baseline junkie and I like it funky." I listen to music almost every single minute I am awake throughout the day - while writing articles, while driving, while gaming and while chilling with friends - I'll even load up Spotify on my mobile while I'm cooking my lunch or dinner, this means I can test these headphones to their full abilities.
I'm also lucky in the fact that I listen to a ridiculous mix of different music. With Pink Floyd being my favourite band, I also tested the might of these cans on hardstyle (Warcry by AudioFreq), hardcore (King Park by La Dispute), some indie funk (Down with the trumpets by Rizzle Kicks) and some dirty rap beats (7th Chamber by Wu-Tang) and Warcry by AudioFreq.
My friend asked, "how were the cans?." Now besides describing how sore my chest was from our workout yesterday, I told him they were "okay," and that's about it. They're just okay. Featuring enhanced bass, songs with punchy kicks sound pretty great, bringing me back to the Defqon 1 experience, however, something a little more melodic like Pink Floyd just sounds really muddy and washed out.
I want to be the very best. The best there ever was.
CS:GO time! Coming from an extensive FPS background, seeing me play in top-6 Australian teams for a wide range of games like Battlefield 2, Battlefield: Bad Company 2 and Counter-Strike: Global Offensive, what better to do than to test this product out to the extreme? Below is me setting up my PC (Oakley jumper) at the first CyberGamer CGPL national CS:GO competition - on the main stage.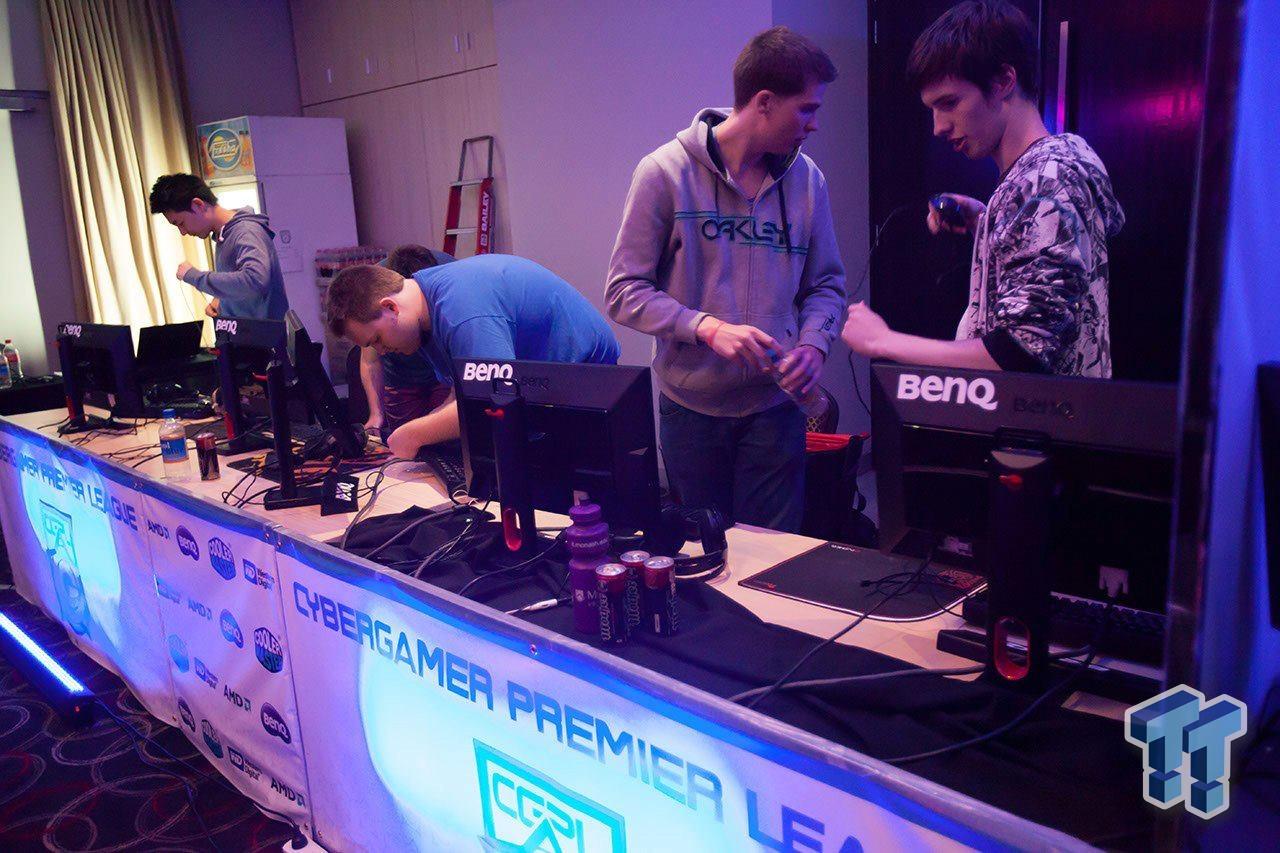 Now, e-credentials aside, CS:GO is one of the very few times I don't like to listen to music. Because of my competitive nature, I like my background silent and my game sound loud - and I mean LOUD. There's nothing more frustrating than getting caught out because you can't hear where the enemies are coming from, or copping a flash bang fully in the face thanks to you not hearing the 'chink' of one bouncing off a wall next to you.
Unfortunately, the extra bass in these headphones and the lack of clarity in the treble makes for an interesting experience. When bass-heavy weapons like the AWP or (surprisingly) the AK-47 are fired, especially when coupled with some grenade explosions, means that listening for crucial sounds like flash bangs and footsteps is almost impossible.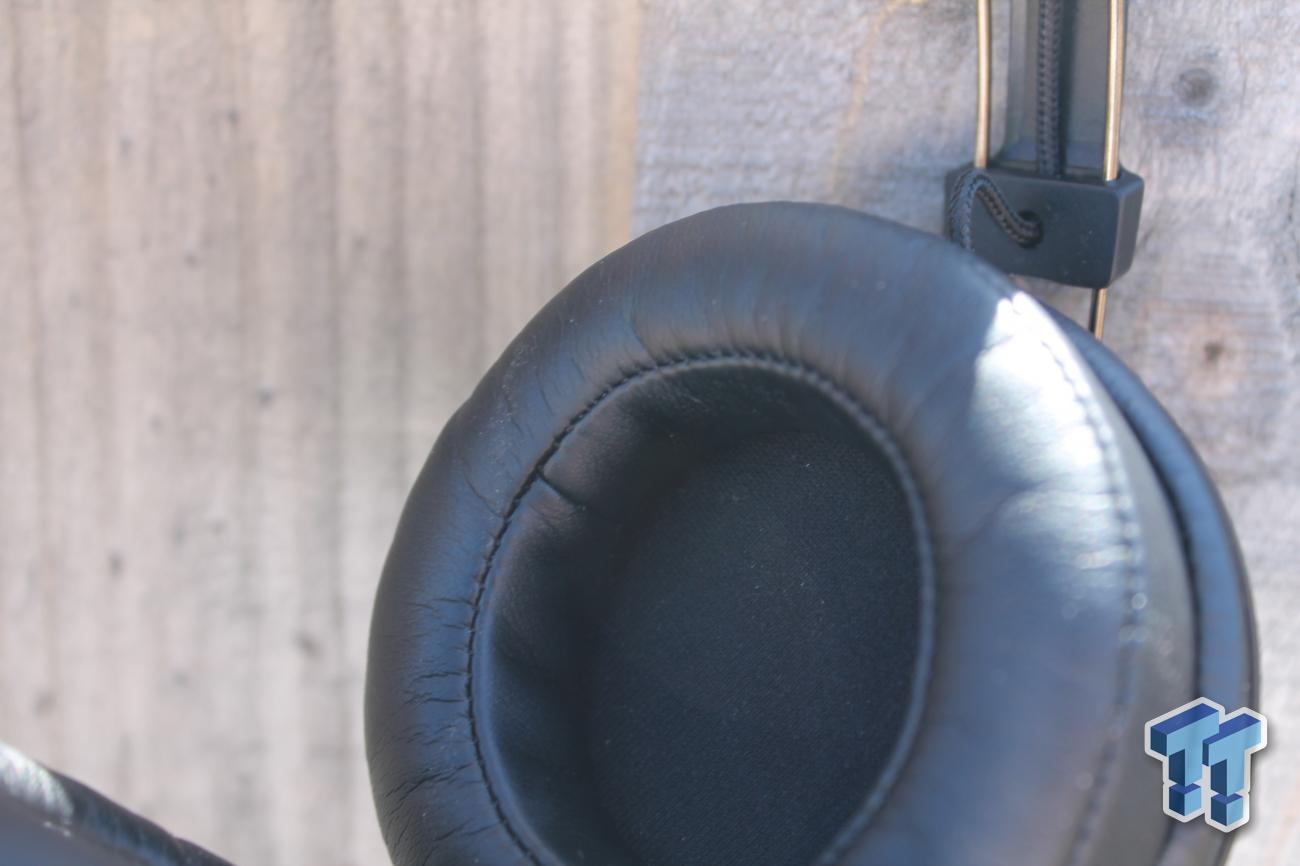 I understand that product this isn't designed specifically for gamers, but it would be nice if it was a little more tweaked towards a gaming experience, especially seeing as that is Razer's main customer.
What's Hot, What's Not & Final Thoughts
What's Hot
The weight (or lack of): This thing hits the scales at 0.3 lbs. That's almost one quarter of the weight of my old CM Storm Ceres 500, and less than half the weight of my Tt eSPORTS headsets, the Dracco Captain and the Shock 3D 7.1.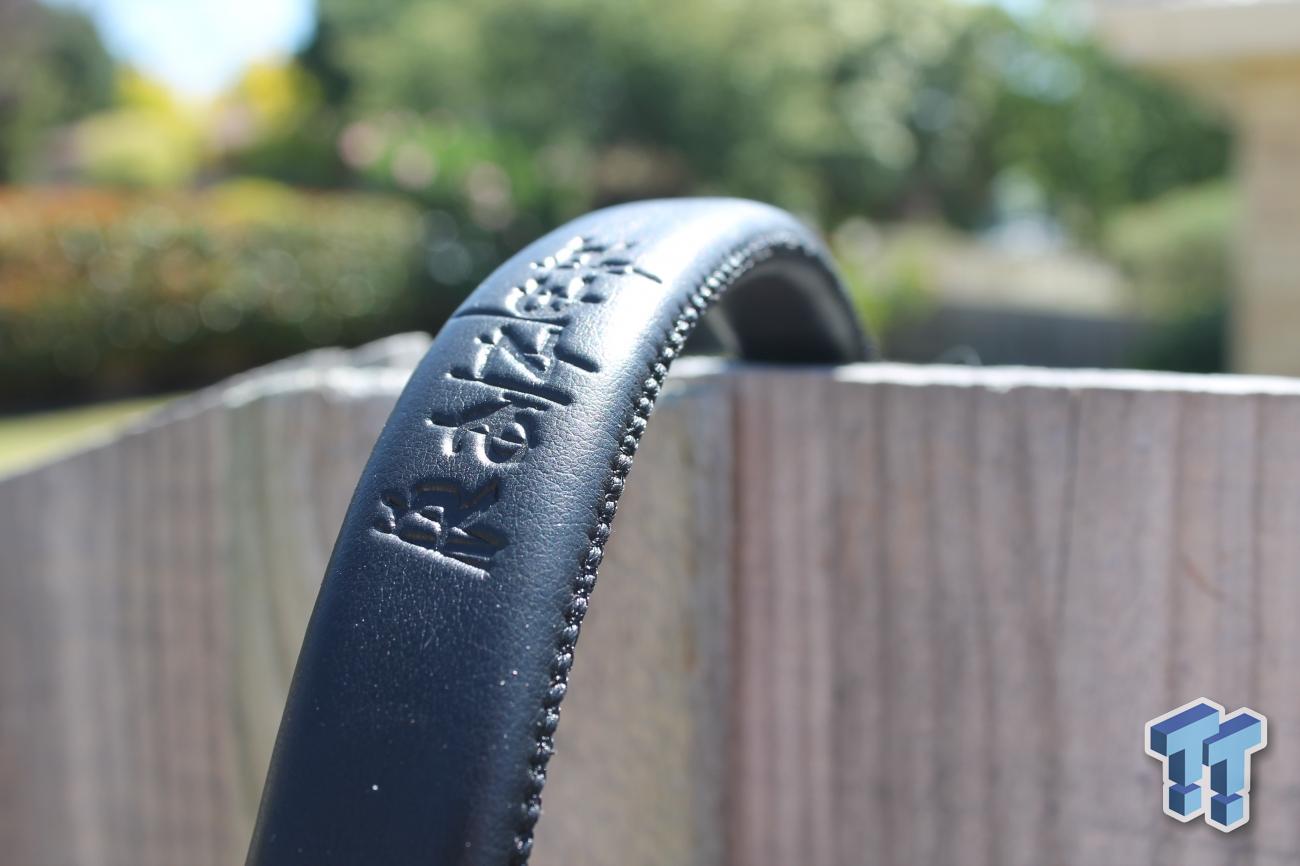 Portability: Largely related to the size and weight directly, this headset won't make any difference in weight as a permanent addition to your laptop bag or carry-on luggage.
Bass in your face: With extra bass support, the Adaro Stereos is great for movies, bass-heavy music and casual gaming sessions like World of Warcraft levelling, Battlefield 4 shenanigans and League of Legends drunk solo que.
What's Not
Lack of folding: For a headset that's so portable, I really wish the ear cups would fold in.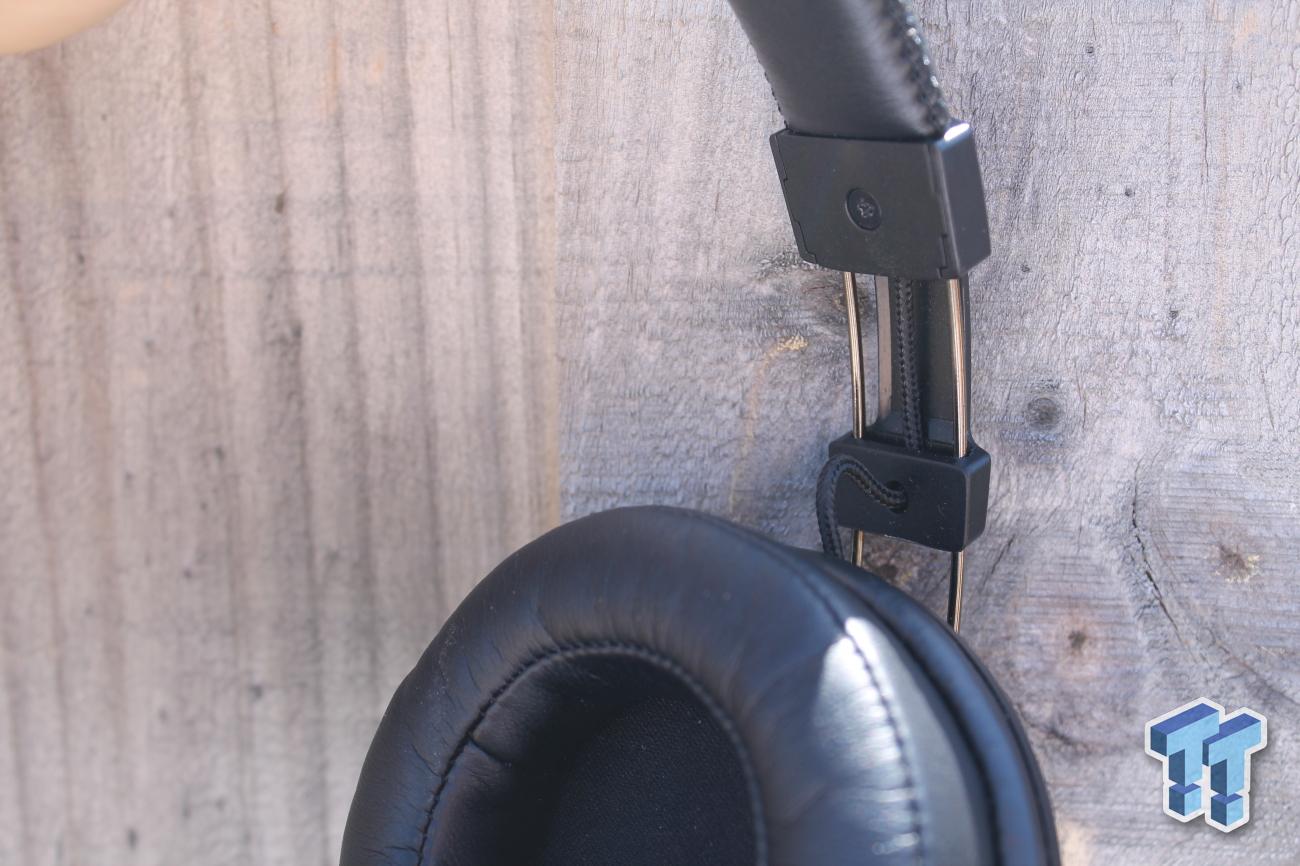 Lack of structure: Because the headset is so light and small in size, it feels a little flimsy. Although it seems robust to the eye, my hands tell me that it might be easily crushed if it somehow makes its way to the bottom of your bag or if its sat on by the lovely passenger next to you on the flight.
On-ear design: Make the headband a little bigger, enlarge the ear-cups and you have yourself a winner here Razer.
Final Thoughts
As I said before, make the headband a little bigger, enlarge the ear-cups and this audio accessory will be a real winner. Besides this, it's certainly a very viable travel option if in-ear headphones are not for you.
Being fairly comfortable with lots of deep bass and a plush, expensive feel, the Razer Adaro Stereos is worth the $94.99 price tag, however, if they could lower this is around $80, I think we'd see them sell off the shelves in a crazy fashion.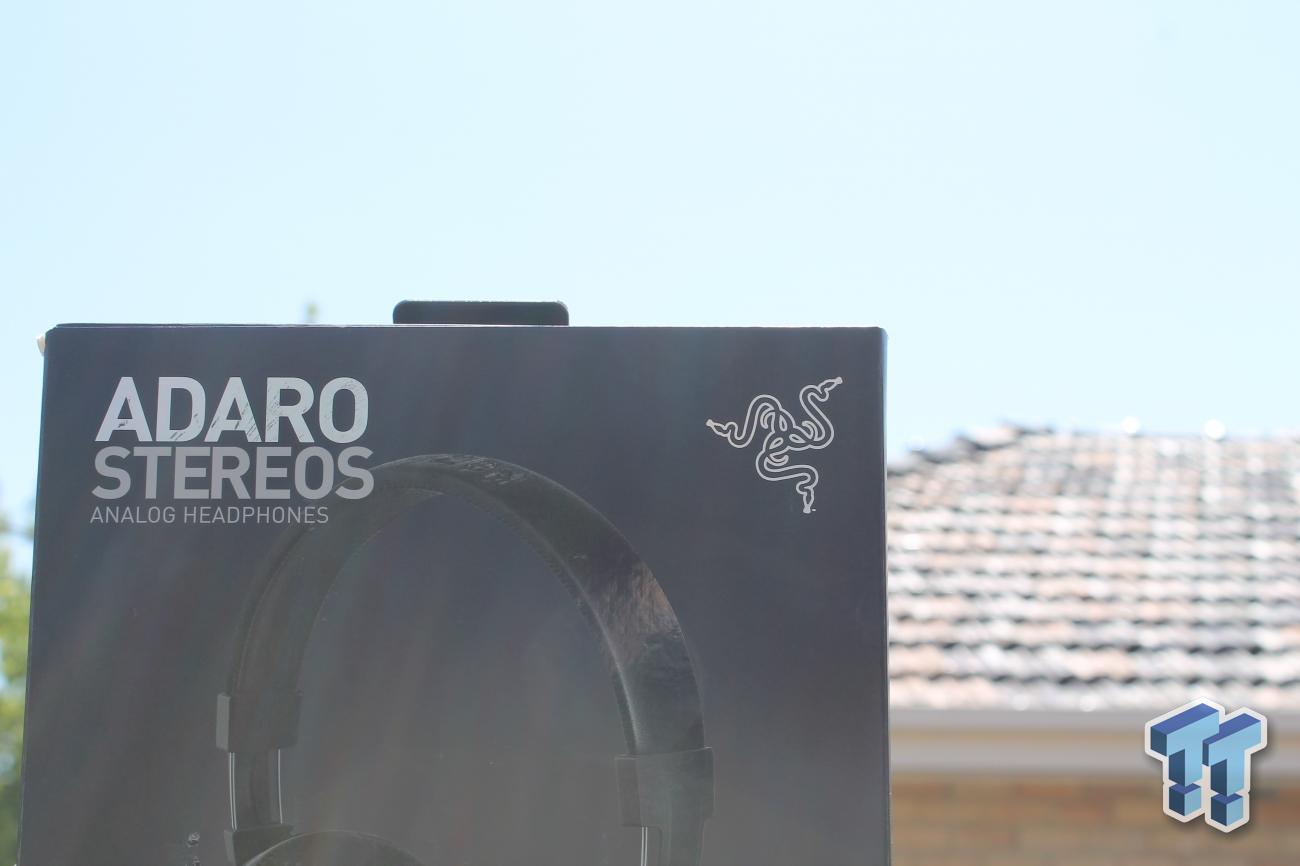 I personally recommend this headset for anyone that LANs with a laptop, travels a lot for work or needs something to use on the run - congratulations Razer, you've made something that I genuinely do like - as long as it's used for its specific purpose.
PRICING: You can find the Razer Adaro Stereos - Analog Headphones for sale below. The prices listed are valid at the time of writing but can change at any time. Click the link to see the very latest pricing for the best deal.
United States: The Razer Adaro Stereos - Analog Headphones retails for $94.99 at Amazon.
Canada: The Razer Adaro Stereos - Analog Headphones retails for CDN$82.99 at Amazon Canada.
| | |
| --- | --- |
| Performance (audio quality) | 75% |
| Quality including Design and Build | 80% |
| General Features | 70% |
| Bundle and Packaging | 70% |
| Value for Money | 85% |
The Bottom Line: A quality travel companion, this headset would make a great addition to your laptop bag or carry-on luggage. Bass is strong, it's light and comfortable, but the lack of treble may prove a bit of an issue for some gamers.
PRICING: You can find products similar to this one for sale below.

United States: Find other tech and computer products like this over at Amazon.com

United Kingdom: Find other tech and computer products like this over at Amazon.co.uk

Australia: Find other tech and computer products like this over at Amazon.com.au

Canada: Find other tech and computer products like this over at Amazon.ca

Deutschland: Finde andere Technik- und Computerprodukte wie dieses auf Amazon.de