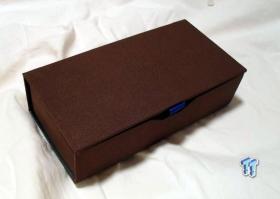 Audiofly is an audio company we haven't dealt with before as we have not tested any of their audio products before now - they are also an Australian company, which is rare for audio equipment. So, that means that they are free to impress us greatly with what so happens to be a rather interesting looking pair of ear phones called the AF78, in a market flooded with many different kinds of ear phones promising to deliver all kinds of differing forms of merriment to the user. But what most of us want is of course sound quality, let's see if they deliver.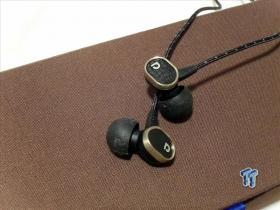 With so much choice out there at the moment, just how do we find the perfect pair of ear phones that are going to sound great where ever you might find yourself? This brings us to today's likely contender; the AF78 dual driver ear phones, which come packaged well sitting inside the packaging, but can they deliver when it counts? Digging a little deeper and we can find a couple of interesting elements at play in the basic design and build of the ear phones.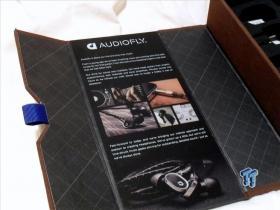 Initially of interest is that these are dual driver headphones, which means that inside the AF78, you'll find a single 9mm dynamic driver and then a secondary unit referred to as the armature driver, which can be found in the conduit between the tip of the bud that sits in the ear and the large rear housing.
Noise isolation is also attended to hear with up to 23db of attenuation being allowed for, which can be achieved by selecting the best fitting of the large range of different sized ear buds that are included.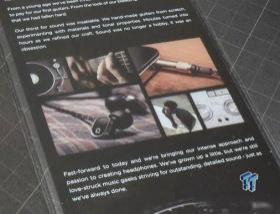 Audio flex braided cable with a special core to reduce interference and a super long life durable nylon outer make sure that use is continued long into the future. Thoughtfully also included with the package are some accessories for cleaning and a nice little tin to carry with you that makes sure nothing gets damaged or lost. Initially we were pleased with how the ear phones felt to hold and the unpacking process was a very pleasant one as well thanks to the very high quality of packaging.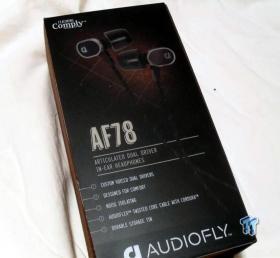 This definitely gave the impression that a product of thought and quality was to be found inside. First up great stuff there to Audiofly on making for an attractive looking prospect from the outset. We also really liked how a large selection of high grade silicon tips were included to ensure a snug fit no matter what dimensions your ears might be.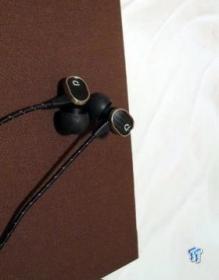 Overall we have a simple yet quite interesting specification sheet that further strengthens our initial thoughts that this will be an impressive product, starting with the machined anodized alloy housing with precision laser cut acoustic optimization. What this means in every day terms is that the core of the unit is a sturdy and precise piece of engineering that will be a solid platform for the rest of the components.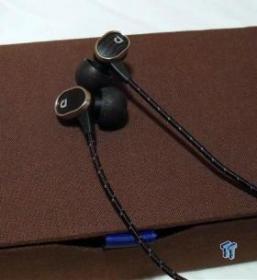 Further on and we have a custom dynamic 9mm driver that handles the bulk of the work to be done. This is a decent size for this driver and when paired with the secondary unit, could be a potent combination. Also of interest here is the acoustically engineered sound port which allows for the full potential of the chassis and driver to be felt by the user.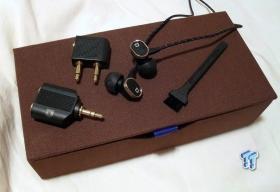 Finally there is the frequency response which is a slightly more extended number than we are used to because even though our hearing cuts out at a certain frequency, there is always an awareness of higher values felt by the user, even if we cannot technically hear those frequencies. The Audiofly AF78 overall sounds great and are a well built and sturdy ear phone solution for a wide range of people. The clarity and separation of sounds was impressive, as was the fit in the ear. However, we did have some minor gain issues with certain devices, so not everything is totally rosy.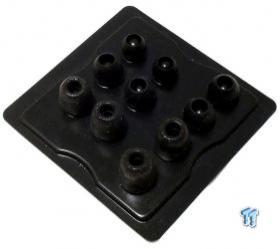 Testing of music was an overall pleasant experience with the AF78's. We found a good balance of sound and a decent amount of musicality built into the design so music listeners will be happy here. We did, however, encounter low gain issues with the iPhone 5 using the latest software available. Now we have not further investigated this, but we did notice it was a slight issue with the volume being set to maximum the whole time, which leaves zero scope for really getting into the groove when you want to.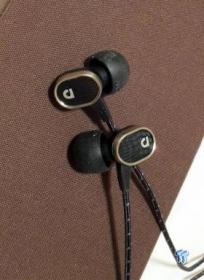 The high-end is impressive through testing and left a great impression with us after we were done. Now this could be due to the setup with two drivers inside the ear phone or it could just be plain good design work. But we really enjoyed the clarity and high-end extension on offer here.
The mid-range was nice and full sounding with plenty of detail to be found. The transition from the high-end to the mid-range is smooth and gentle, and it is clear that much work has being put into making sure that music listeners will be fans of the AF78.
The low-end is on the weaker side in comparison with the above two categories. However, we must mention here, that some of this could be contributed to matching the AF78's with the correct source to allow them to reach full potential.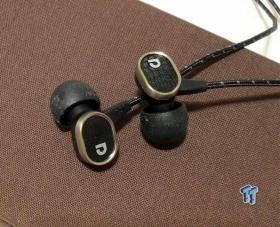 Audiofly's AF78 sets a high standard in terms of packaging and final execution. Make no mistake, this is a serious product, containing many hours on audio pleasure inside. Testing was an overall happy experience for us with a good level of sound quality to be found, which nicely matches the lovely build quality and generous package. We definitely recommend you take a look at the AF78's before buying that next set of ear phones.