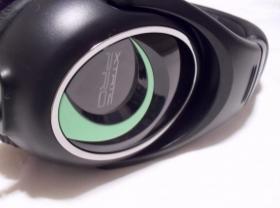 In the past gaming specialists Sharkoon have impressed with some lovely gaming equipment for us to enjoy. And in particular a couple of really well thought out headsets. If you were reading this section just over a year ago we took a look at Sharkoon's first gaming headset and were very impressed with how it sounded and was implemented. Today we have the newest version of said headset coming in the form of the X-Tatic Pro which is a fully fledged digital surround sound gaming headset.
[img]3[/img]
The X-Tatic Pro sets out to be a completely comprehensive gaming solution with connection options for all of the latest platforms along with the cables needed to make everything happen.
This is also a 'true' surround gaming headset because it features eight speakers (four in each side of the headset) in order to provide surround sound. This is rather than the other option which is to allow software to make two drivers sound like an array of many.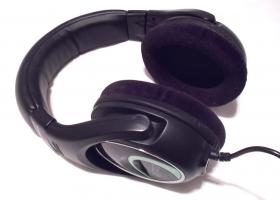 In the case of the Sharkoon X-Tatic Pro, connection can be made to nearly any device the user should think of using. Including Xbox, PS3 and PC, and it comes with all the cables needed to make a connection to these devices. There should be no trouble with taking this headset out and about and getting some true multi-platform use from it.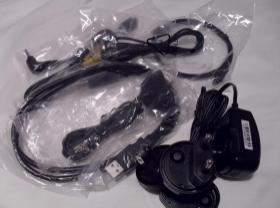 In terms of specs this headset is fully decked out with enough drivers to bring down a small shed. That is eight in total which aid in providing the surround sound experience no matter where the headset is connected.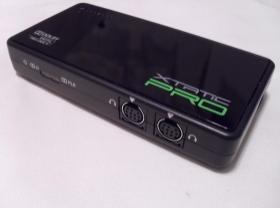 Where things get really clever is the little control unit provided with the headset. It acts as a sort of brain, if you like, and allows the signal to be transformed or simply passed through in order to provide the best in terms of surround sound. This small control unit is really a clever thing indeed and deserves a special mention because it can do the work of a sound card found inside a PC, but it is totally portable and small enough to fit in a pocket.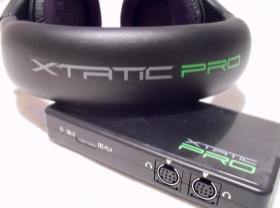 Also a nice touch is the small in line volume control that also allows for specific control over front center rear and sub volume. It adds a really nice touch.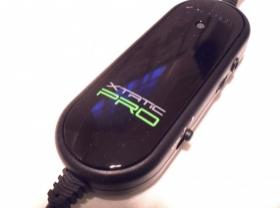 The headset itself feels solid and heavy (heavy in a good way) which is what we like. The materials used to build it are strong and rugged with a nice feel overall. In short this headset is built like it means business and that's probably because it does.
Generally speaking the X-Tatic Pro sounds fantastic and is a rugged well-built and thought out headset that sets out to be totally versatile and succeeds admirably. The headset feels firm and solid when worn, but unlike some others we have tested, this feeling does not seem to disappear when put on, but rather reminds you gently that you are wearing a very powerful and fully decked out headset.
Given the massive eight drivers found in total the above does not surprise us at all as this is one serious headset, but the extra weight is not going to be for everyone. As always, it would be best to have a try first in store if you can. Overall sound quality especially the low-end was great and overall fidelity was around the mark it should be.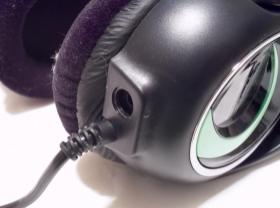 Listening to a general selection of different music through the Sharkoon X-Tatic Pro was a great experience overall. We started with some Dave Gilmour as an overall test and because we have heard it many times and know what it should sound like.
First the low-end, and let's make it quite clear there is a lot of it here. The X-Tatic Pro really deliver a strong and powerful low-end which gives everything a rich and meaningful tonality that other headset lack badly. Make no mistake, if you want some of the best bass around for this price bracket, look no further.
The mid-range sounded quite smooth and rich with a decent amount of timbre to the sound and an overall fullness that gets the job done with ease. The only thing we would add is that there is some degree of digital processing heard which just gives the sound the slightest metallic quality. It's nothing to write home about, though.
The high-end is probably the only area where we felt some more tuning could have been done, because 'as is' the high's almost feel as though they are either switched on or off rather than feeling delicate and finely textured. Do not get us wrong the high-end sounds balanced and good enough for the task at hand, but there is room for tuning.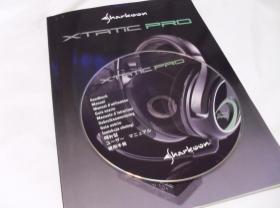 Onto gaming and it's clear that this is what the Sharkoon X-Tatic Pro was really designed for with impressive performance during our gaming tests. It provides a good overall feel for the gaming environment and a deep feeling of being involved in the gameplay.
In terms of surround this is a fully equipped eight speaker headset as mentioned so it can be connected like a full 5.1 gaming speaker system or via an optical connection. So there is full support for real-time non-algorithm driven surround. Remember that USB headsets are driven by software commands, but this headset can be 'seen' as a true 'multi-speaker' surround device for gamers.
Movies as with games benefit from full connectivity when using this headset as the whole 5.1 signal can be passed through to the headset for a complete surround movie experience. And let's be clear, movies sound fantastic thanks to those drivers hidden away inside the headset. Soundtracks were involving and dynamic and most of all pulled the viewer into the movie - top marks here.
The Sharkoon X-Tatic Pro simply impressed us from every angle. The package looks good on the outside and on the inside Sharkoon are very generous with the cables they provide. The headset feels great to hold with some really solid rugged plastic being used in its construction.
Overall sound quality is really impressive as we have generally found with Sharkoon headsets up to this point. The implementation of the surround sound element is really well done and the massive array of drivers helps deliver a dynamic and balanced sound that can be tuned by the user easily.
We would have to conclude by saying this headset is in the top three we have heard in the last 12 months or so, and that is saying something because we have heard a lot. There really is not much we do not like about the X-Tatic Pro so go and grab a set if you are in the market for a fully decked out surround headset.