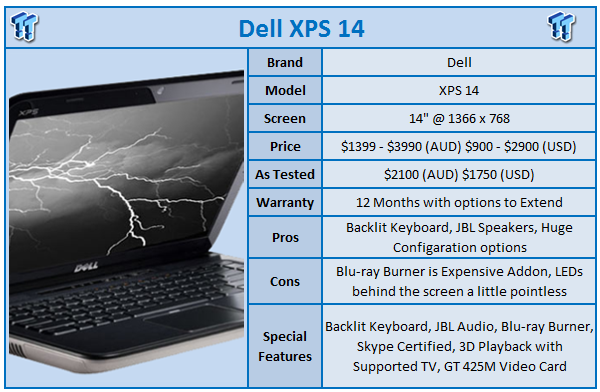 While I'm a notebook owner, I'm not sure I would consider myself a notebook user. Over two years ago I wrote an editorial about
Entering the Notebook World
and while I do use my notebook daily, it's in the capacity of me VNCing into it and checking my email on it.
The XPS M1330 has served me extremely well, but it's going to be interesting to see how the XPS line up has changed over the years. I wonder if the quality continues to be there and if this is a notebook we should be recommending.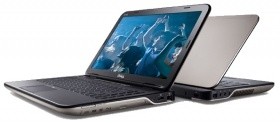 Specifications on the XPS 14 from Dell we're looking at include the Intel i7 720QM processor which carries four cores and a stock clock of 1.6GHz. We've got 4GB of DDR3 1333MHz DDR memory and video is being offered via an NVIDIA GT 425M. Storage comes in the form of a 500GB 2.5" drive and the sample we've got today comes with the expensive Blu-ray burner option which really stretches the price out. You can see the specifications in more detail at the CPU-Z validation page
here.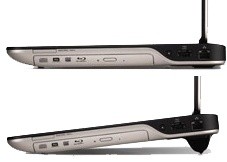 The Standard battery is a 6-Cell one, but we've got the 9-Cell which is a fair bit bigger and doubles as a bit of a stand, helping angle the laptop towards you. If you don't mind the added thickness, it's a nice upgrade from the standard 6-Cell one.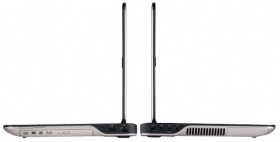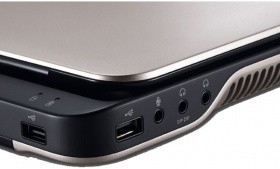 Other goodies include the Intel 6200 Wireless N card along with Bluetooth support. Connectivity is strong with a card reader, eSATA and Gigabit network port being offered on the right side. The left side offers us a USB 2.0 port along with some audio jacks with one that doubles as a S/PDIF port. The back gives us another USB 2.0 port, power port and some video out options via HDMI and mini-DisplayPort.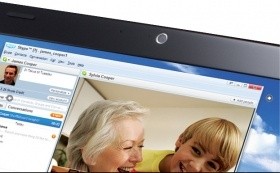 We've also got a camera that sits just above the screen. Something a little different, though, is the fact that this is a Skype Certified laptop. That'll no doubt be a nice feature for regulars of Skype, as you'll be able to buy with confidence.
Once you start using the XPS 14 you notice some really nice features that aren't really covered in the specifications. The most stand-out would be the backlit keyboard which is an option from Dell. It looks fantastic and as someone who's been using the G series of keyboards from Logitech for a while on their personal PC, the backlit inclusion is nice.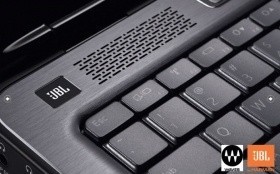 The WLED screen looks good with a native resolution of 1366 x 768, which is a little higher than 720P HD (1280 x 720). While the screen is nice on the eyes, what really stands out are the speakers and how nice they're on the ears. Using JBL speakers, the XPS 14 offers some serious sound quality; much higher than you'll see from most other notebooks, especially ones in this size.
Out of the box we've got Windows 7 Home Premium 64-bit on our machine and it runs smooth, which is no doubt due to the i7 processor and 4GB of DDR3. The normal array of bloat ware doesn't seem as heavy and while there's a few things present that you can uninstall straight away, the machine was running great with the default Dell apps installed.
To test out the gaming capabilities of the XPS 14 we fired up the Far Cry 2 Benchmark and ran it at the high pre-set at the native resolution. We ended up getting a minimum off 23 FPS and average of 43 FPS. While the minimum is a little lower than we would like, if you watch the actual benchmark it doesn't look too bad and runs quite smooth since the drop to less than 30 FPS only rarely happens.
The GT 425M doesn't do too bad a job handling Far Cry 2 and you could easily drop detail a little lower to lift those frames. You really shouldn't have too much of an issue playing some games at medium detail at the native resolution.
While we ran the benchmark, we managed to get 62.4watt which sits roughly in the middle when compared to other notebooks. Using Battery Eater Pro, we're able to simulate battery drain in a worst case scenario. With the notebook set to High Performance we managed 97 Minutes out of the battery.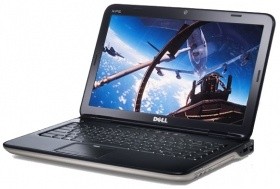 Firing up a 720p MKV, video playback was extremely smooth which is great to know if you're looking at running some HD video content on the XPS 14. During playback we drew only 54.3 watt which is lower than gaming, which means you're going to get slightly more battery life when watching movies versus gaming. It's here you also see the WLED screen colours pop in something like Family Guy and again appreciate the audio quality that the JBL speakers offer.
The XPS 14 is quite feature packed and offers some really nice features. The two stand outs would be the simple things; the backlit keyboard is really nice and just adds something new to the mix, while the biggest surprise of the package was the audio. The JBL speakers sound great from music to movies and really were a surprise.
The XPS line has changed over the last few years, especially since I got my M1330, and while they're a little chunkier now, they're more feature packed and the smaller models also carry better video cards, making gaming a lot more possible.
Starting at $899.99 you're getting yourself something that's packing quite a bit of punch. As tested today you're looking at just over $1,700, but $450 of that is the Blu-ray Burner which of course doesn't impact performance in any way. Decked out with a 256GB SSD, 8GB of DDR3, TV Tuner and a 1.86GHz i7 840QM is going to set you back closer to $2900.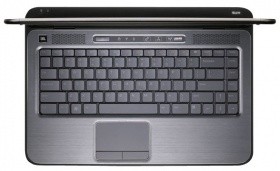 Gripes with the XPS 14 are few and far between. Something a little frustrating is the HDD activity and battery indicator LED sits behind the screen when open, which makes it impossible to see outside of turning the laptop around or standing up and looking over. Of course, on the one we've got as well the Blu-ray burner is an expensive option which most people will probably avoid.
The overall quality is strong, the speakers are fantastic and the video card seems like it's up to the task. Depending what you want to spend and exactly what you want to do will determine the price you pay, but drop the Blu-ray burner to save some serious money and you've got a really well placed notebook.