Hitachi Deskstar E7K1000 1TB Enterprise Hard Disk
Hitachi launches an enterprise 1TB drive packed with enterprise features. Let's see if it can tick all the right boxes in its class.
Published Mon, Mar 30 2009 2:57 AM CDT
|
Updated Tue, Nov 3 2020 7:03 PM CST
Introduction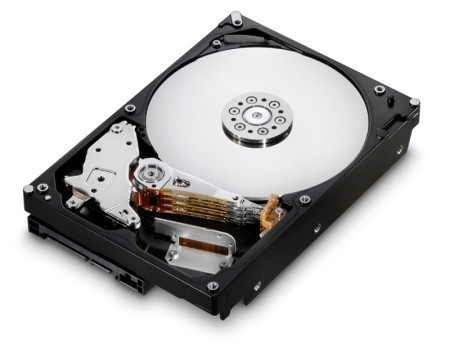 E is for Enterprise; several manufacturers add features to their standard desktop drives to make them perform better in tightly packed clusters and in high performance RAID arrays. Hitachi was first to market with a 1TB drive nearly two years ago. The first 1TB drive required five platters to achieve the milestone mark; because of this, the drives ran a little on the...touch it with your finger and feel the pain, hot side. Areal densities have increased over the two year life span of 1TB drives and now Hitachi is able to deliver a 1TB drive in only three platters.
The new E7K1000 is more than just a refresh on their desktop product. The new drive features 32MB of cache, up from 16MB. The additional cache should help to decrease latency access times. The feature most useful for the E7K1000's target audience is the Rotational Vibration Safeguard (RVS). RVS is a set of sensors located on the drive and when vibration is detected the internal software adjusts the head's position in relation to the platters to compensate.
Enterprise class drives are intended to be used in RAID and nearline storage servers; a good example where home and SOHO users can benefit from enterprise technology is NAS servers.
Specifications, Availability and Pricing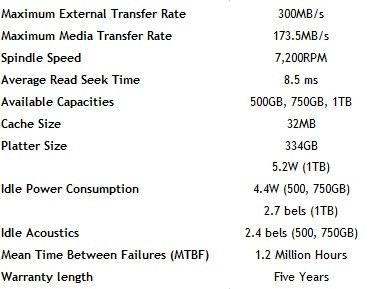 The Hitachi E7K1000 is available in three capacity sizes, 500, 750 and 1TB. All of the drives feature the same 7,200 RPM platter speeds and 32MB cache size. The 1TB drive is unique in its power rating, using .8 watts more than the two smaller models.
Like many of their competitors, Hitachi offers the E7K1000 with Bulk Data Encryption (BDE) as an option. BDE is an AES encryption scheme that makes it impossible to remove the drive from the host machine and use it to steal information from the drive.BDE is not found on standard drives like the one we are looking at here today and you would need to contact Hitachi directly to purchase the BDE enabled drives.
I searched high and low to find the 1TB E7K1000 on the market and was finally able to locate a seller listing all three capacity versions. PC Connection lists the 500GB model at 94.95 USD, the 750GB model at 180.68 USD and the 1TB like we are looking at today
for 189.95
.
The Packaging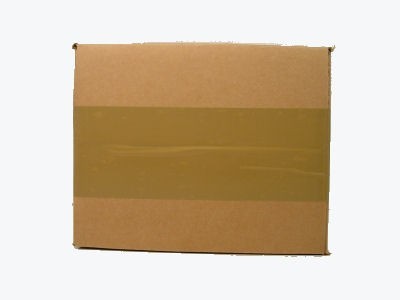 Our sample drive came from Hitachi directly in OEM form, so there wasn't a nice retail box for us to show off.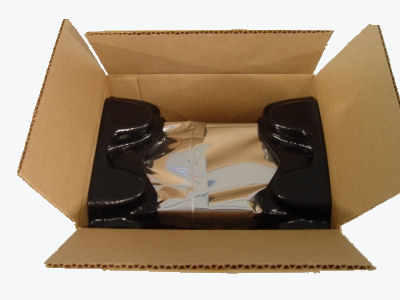 Even in OEM form the drive sits well secured in the box.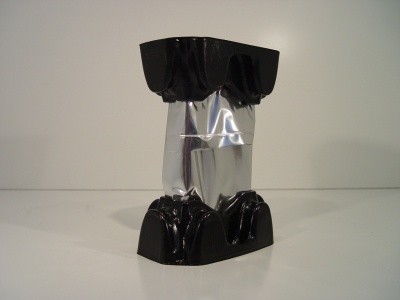 Outside of the box we see that the drive is placed inside of a vibration resistant frame.
The Hitachi E7K1000 Enterprise Class HDD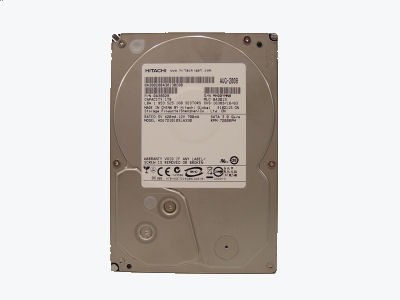 Here is our first look at the E7K1000 1TB. As you can see, the manufacturing date is August of 2008. We received the sample just two weeks ago and were told it was a newer model. Obviously there was a delay to market at some point, but the good news is that it is here now.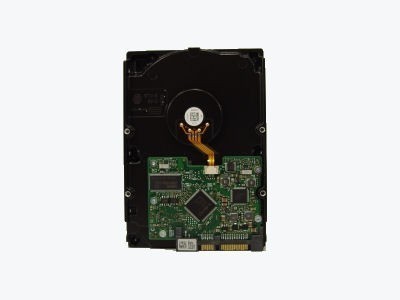 It is amazing how small the PCBs have gotten on HDDs in recent times. I remember getting drives just a few years ago where the entire bottom portion of the drive had surface mount components all over it.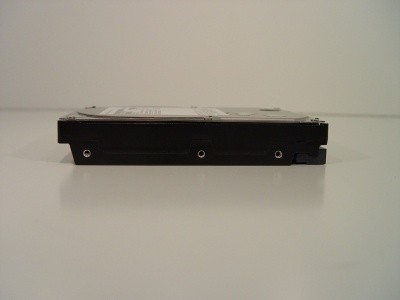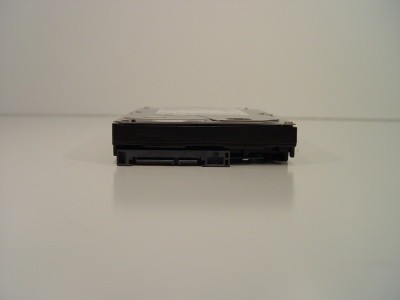 From the side and back we see that the drive looks like any standard 3.5 inch disk drive. Nothing wrong with that, let's get to the performance!
The Test System
Test System
Processors
: AMD Opteron 2356 (2.3GHz Quad-Core) x2
Motherboard
: Tyan S2915-E (Supplied by
Tyan
)
Memory
: Kingston KVR667D2S4P5/2G x4 (Supplied by
Kingston
)
Graphics Card
: XFX 8800 GTX (Supplied by
XFX USA
)
Enclosure
: Lian Li V2000
Cooling
: Noctua NH-U12DO (Supplied by
Noctua
)
SATA Controller
: Areca ARC-1231ML (Supplied by
Areca
)
SAS Controller
: Areca ARC-1680i (Supplied by
Areca
)
Operating System
: Microsoft Windows Vista Ultimate X64
Today we will take the new Hitachi E7K1000 1TB sample and test it against several other drives including desktop and enterprise class products.
Benchmarks - HD Tune Pro
HD Tune ProVersion and / or Patch Used:
3.00
Developer Homepage:
http://www.efdsoftware.com/
Product Homepage:
http://www.hdtune.com/>
HD Tune is a Hard Disk utility which has the following functions:
- Benchmark: measures the performance
- Info: shows detailed information
- Health: checks the health status by using SMART
- Error Scan: scans the surface for errors
- Temperature display
HD Tune Pro gives us accurate read, write and access time results and for the last couple of years has been gaining popularity amongst reviewers. It is now considered a must have application for storage device testing.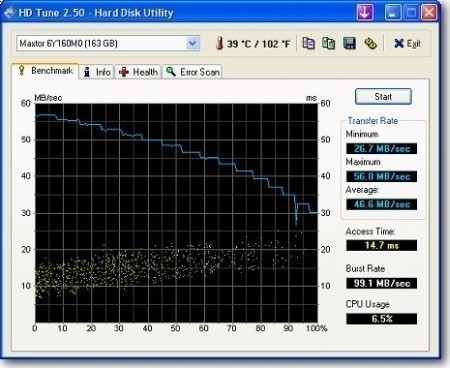 Read Tests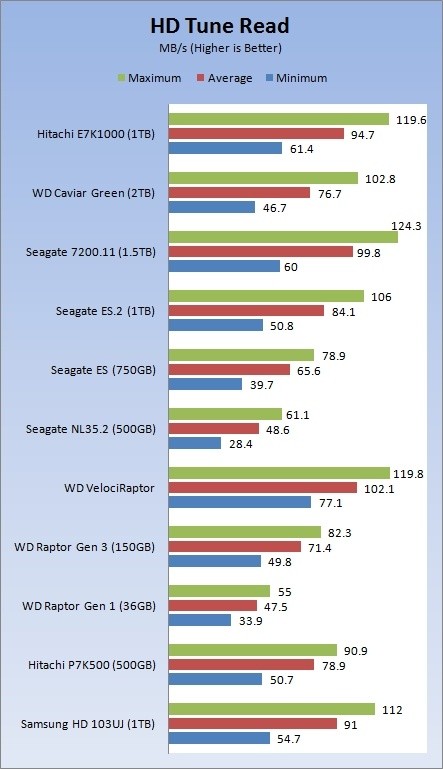 The direct competitor to the E Series Hitachi drive is Seagate's ES.2 offering. Here we see the Hitachi outperforming the ES.2 drive by a significant margin, right around 10MB/s for the average speed.
Write Tests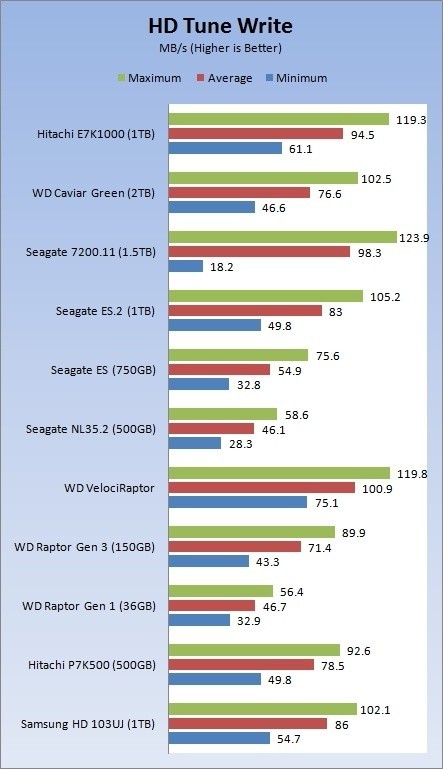 The same relationship carried over to the Write Test; the Hitachi bests the ES.2 by 10MB/s in the average result.
Benchmarks - Everest Random Access Time
Everest Random Access TimeVersion and / or Patch Used:
4.60
Developer Homepage:
http://www.lavalys.com/
Product Homepage:
http://www.lavalys.com/ >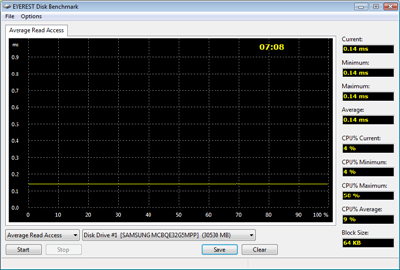 Everest Ultimate and Corporate Edition offer several different benchmarks for testing and optimizing your system or network. The Random Access test is one of very few if not only that will measure hard drives random access times in hundredths of milliseconds as oppose to tens of milliseconds.
Read Tests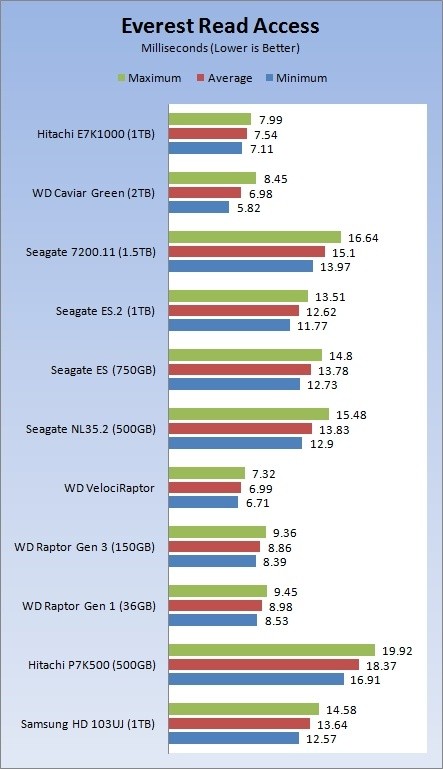 The large 32MB cache helps the E7K1000 put up great Access Time performance numbers. Here we see the drive obliterating the Seagate ES.2 and getting very close to VelociRaptor numbers.
Write Tests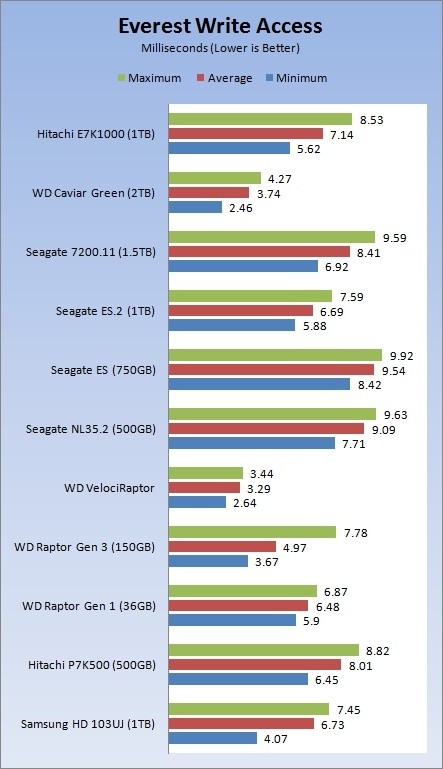 The Write Latency Tests show that the E7K1000 lags behind the Seagate enterprise offering a little.
Let's see how all of these synthetic benchmarks relate to real world applications.
Benchmarks - PCMark Vantage Hard Disk Tests
PCMark Vantage - Hard Disk TestsVersion and / or Patch Used:
1.0.0
Developer Homepage:
http://www.futuremark.com
Product Homepage:
http://www.futuremark.com/benchmarks/pcmark-vantage//
Buy It Here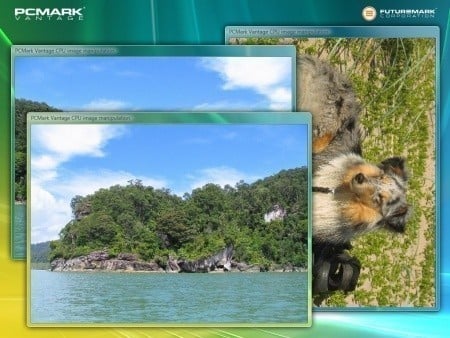 PCMark Vantage is the first objective hardware performance benchmark for PCs running 32 and 64 bit versions of Microsoft Windows Vista. PCMark Vantage is perfectly suited for benchmarking any type of Microsoft Windows Vista PC from multimedia home entertainment systems and laptops to dedicated workstations and high-end gaming rigs. Regardless of whether the benchmarker is an artist or an IT Professional, PCMark Vantage shows the user where their system soars or falls flat, and how to get the most performance possible out of their hardware. PCMark Vantage is easy enough for even the most casual enthusiast to use yet supports in-depth, professional industry grade testing.
FutureMark has developed a good set of hard disk tests for their PCMark Vantage Suite. These tests are based on real world applications that many of us use daily.

HDD1 - Windows Defender
HDD2 - Gaming
HDD3 - Windows Photo Gallery
HDD4 - Vista Startup
HDD5 - Windows Movie Maker
HDD6 - Windows Media Center
HDD7 - Windows Media Player
HDD8 - Application Loading
Our desktop tests show that the Hitachi drive is faster than the ES.2 across the board.
Benchmarks - Passmark
Passmark Advanced Multi-User TestsVersion and / or Patch Used:
6.1
Developer Homepage:
http://www.passmark.com/
Test Homepage:
http://www.passmark.com/ >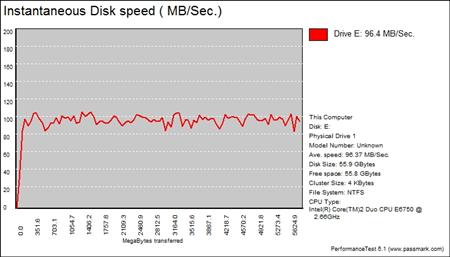 Many users complain that I/O Meter is too complicated of a benchmark to replicate results so my quest to find an alternative was started. Passmark has added several multi-user tests that measure a hard drives ability to operate in a multi-user environment.

The tests use different settings to mimic basic multi-user operations as they would play out on your server. Variances is read / write percentage as well as random / sequential reads are common in certain applications, Web Servers read nearly 100% of the time while Database Servers write a small amount of data.
The Workstation test is the only single user environment and will be similar to how you use your system at home.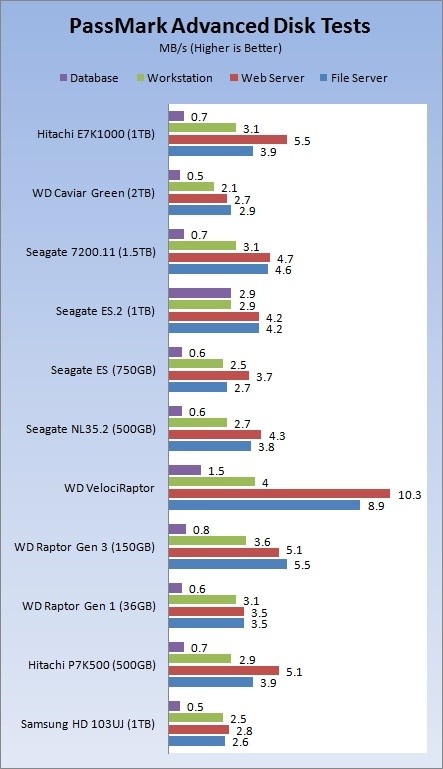 Our sever, nearline and workstation tests are where the E7K1000 is targeted for the market. Here we see that the drive does a very good job against the competition and is the fastest 7,200 RPM drive when it comes to the Web Server test.
Final Thoughts
The Hitachi E7K1000 is an enterprise class drive that gave us above average performance in nearly all tests. The large 32MB cache worked well at reducing the latency and the higher density platters helped to increase sustained transfer speed.
On the surface 1TB drives are not all that exciting, but once you dig deeper these drives are starting to become the workhorse of the enterprise and SOHO markets. Their new found price point has played a big part in that. Pair the initial cost of ownership with the new "green" feature set that reduces the operational costs and you have a win / win for enterprise users; less drives with a lower cost of operation for more space in a smaller number of servers.
Overall, the Hitachi E7K1000 is a good drive for the enterprise market. Availability is a little on the shallow side and the cost is a bit higher than the desktop versions, but in the server room the additional features of the enterprise variant are worth the additional cost. Incorporated technologies like RVS will even out the additional upfront costs over time since it will add to the drives reliability. Another feature that is often overlooked in enterprise class products is the additional 3 years of warranty over the desktop drive.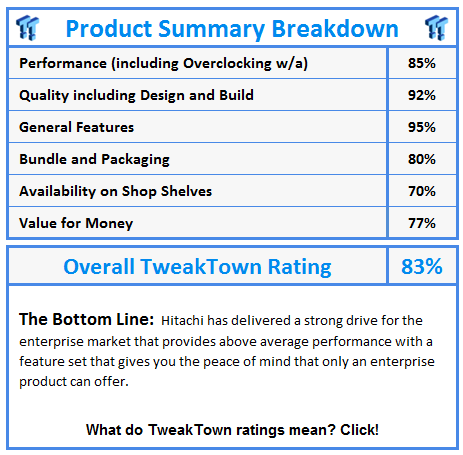 PRICING: You can find products similar to this one for sale below.

United States: Find other tech and computer products like this over at Amazon.com

United Kingdom: Find other tech and computer products like this over at Amazon.co.uk

Australia: Find other tech and computer products like this over at Amazon.com.au

Canada: Find other tech and computer products like this over at Amazon.ca

Deutschland: Finde andere Technik- und Computerprodukte wie dieses auf Amazon.de
We openly invite the companies who provide us with review samples / who are mentioned or discussed to express their opinion. If any company representative wishes to respond, we will publish the response here. Please contact us if you wish to respond.
Related Tags