ENERMAX is known for creating high-performance PC components and hardware, and over the years, we've reviewed and been impressed by several of the company's power supplies, coolers, and cases. Today, we've got word of two new arrivals into the latter category with the new ENERMAX MS31 mid-tower and MS21 mini-tower cases.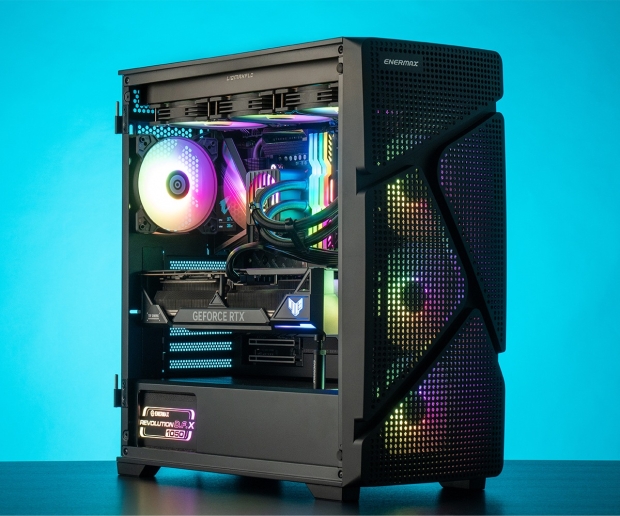 Available in both black and white, these new cases from ENERMAX are designed for maximum airflow and lower noise levels, which is why they feature full mesh front panels alongside 4 pre-installed 120mm ARGB PWM fans. From there, the cooling potential only increases with the larger MS31 mid-tower case able to accommodate up to 11 fans, including those on a massive 420mm AIO CPU cooler in the front.
Although the MS21 mini-tower case is smaller and created for those looking for a more compact PC build, it can still support up to 8 fans, including those on a 360mm AIO CPU cooler in the front.
Regarding GPU compatibility, both cases arrive with a GPU holder/bracket to support the chunky modern GeForce RTX and Radeon RX graphics cards of today. In addition to dust filters on the top and front to protect and extend the lifespan of internal components, the front I/O panel includes a fast 10 Gbps USB 3.2 Type-C port alongside 2 x USB 3.0 ports.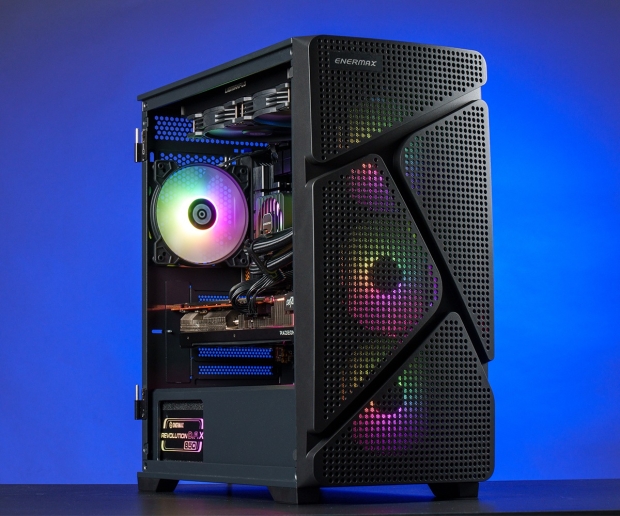 The ENERMAX MS31 Mid-Tower case and ENERMAX MS21 Mini-Tower case are available now and have a two-year warranty. Here's a closer look at the specs.
ENERMAX MS31 Mid-Tower case
Color: Black/White

Dimensions: 415mm (D) x 210mm (W) x 470mm (H)

Motherboard Support: E-ATX, ATX, Micro-ATX, Mini-ITX

Radiator Compatibility: 120mm, 240mm, 280mm, 360mm, 420mm

Max. GPU Length: 410mm

Max. CPU Cooler Height: 162mm

PCIe Expansion Slots: 7

Warranty: 2 Years
ENERMAX MS21 Mini-Tower case
Color: Black/White

Dimensions: 370mm (D) x 210mm (W) x 435mm (H)

Motherboard Support: Micro-ATX, Mini-ITX

Radiator Compatibility: 120mm, 240mm, 280mm, 360mm

Max. GPU Length: 365mm

Max. CPU Cooler Height: 162mm

PCIe Expansion Slots: 5

Warranty: 2 Years